Vendor Spotlight: Akwaaba Foods
---
---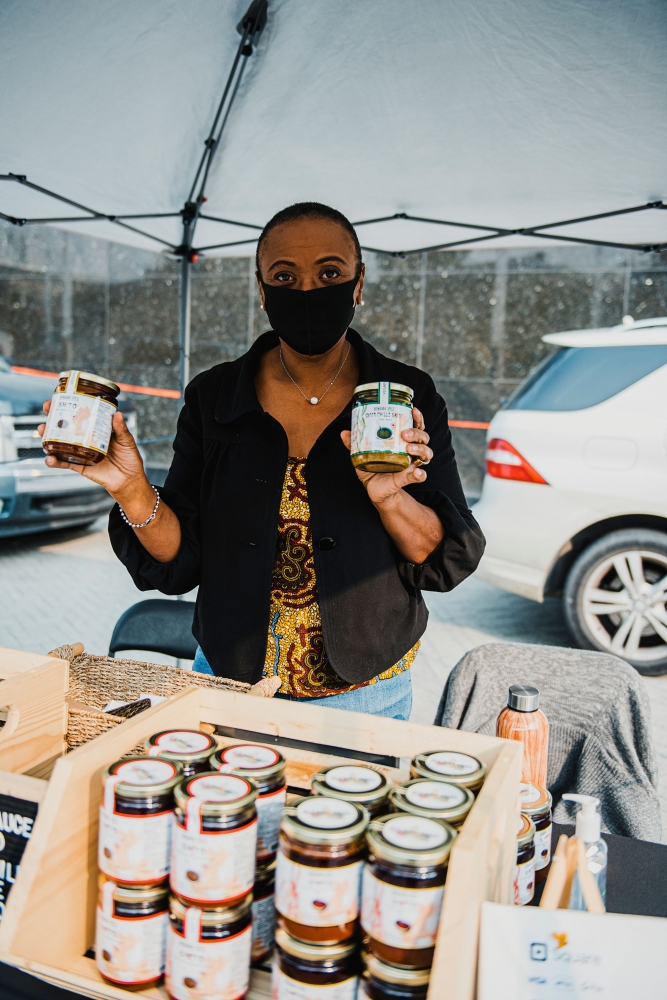 With a blend of both local and imported ingredients, Vinolia from Akwaaba Foods is bringing the flavors of Ghana right here to Saskatchewan. Akwaaba Foods is best known for their variety of Shito sauces. Shito is a traditional Ghanian chili sauce and is used as a condiment or dipping sauce. Vinolia tells us it's a staple in most West African homes and one of her favorite things to pair it with is fish. She said her customers have been known to use it like a pesto on pasta, to marinate chicken with, and they even pair it with tofu.
Traditionally, Shito sauce is made using ingredients such as hot chilies, smoked fish, and shrimp, but Akwaaba foods has also crafted a vegan version of this versatile sauce for those who prefer to avoid animal products.
With a lifetime of experience cooking and crafting in kitchen it's unsurprising how popular Akwaaba Foods' Shito sauce is. Vinolia describes it as a way to serve their community and display her love and compassion for others through food. Sharing her Shito sauce with the RFM customers is a way to showcase her culture through food. And, if you haven't tried their sauces yet, you really need to, because this is all evident in every spoonful. Vinolia noted that food is the one thing that brings people together from all walks of life and we're so fortunate to have Akwaaba foods as part of the RFM family! You can find Akwaaba foods in the online store here as well as at many of our Open-Air Markets!
---