Vendor Spotlight: Angela's Own
---
---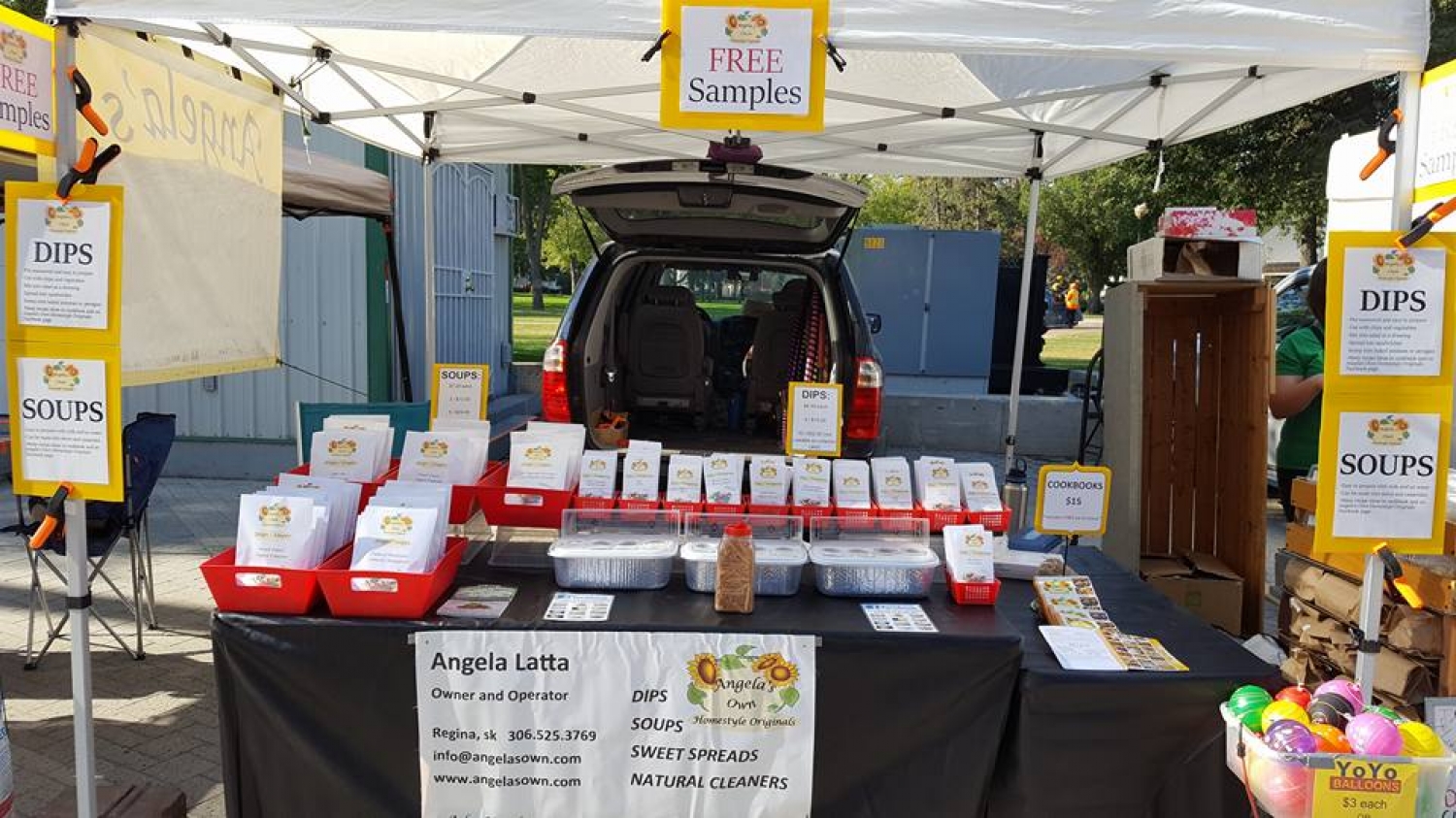 Angela's Own Homestyle Originals started out in 1997 with four dips and a desire to create recipes that were quick and easy for her customer to create while still being packed with flavor. As she travelled from each craft show and market her table of products continued to sell out everywhere she went. It was then she realized she was onto something good.
Angela's Own Homestyle Originals has been serving customers at the Regina Farmers' Market for 20 years and has grown her product line to now carry 13 regular dip flavors, 12 rotating dip flavors, dry soup packages, Nuts & Bolts, and even yoyo balloons for kids!
They let us in on one of their business secrets - every product is created as a single serving, none of their products are produced in bulk. This eliminates the need to add fillers and keeps all of the dry products fresh for each purchase. All of Angela's products are made with quality ingredients, some of which are even sourced from other Regina Farmers' Market vendors!
Angela tells us she loves the sense of community at the Market from both the customers and other vendors. She told us one of her favorite things is when her customers giver her ideas for new flavors to try or recipes they've created using her products. She has an ongoing promotion she offers – if she uses a customer's idea for a dip flavor, she'll include their name on the first run of the product's labels! So, if you have any unique ideas you want to share with them or just want to stop by to say 'hi!' you'll find them at the upcoming Open-Air Market this Saturday May 1st as well as in our online store here.
---