Vendor Spotlight: Back To YouRoots
---
---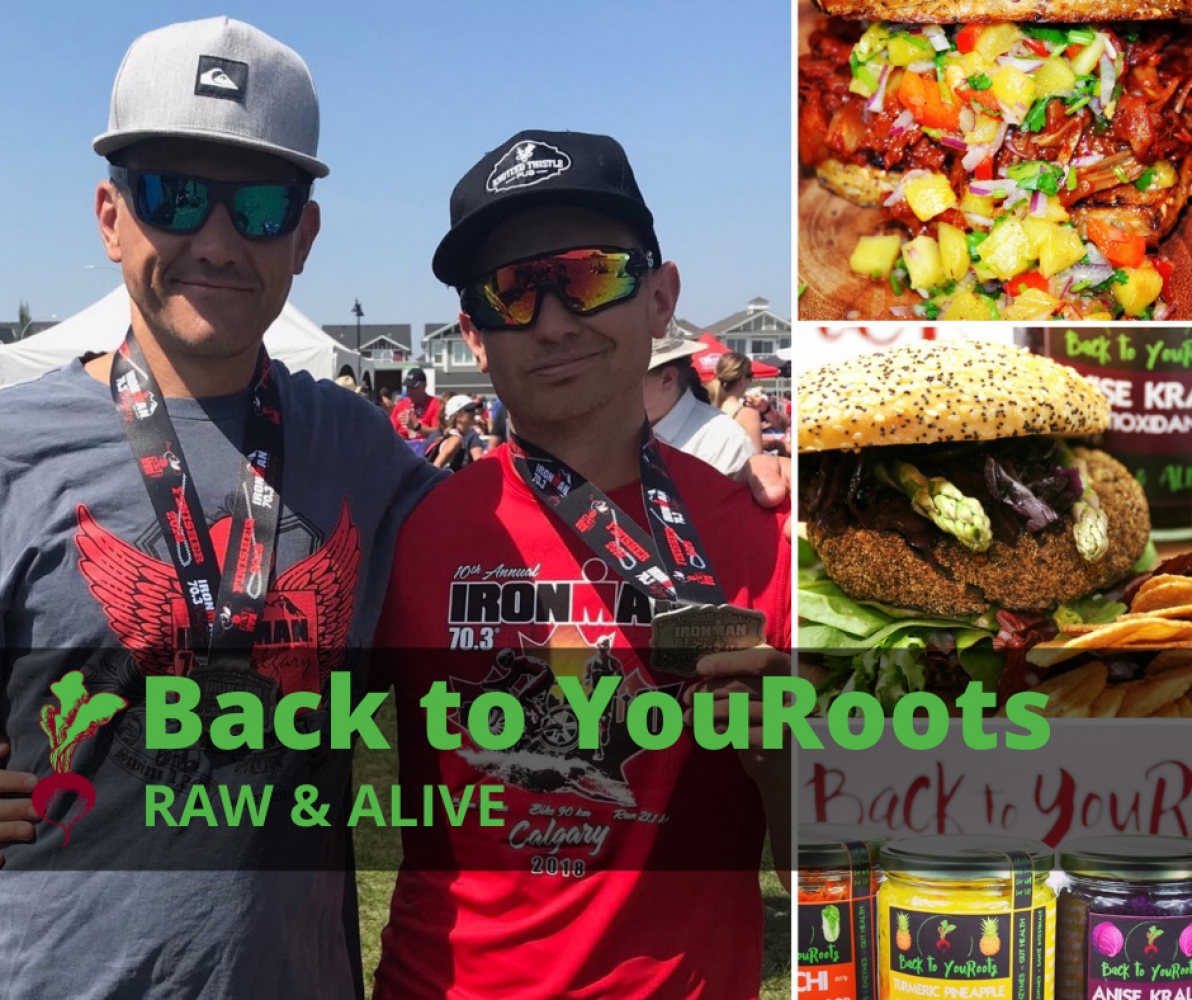 After being diagnosed with health issues, Chef Bernhard knew he had to make some lifestyle changes which eventually led him to a wholefoods, plant-based diet. Bernie met Conrad through work and in 2014 introduced him a plant-based diet as well and Back To YouRoots was born.
Back To YouRoots focuses on wholesome, plant-based "soul food", vegan kimchi, and kraut. All of their products are made with real food and wholefood ingredients. Back To YouRoots specializes in Gluten Free and Vegan food with as many locally wholefood ingredients sourced within Saskatchewan and Canada as possible They pride themselves on creating products which are not only packed full of flavor, but also full of nutrition too.
Conrad says their fermented products are some of their most popular at Back To YouRoots. As with all of their other products their fermented kimchi and krauts are all free from animal products. And, while kimchi is traditionally made with fish oil Conrad notes theirs is vegan, with chili paste made from scratch, and Westernized so it's not too spicy. It's easy to see why these products are popular!
Bernie said that they eat a lot of their own products at home. Conrad added that he specifically loves their Turmeric Pineapple Kraut as it goes really well with all the curries he makes at home. Their homemade falafel is also a family favorite for a quick, easy, and healthy meal.
Back To YouRoots has been a part of the Regina Farmers' Market since 2019 and is grateful for the loyal customer base who supports the Regina Farmers' Market and all of their amazing vendors. Conrad noted how much they enjoy the online store option with the Regina Farmers' Market so let's all show them we are thrilled to have them be a part of the store by adding one of their wholefoods products to your carts today!
You can find their products in our online store here.
---