Vendor Spotlight: BarnCat Designs
---
---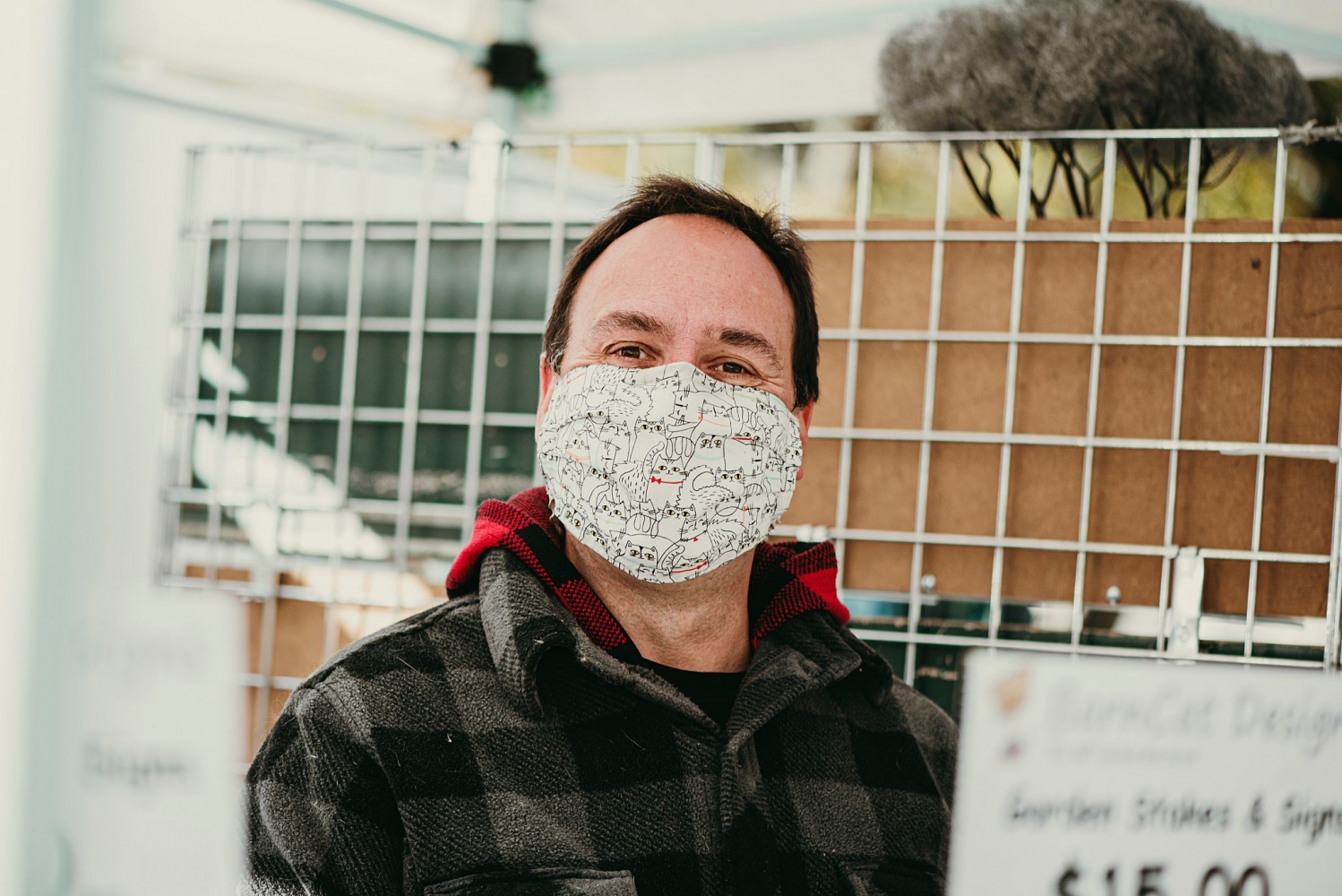 Rod from BarnCat Designs says he's always been a builder, so it felt like a natural progression to move into working with metal and welding. In 2007 he fulfilled his lifelong passion of building and creating and started his business BarnCat Designs. Through laughter he told us that he bought equipment to create his now-famous metal sculptures and let it all sit in the box for over a year before finally deciding it was time to put it together. The first assembly didn't go as planned and after a few choice words he got it figured out, watched some tutorial videos, and was well on his way to creating the metal art you've all come to know and love.
Rod makes an assortment of metal sculptures ranging from metal signs and garden art to his 'wire guy' figures. He said that some of the items he's made duplicates of hundreds of time might only take him 30-60 minutes to create but the more intricate projects he'll spend upwards of 30-45 hours on. His most memorable project was a four-seater airplane replica which took over 70 hours to create. Rod said he was lucky that a family member works with airplanes so he had the opportunity to get the schematics for his custom build and get dimensions and details as accurate as possible. Rod told us he loves to create these custom projects and thinking through creating something new and unique.
Throughout the summer months Rod from BarnCat Designs tells us that his metal flowers and garden products are his most popular. Many of his customers tell him they use his metal flowers at memorial sites as they'll stand the test of time and harsh weather. As we head into the 2021 Market season he said all of these crowd-favorites will return in addition to a few new projects he has been working on! If you're interested in seeing what he currently has available you can find his creations in the online store here.
---