Vendor Spotlight: But First, Tea
---
---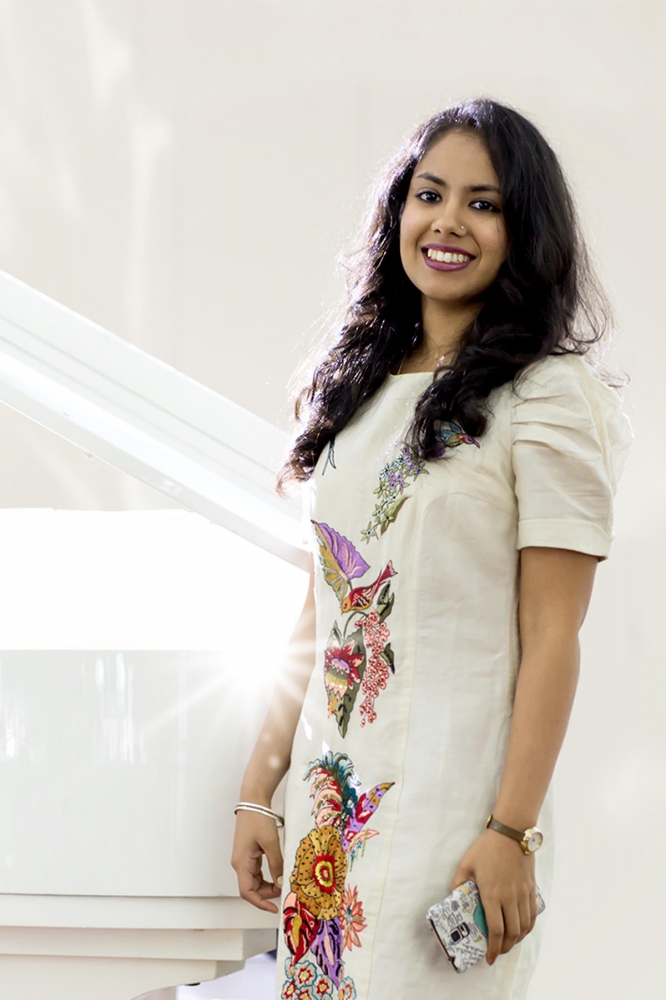 Devina of But First, Tea first started creating hand-blended teas ten years ago. She grew up in a joint family household and was very close with her grandparents. When her grandfather fell ill with cancer, it was tea that gave her hope. She quoted Arthur Wing Pinero who said "Where there's tea, there's hope!" These are words she lives by and how her love of tea began.
Devina studied to become an Electrical Engineer and has a Master's degree in Power Electronics. With this came a passion for experimentation; blend that with inspiration from ancient Ayurveda herbal remedies and a love for tea, and But First, Tea was born.
It's clear to see the love she pours into each blend. Her jars of tea are exploding with beautiful colors and mouth-watering scents, and once you brew them, incredible taste too! In the online store you'll find an assortment of teas including blends from But First, Tea's Zodiac collection, Holiday Blends, and Herbal Blends. Devina tells us she'll be offering big holiday discounts as well when you buy multiple blends (3 blends of 50g each for $35 and 5 blends of 50g each for $60) and bulk discounts for larger quantities.
If you can't decide which tea to try first (we don't blame you, they all look and taste amazing!), Devina said her Earl Grey and Lavender blend as well as the Flu Relief Adaptogen blend (with roots in Ayurveda) are her most popular blends. But, being an Aries, she admits that her Aries zodiac tea blend is one of her personal favorites!
Devina is looking forward to meeting all of the members of the RFM community so be sure to add her teas to your weekly shopping and join us in warmly welcoming her to the RFM family!
You can find But First, Tea in our online store here.
---