Vendor Spotlight: Cheang's Sinofood
---
---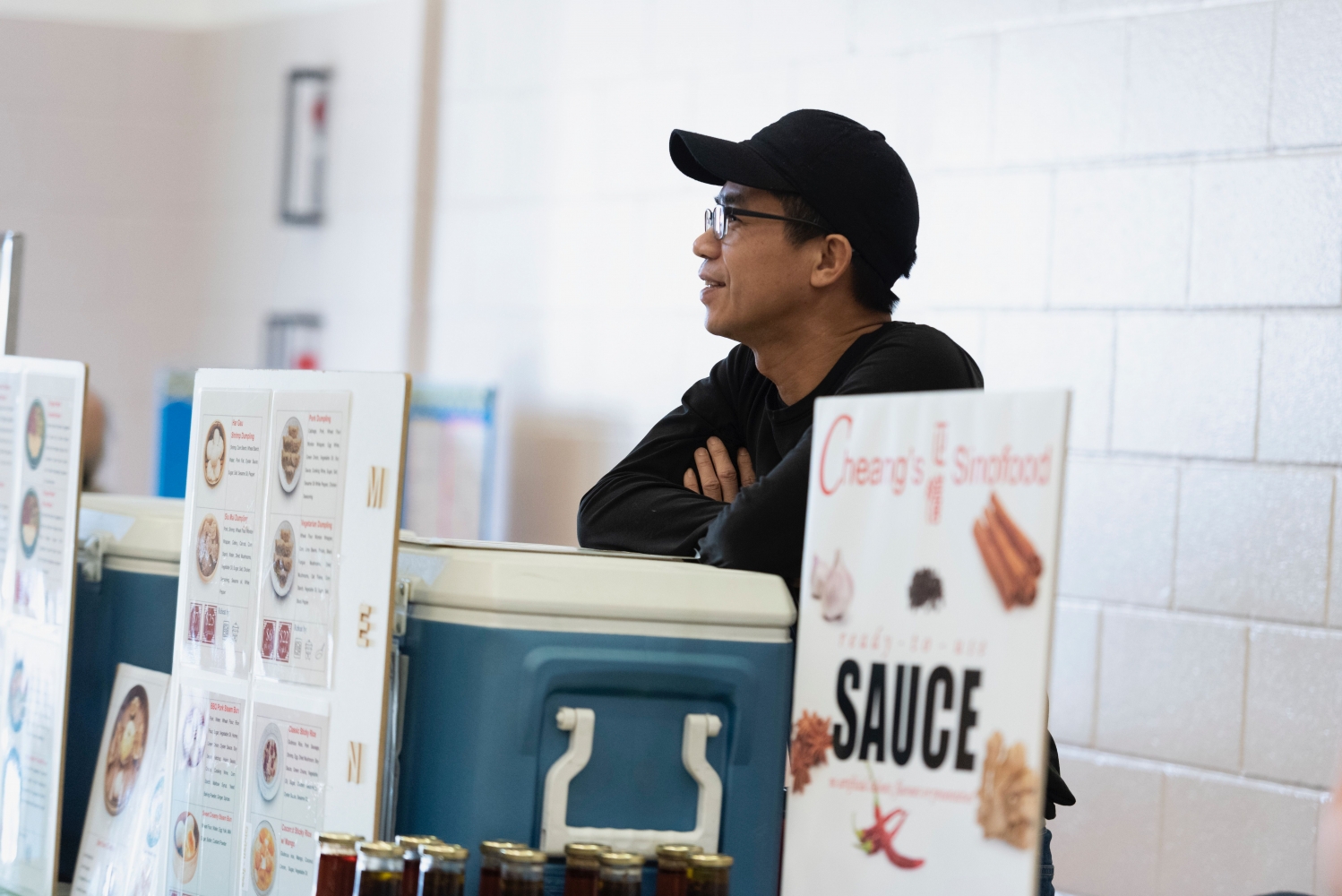 When Chan Mao Cheang and his wife came to Regina, they weren't able to find the high-quality, handmade Chinese Dim Sum they were used to.
"My wife and I had worked in the food industry for over 10 years, mainly in making Dim Sum. When we couldn't find the traditional Dim Sum, we thought we should make the delicate food ourselves and share it with others," said Cheang.
So Cheang's Sinofood was born. Sino is a prefix to mean Chinese, so "sinofood" is just another way to say Chinese food!
Cheang and his wife make their dishes from fresh, local ingredients and then freeze it to bring to the market — all you need to do is reheat and enjoy! Their menu ranges from BBQ pork steam buns and dumplings (pork, veggie, or sui mai options available) to jars of traditional Chinese sauces and some of Cheang's original inventions.
"My personal favourite product to make, and the most popular with customers, is our Shiitaake Pepper Sauce. You couldn't find it in any other place. I use premium peppers, mushrooms, green onions, garlic, and bacon in this sauce. All these ingredients are strongly aromatic, and I thought they would be very delicious all together. After
testing for months and trying dozens of combinations, we brought it to the market and it was a success! Our online repeat orders are crazy, some customers are from BC, Alberta, and Ontario and are willing to pay high shipping costs to get dozens of jars sent to them," said Cheang.
Cheang chose to join the market instead of just stocking local stores with his food because of the way the RFM provides constant access to your customers. "I can meet many customers in a short period of time, talk to them face to face and get feedback about our products, pricing, and packaging. We make corrections immediately. We can gather that important feedback much easier here than in other retail systems or restaurants."
"My favourite part of the market is when a customer comes to me and says, 'Hey, your foods is fantastic, I need to buy more.' Moments like that give me so much pride to be sharing my food with this community," said Cheang.
Cheang is a constant at our market, you can find his products online or in-person every week!
---