Vendor Spotlight: Chimney Cake
---
---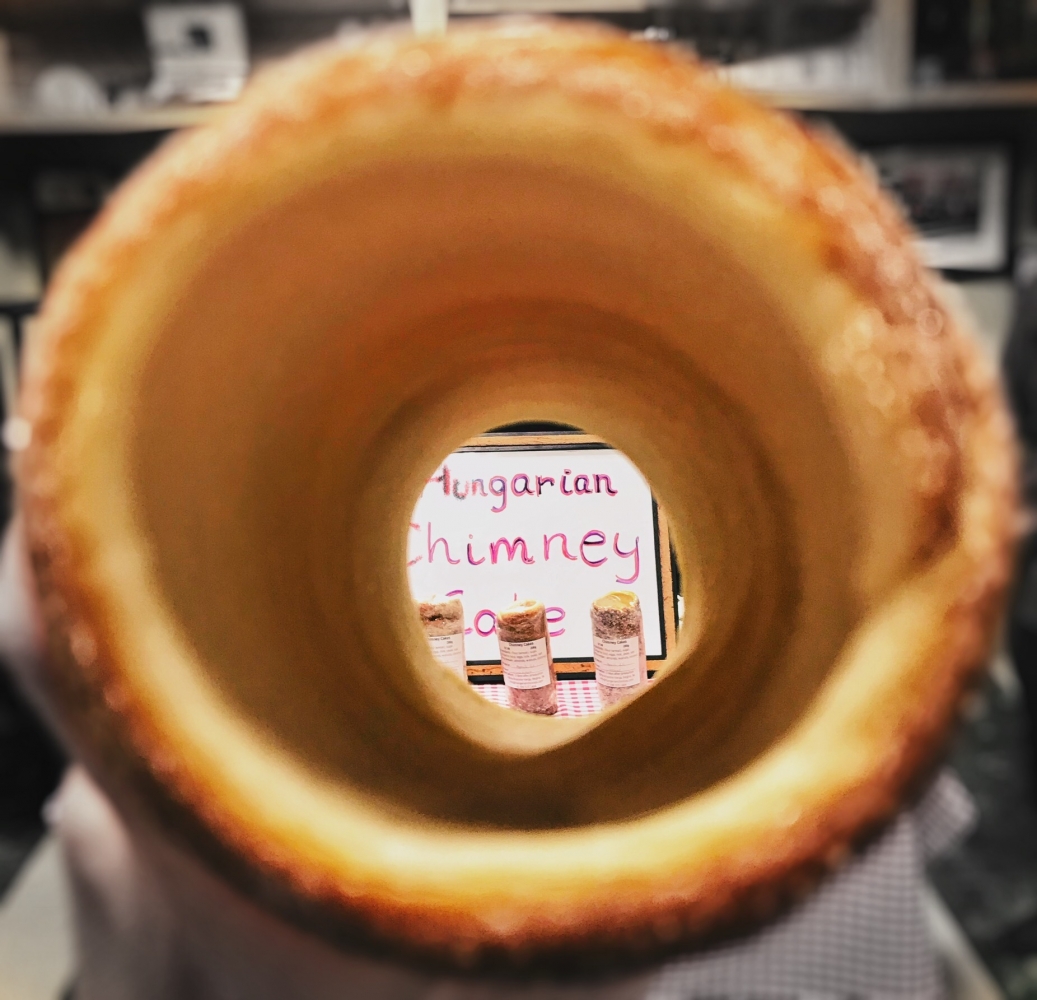 A surefire way to know if Chimney Cake is at the outdoor Markets is to lift your nose to the sky and search for that unmistakable warm cinnamon sugar and mouth-watering cake scent. Sadly, the pandemic has prevented that scent from wafting through the City Square Plaza for awhile, however, that doesn't mean you can't still satisfy your cravings for these unique Hungarian cakes. Chimney Cake is still creating their masterpiece desserts and have even added a few new products to the online store throughout the winter months too!
If you haven't seen these cakes made live at the Markets they require a special grill with a heat source and motor that constantly rotates the cake on a roll above the grill. Attila tells us that this process cannot be done manually because it requires a consistent sped to caramelize the sugar equally on the surface of the cakes. It's fun to watch and even more fun to eat!
After moving from Hungary to Canada in 2014 and taking a few years to acclimate, Attila started Chimney Cake. After growing up in a family where both parents and grandparents ran small food business in Hungary it felt like a natural transition for them as well. Their vision was to bring traditional Hungarian food and culture to share with Saskatchewan. If you haven't had the opportunity to try out their products yet Attila tells us one of their most popular is their cinnamon Chimney Cake but their personal favorite is the almond. You can find all their products in the online store here.
---