Vendor Spotlight: Country Breeze Berry Farms
---
---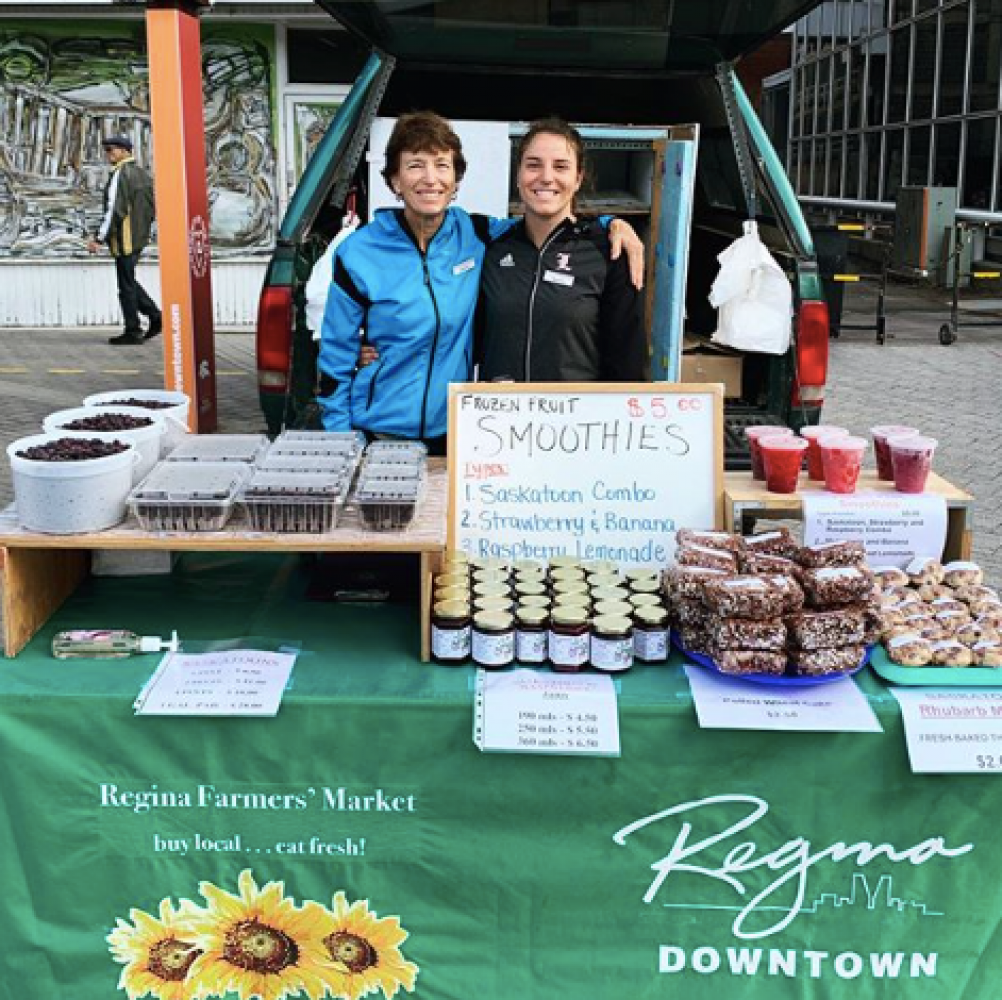 Country Breeze has a selling season of only three weeks!
Twenty-seven years ago, Diana Durling and Fenton Wilson planted saskatoon trees and raspberry bushes for their children Quaylan, Dayton, and Aurilla — "to make some money in the summer and learn the value of work."
Today, Country Breeze has been a staple at the Regina Farmers' Market for two decades! During the handful of weeks when Saskatchewan-grown berries are ripe, Aurilla's family becomes one of the most popular vendors at the market. She says they eat berries three meals a day during the season!
"The berries are a good way of getting outside and having family time in the summer while still having income," Aurilla said.
Diana is a veterinarian and enjoys the berries for removing herself from the stress of veterinary medicine. The berry patch is a peaceful place and a time to catch up with family who all have other sources of income during the rest of the year.
Aurilla's favourite part of attending the market for the short period they're here is seeing the new vendors. She says: "People always come with great business ideas!"
Diana enjoys the repeat and new customers because they appreciate the fresh berries and products they bring to the market and she says the conversations are always interesting.
"They have advanced so much since I first started attending twenty years ago. The market is modern, competitive, and progressive."
Besides their fresh berries, they also sell baking, smoothies, jams, and syrups made with the berries they grow.
This year they have a fruit medley pint available — with their saskatoons, raspberries, and strawberries. There is a short time when all three are ripe at the same time so head down to the market as soon as you can!
---