Vendor Spotlight: D'licious Treats
---
---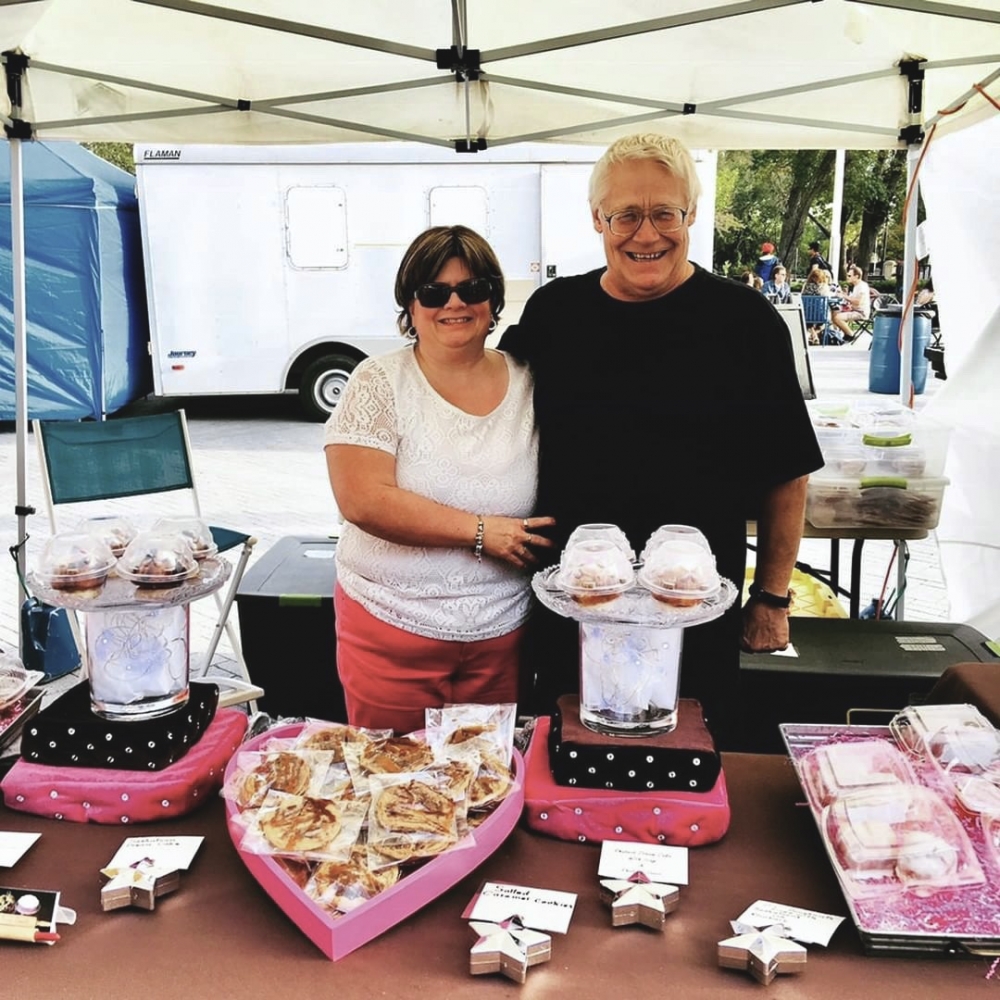 Introducing Dolores And James Shier of D'licious Treats!
As a child, Dolores watched her mom bake every sweet thing in their house. "We grew up with everything homemade, I didn't know what storebought was until I was in junior high," she recalls.
As an adult, she felt as though everyone around her was baking from storebought mixes and mass-produced brands. "I thought that people really don't know what good home baking is."
This spurred her to start selling her own small-batch cookies. "Though I have expanded my product line, the cookies still remain the most sought after treat."
Selling at the market was a natural progression for their business: "My husband and I were always 'support local, shop local' long before it became trendy."
Her treats are homemade and fresh, never frozen. "Only the finest ingredients are used: butter, farm fresh eggs, pure extracts & pure chocolate," Dolores said.
Her market table is always full of seasonally-relevant goods, updated constantly: "I'm always on working on new ideas. I have already started on what's going to happen for next years market!"
D'licious Treats is one of our most faithful vendors. These two never miss a market, and if they did — there would be complaints!
"I have customers bringing people to my table saying 'This is the place I was telling you about' then buying treats for them. Customers who are shipping my treats across Canada because they just have to share the goodness. Or the customers who are placing huge orders to hand out to everyone they know. They keep telling me they want my business to succeed. I absolutely love what I do I literally wake up and fall asleep thinking about it."
People are the highlight of Dolores' market experience, "My favourite part always has been and always will be the connection I have with my customers. The personal ties is the friendships that have developed over the years with some of the vendors."
Come visit Dolores and James at the indoor markets every Saturday from 9 am to 1 pm!
---