Vendor Spotlight: Going With The Grain
---
---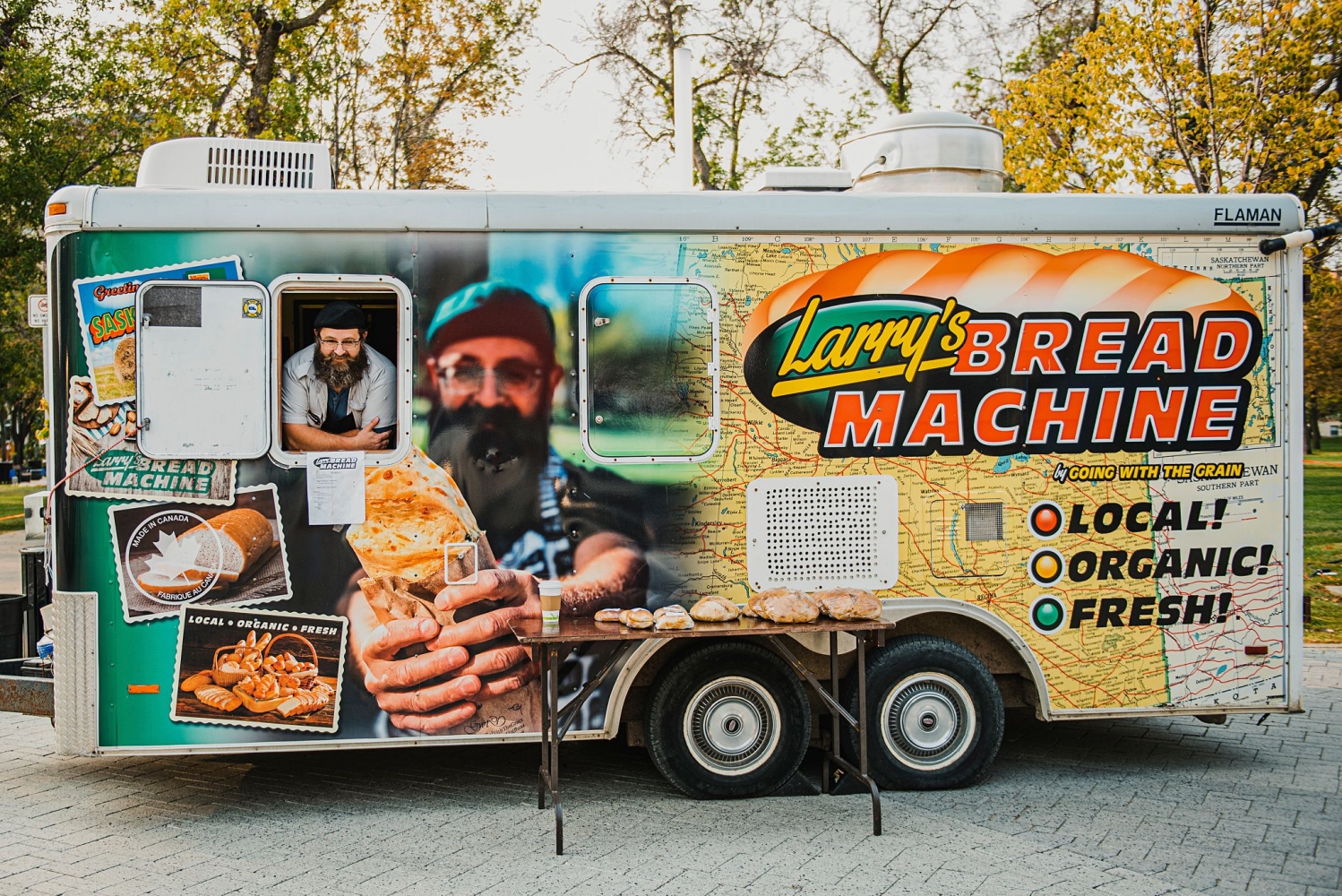 Baking bread started as a hobby and grew into so much more. Larry from Going With The Grain used to bake buns and artisan bread at home with his kids because it was something fun to do as a family. And because, who doesn't like bread? Since then though, his hobby has grown into a business with a food truck, feeding Regina folks some of the best baked goods in the city.
Back in 2012 Larry heard through the grapevine that the Regina Farmers Market didn't have an artisan bread vendor. He has spent time creating and experimenting in the kitchen since he was old enough to reach the stove and knew this was a void he could fill. Time passed, many croissants were baked, and soon he was also crafting some of the most delicious breakfast sandwiches you'll ever taste (if you haven't tried them yet, you'll see what we mean when we're all back out on the plaza under the Spring sun!). Eventually he added a food truck to his business and joins the market year-round selling everything from croissants to full loaves of sourdough bread and pizza dough.
If you ask Larry he'll tell you his personal favorite product are his bagels and we can't argue with him on that. Products have come and gone over the years but bagels have been a constant. They're a crowd and staff favorite, they're versatile and go with just about anything. Don't take our word for it though, add a few to this week's order and try them out for yourself! You can find Going With The Grain in our online store here!
---