Vendor Spotlight: Good Morning Springrolls
---
---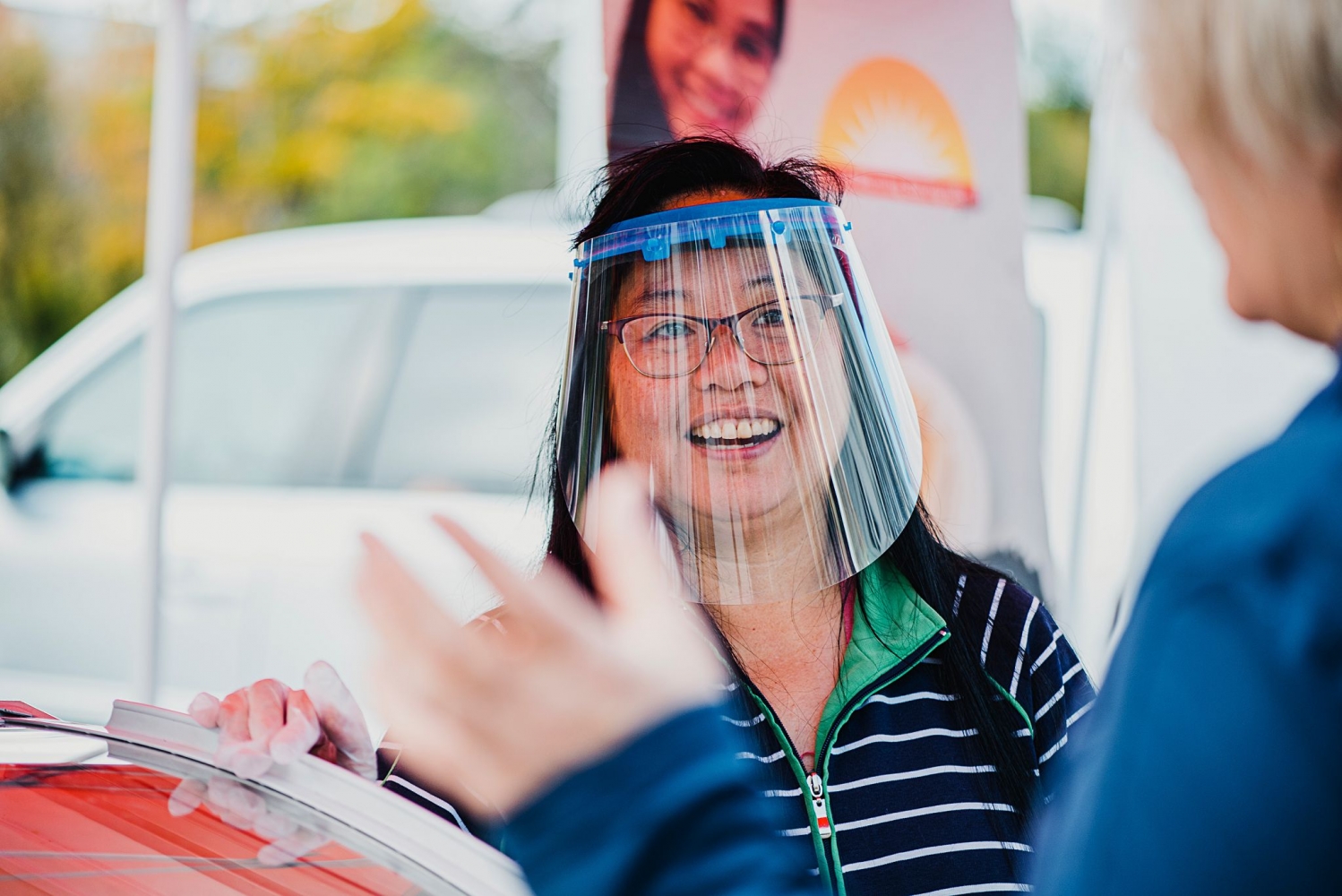 You'll always know you're at the Regina Farmers' Market when you hear Ponziano calling to you within the crown. You can hear his smile in his voice alone and his friendly reminders of how good their spring rolls are beckons crowds from anywhere within earshot. If you haven't yet had the pleasure of attending our outdoor markets you're probably wondering who we're talking about – Ponziano and Lydia of Good Morning Springrolls!
After receiving positive feedback from coworkers and a realization that there was a need for vegetarian spring roll options, Good Morning Springrolls was born. They use locally available produce and spices but tell us it's the exactness of their proportions and preparation of these ingredients that makes their products so unique and keeps everyone coming back for more!
When she isn't making spring rolls and samosas or working fulltime as a Life Skills Instructor, Lydia tells us she loves to cook various foods and experiment in the kitchen. She finds inspiration in watching food preparation videos and then figuring out ways she can apply these skills to her own cooking. It was these videos that led to her creating a successful process to prepare gluten friendly spring rolls. She has also recently crafted a new recipe for a carrot sauce as a unique compliment to her spring rolls and tells us she's working hard to bring it to the Market in the near future.
Lydia tells us that since joining the Regina Farmers' Market she has enjoyed the shared experience with the other Market vendors and the community filled with valuable knowledge and guidance. She also loves the customers whom she has the opportunity to meet with regularly at the Market throughout the warmer months. While we're all waiting for the temperatures to rise so we can return to outdoor markets and the smiling faces of Good Morning Springrolls be sure to check them out in the online store and add some of their delicious products to your orders!
---