Vendor Spotlight: Howland's Honey
---
---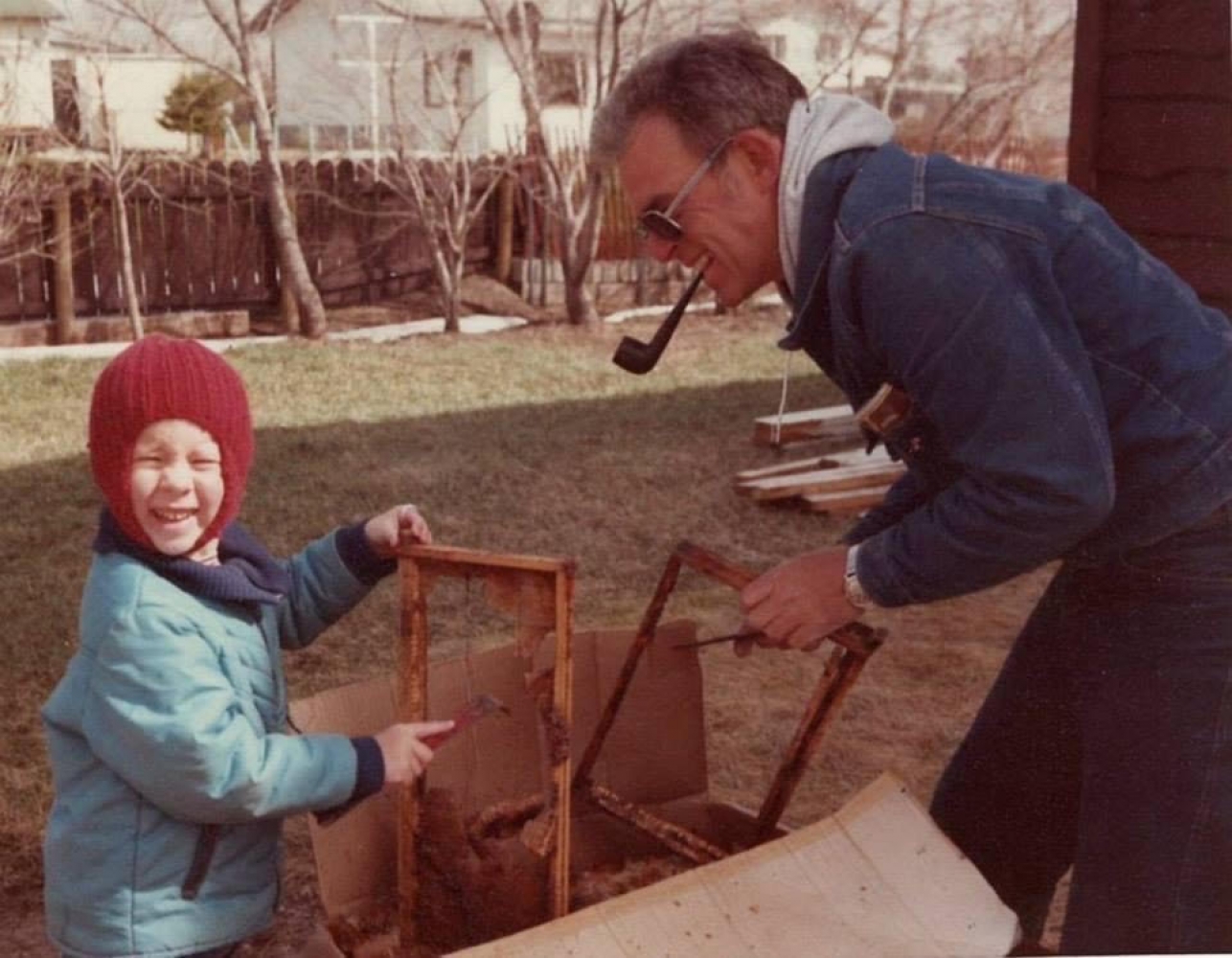 Did you know that Howland's Honey is run by a third-generation family of beekeepers?
Howland's' owner and operater Sasha was raised around bees: her grandfather Bob Howland kept them, her father Thomas 'Wink' Howland started Howland's Honey, and now she carries on his legacy with her husband and their children.
In the Yorkton area, Wink was known as the "Honey Man." He purchased a quarter section of land out near Good Spirit Lake in 1976 and started hobby beekeeping on that land shortly after. He joined the RFM a few years later, over thirty years ago now!
Wink passed away 10 years ago in 2011. Sasha calls him her "greatest mentor." Of the market, Sasha says "My father was treasurer and sat on the RFM board for many, many years — he would be so proud to see what it has become today!"
After over 40 years in business, Howland's is still thriving. Sasha reported that their bees generally produce from 250,000 - 350,000 lbs of honey in a 6 week period! They still keep bees on that patch of land near Good Spirit, where the light sandy soil of that region supports the growth of huge amounts of clover and alfalfa — which Sasha says are arguably the most sought after honey crops in North America.
"We had a really neat experience while attending the International Federation of Beekeepers' conference a few years ago in Montreal. Our honey was being used for samples of Saskatchewan honey given away at our provincial organization's booth and the reaction of the people tasting it was wonderful. Many remarked that it was the best honey they had ever tasted!" Sasha said.
Sasha says the process of honey extraction is timeless and simple. Like generations before them, they use centrifugal force (spinning) to pull the honey from the frames and then collect it. Then comes the more complicated part: processing the honey. Howland's offers raw honey, liquid honey, creamed honey, and cinnamon honey. Each of these has its own process.
They also sometimes take the lead from the local plant life. "When we have a high concentration of flowers in an area that will produce a distinct flavored honey such as buckwheat or borage, we extract this honey in separate batches and bottle it during the summer," Sasha said.
You don't spend your life around bees without developing a great respect for these vital insects and the ecosystem they support. "Part of the beauty of being a beekeeper is being able to support and maintain one of our environment's most beneficial pollinators. Pollinator health is crucial and essential to environmental balance and stability," Sasha said.
This time of year, their seasonal feature is raw honeycomb! They have also been asked over the years about the hats they wear at the market and if they could be purchased. Well, good news: they currently have some for sale!
If you have any questions about honey or their process, come by the market and chat with the lovely Bridie!
---