Vendor Spotlight: J & J White Farms
---
---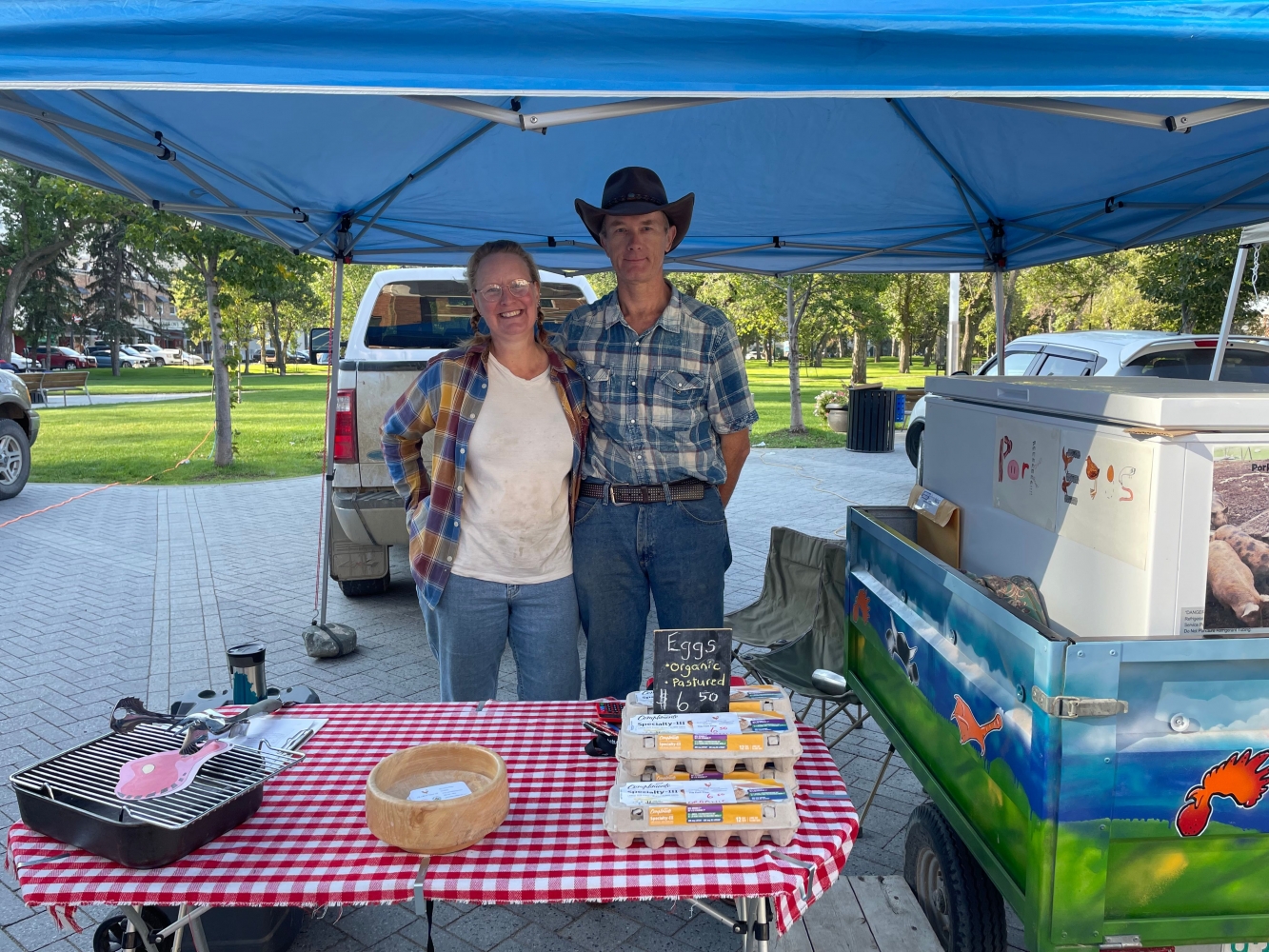 J & J White Farms is locally-operated by non-locals!
Jo and Jim are UK-natives who fell in love with the Canadian prairies and eachother.
Jim grew up on a dairy farm in England and pursued Agricultural Engineering at Oxford. He then spent 20 years doing custom farm work operations with his brother, also raising cattle. In 2002, Jim met Jo! She was a city girl who had been working as a lab technician in medical communications and lecturing at colleges between raising her three children. they married the next year and had four more children together. They have also fostered nine children!
They immigrated to Canada with big dreams of having their own farm and the next twenty years have been quite eventful! Don't take our word for it, Jo wrote a book about their farming escapades! "Ambitious Adventures in Organic Farming" by Jo White will be available at our market and in our online store. With witty anecdotes, Jo will take you through how they went from large-scale grain farmers to organic market farmers!
Lucky for us the most recent stop in their journey was buying a farm in Lumsden to be nearer to their very first grandchild! This is their first year with our market and they're doing it all: they manage bees, laying hens and broilers, pigs, sheep, goats, and dairy cows! They also have vegetable gardens for which they do all their seeding, transplanting, weeding, and harvesting by hand! As an organic farm, they also don't use pesticide or herbicide.
"Our philosophy is in supporting whole systems, we try to consider consequences and maintain the integrity of natural balance in all that we do," Jo said.
Right now, they're attending our indoor markets with their organic eggs and a wide variety of meat! Come visit them at the Core Ritchie Neighbourhood Centre every Saturday from 9 am to 1 pm!
---