Vendor Spotlight: Jenny's Bow and Meow
---
---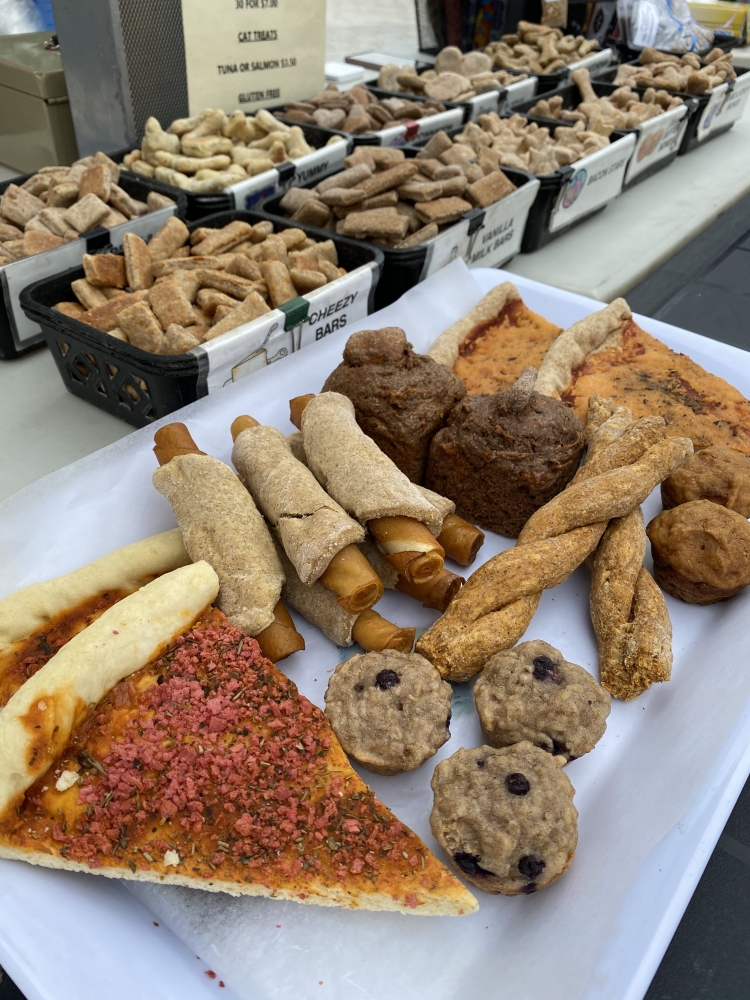 After 30 years with the Regina Farmers' Market Jenny of Jenny's Bow and Meow is always coming up with new ideas and products so that her customers always have something new to look at. Her dog treats and hand-painted collars have been a constant throughout the last 30 years but she's always finding new ways to reinvent the same products and create new items to bring into stock.
When asked how her business began she told us a story about a friend's dog who came to stay with her while her friend was travelling. After the dog's owner left, the dog refused to eat and Jenny began to experiment. After trying her hand at a few recipes she found one the pup couldn't resist and knew she was onto something good. She started sharing her dog treats with other dogs in her network and when the dog owners questioned when she was going to bring their pets more Jenny's Bow and Meow was born.
Her recipes are all created in-house and by hand and everything from mixing high-quality, whole ingredients to dehydrating chicken for the dog jerky treats is done right within her business. She even creates gluten-friendly treats for the pets with more sensitive tummies.
Jenny says her favorite aspect of being involved with the Regina Farmers' Market is the family of vendors and customers she has gained over the years. She told us she has customers who would bring their children to the market to buy treats for the family dog back when she first started and now those children have grown to become adults who attend the market with their own children and buy treats for their family pets. Now if that doesn't warm your heart, we aren't sure what will!
Jenny has hand-crafted pet treats and accessories for generations of RFM customer and she's excited for the 2021 season and to continue serving all of our pets! You can find her products in our online store here.
---