Vendor Spotlight: Keller's Bee Happy Honey
---
---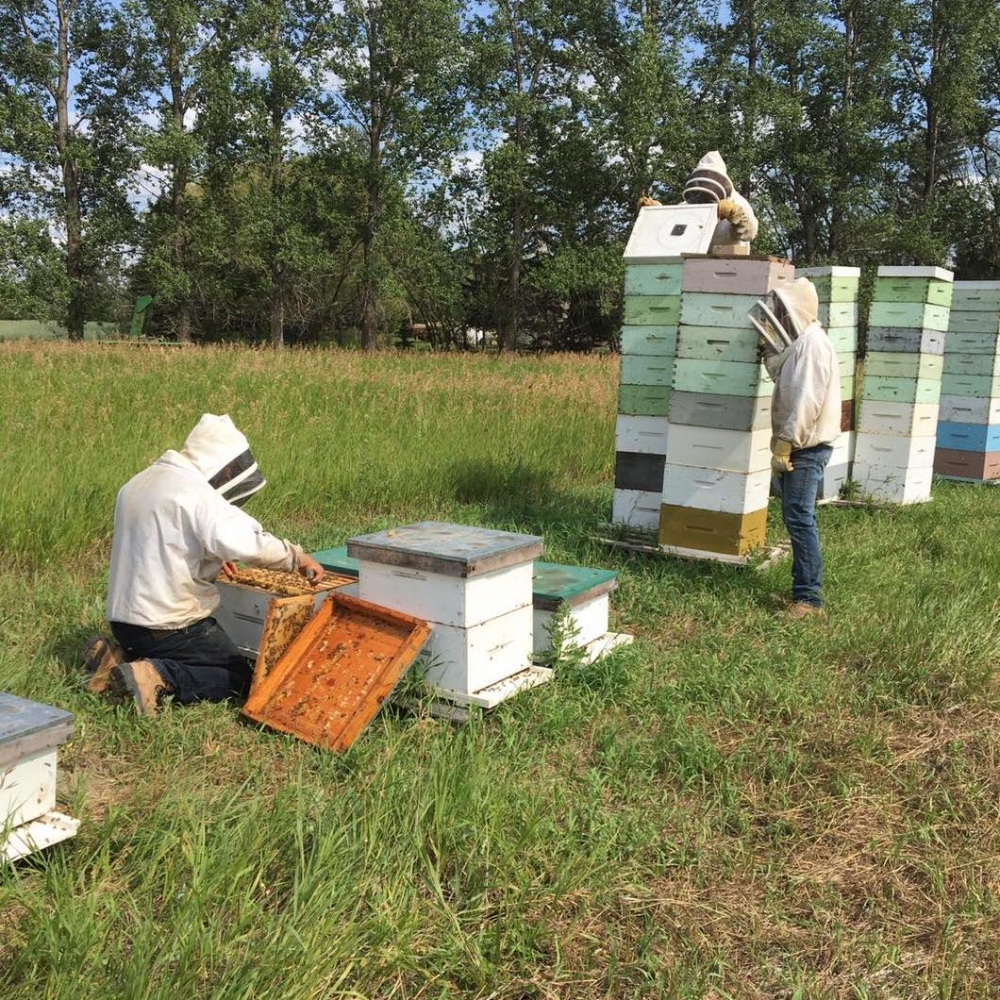 25 years ago Gary from Keller's Bee Happy Honey met a man who was retiring from bee keeping and bought a hive from him. He tells us he knew nothing about keeping bees at that time but he must have learned along the way because he now has 200 hives that he and his family care for!
While he has kept bees for over a quarter of a century, he has only had them as a commercial business for five years. Gary told us he's grateful he had over twenty years' experience before turning it into a business though because those years taught him valuable lessons in the challenges of all things bee related. He expressed how important it is to know what a healthy hive looks like so that when disease and environmental challenges come along he can act on it quickly.
At their property in Keller they have U Pick cherries and saskatoon berries which the bees surely enjoy in the summer months. Gary tells us they call that time of year 'honey-flow season' when honey is plenty and each of their 200 hives is filled with 60,000 – 80,000 busy bees!
Keller's Bee Happy Honey said they love being involved with the Regina Farmers' Market and enjoy all of the different people who come to their booth to discuss bees and ask questions. Through laughter Gary told us that one of the most common questions they receive is, "What is the difference between liquid honey and creamed honey?" He told us that it's the exact same honey in each jar but the difference in looks and consistency comes from whipping the honey to create 'creamed' honey. Now you know!
Find all of their products in the online store here.
---