Vendor Spotlight: Latino Bakeshop
---
---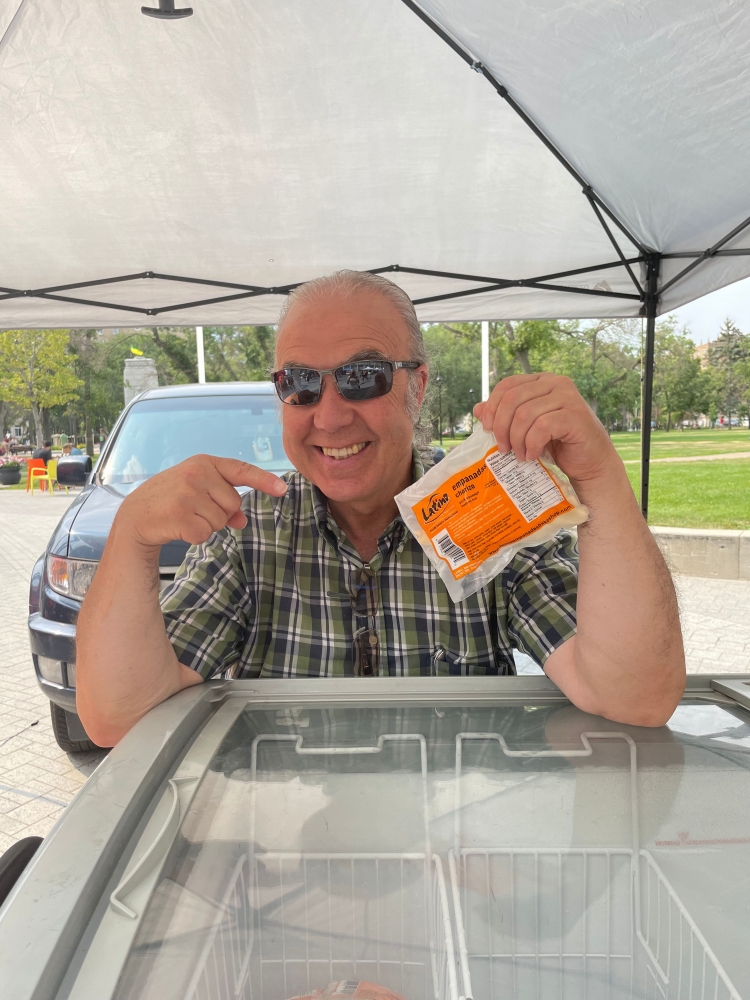 It's all in the name!
Gus Roger and his Latin American empanadas are a fixture at our market! Gus grew up in Chile before he emigrated to Saskatchewan. Twelve years ago he started cooking traditional dishes as a hobby and friends encouraged him to share them with a wider community!
"I have always loved to cook. After some encouragement from my friends, I decided to test the market. The initial launch of my products received a very good response," Gus said.
Gus is proud of his simple business model. He makes beef, chicken, vegetable and pork empanadas and fresh homemade salsa. All of it, in his words: "right from the oven to you, with no preservatives or additives."
He may have some future products to add but he's not giving any hints, "I am always planning to introduce new Latin American products to the market. For now, I will keep it a secret until it is approved by the SHA and RFM."
His favourite part of the market, like many of our vendors, is the conversations. "I always like to engage with people and talk about South America, especially about Chilean food and culture. The RFM is a nice window to do so in the community. I am very proud to be part of the Regina Farmer's Market Vendors group, and I support Saskatchewan local vendors, farmers as well as local organizations," Gus said.
---