Vendor Spotlight: Mike Bites
---
---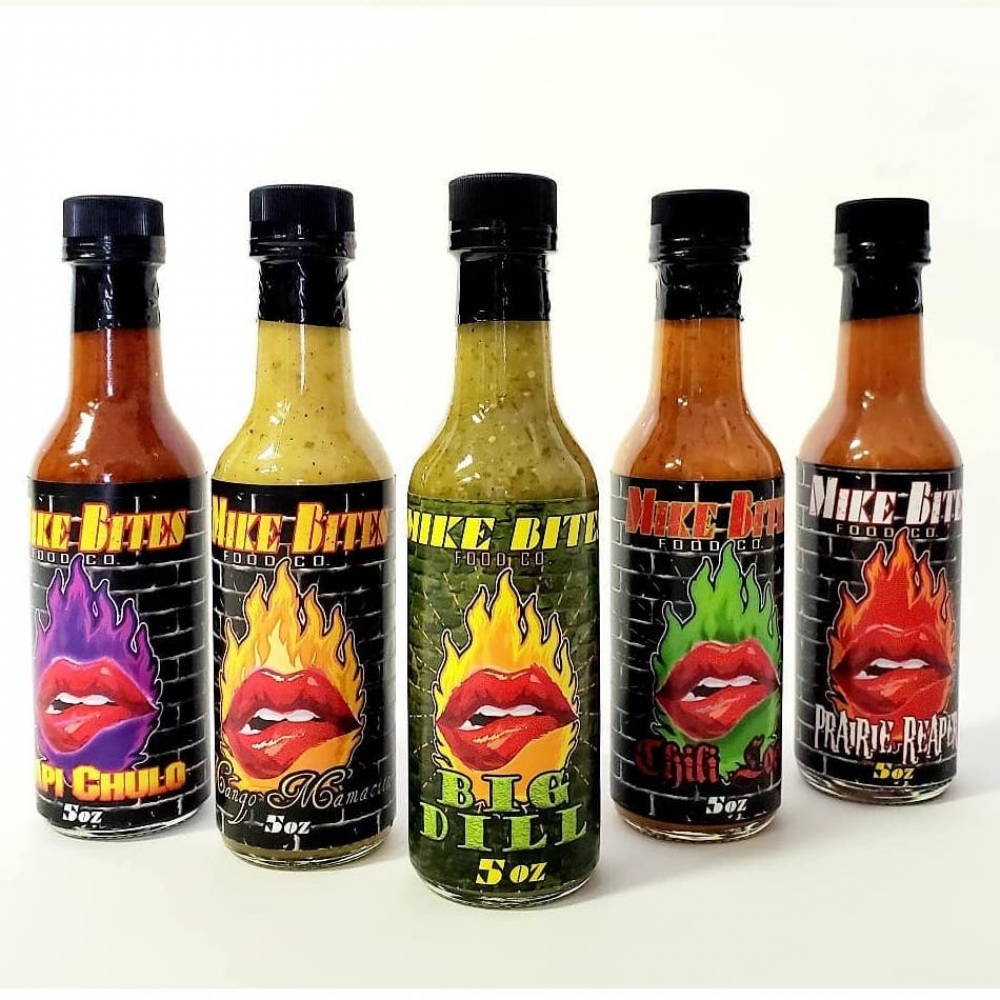 Mike Bites began in June 2020, as a reaction to the closure of the restaurant industry.
Owner Mike Ewen and his partner Cecilia Swanson have both worked in the kitchen industry for over ten years and when the pandemic hit and restaurants closed they had to pivot.
Mike wanted to evolve his career into "something bigger than a restaurant kitchen." Mike and Cecilia both say growing from chefs and cooks into local food producers was a natural step for them.
In order to produce their sauces they rent space from another RFM vendor Campfire Grill, who has also been helping them build their brand.
They source their products from all around town. Chilis, peppers and other various items come from Tony's Indian Food Center on Victoria Ave. And they patronize locally owned grocery stores whenever possible. They have also found a farm around Saskatoon that grows Carolina Reapers, a key ingredient in their Prairie Reaper hot sauce.
They also want to shout out local business Flo Print who prints their labels!
Additionally, they are avid supporters of the Regina Community Fridge and donate food whenever they can, as well as donating items for their giveaways.
Fun fact: all of their products are vegan, dairy and gluten free besides the Prairie Reaper sauce which is only dairy and gluten free, but it is not vegan.
Their Homestyle Ketchup was inspired by Cecilia's daughter, Violet who lives on air, ketchup and blueberry muffins.
Their most popular item so far is Big Dill! Mike's personal favorite is Papi Chulo, as that was the flagship product that was created during Covid isolation.
Cecilia's favorite is Mango Mamacita which Mike created for her one romantic evening while they were cooking together.
Their next upcoming release, "Gena's Relish" which is a honey mustard in the works to complete their Mike Bite's Summer Pack of ketchup, relish, and mustard.
Mike and Cecilia's first market is this Saturday, June 26th. Come check them out and welcome them to the market!
---