Vendor Spotlight: Miller's By-Gone Farm
---
---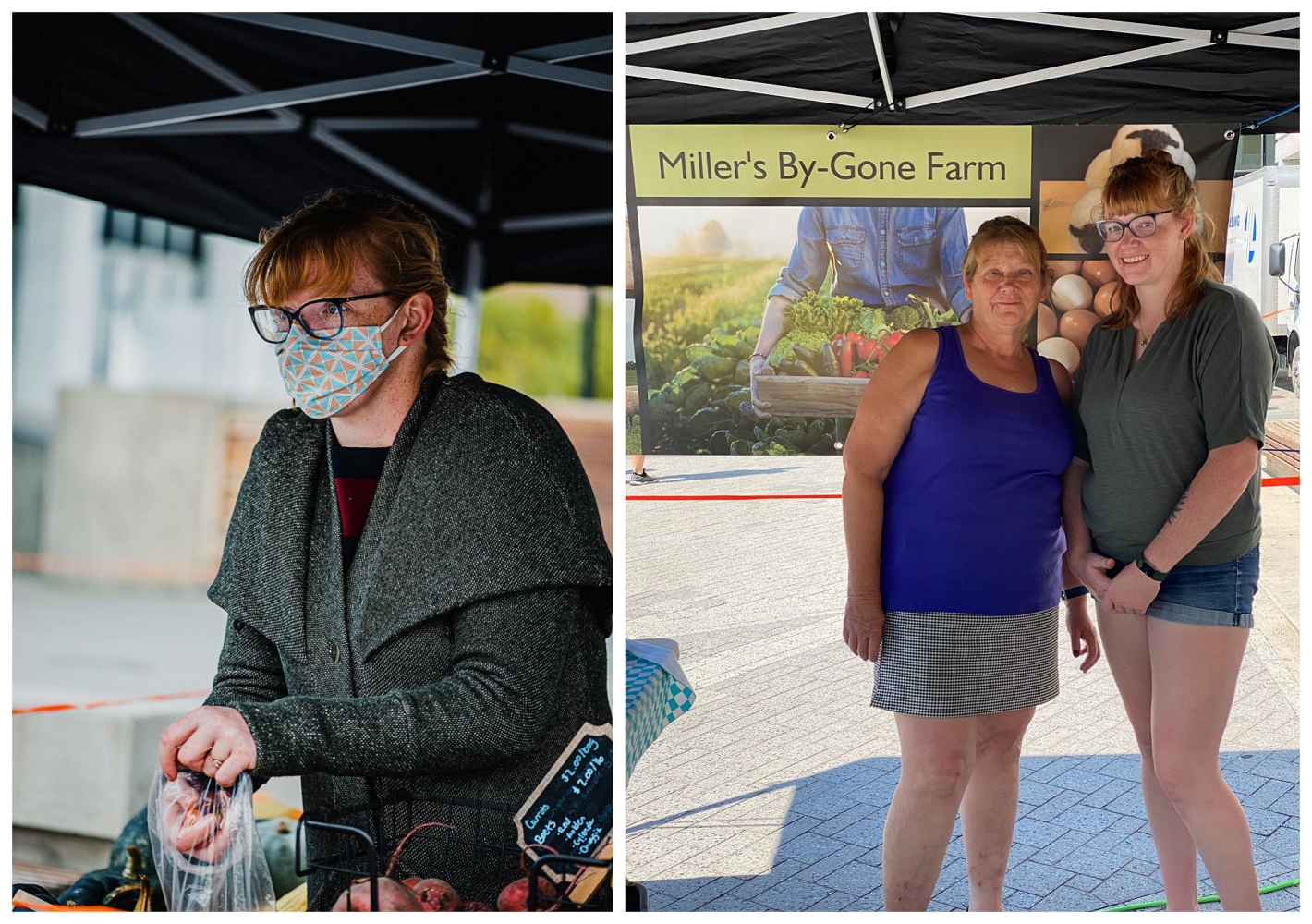 Pam from Miller's By-Gone Farm tells us that their name stems from their style of farming. After growing up on a farm and now running one of her own she comes from a strong work-ethic and runs a mixed farm. Pam and her partner Lyle proudly operate a farm that is reminiscent of the days when prairie folk would raise and grow the food they ate, care for the animals on their land, and do all of this without saturating the ground with chemicals. Everything from sheep and chickens, to grains and vegetables, Pam and the team behind Miller's By-Gone Farm are self-sustained and have the calluses to prove it. In short, they can do it all!
The team at Miller's By-Gone Farm reminds us of the myriad of benefits to buying local. By shopping from local farmers our dollars stay right within the community, it lessens the impact on the environment due to reduced shipping, we're being given access to healthy and economical food right here in our province, and we all have the opportunity to see exactly where our food came from. If that doesn't make your heart all warm and fuzzy we aren't sure what will.
Miller's By-Gone Farm moved from Alberta to southeastern Saskatchewan in 2002 and we're so glad they did! They've been a vendor with the Regina Farmers' Market since 2012 and have been supplying customers of the Regina Farmers' Market with fresh vegetables, eggs, lamb and pork products, preserves, wool, herbs, dried grains and legumes, bedding plants, and knitting (we weren't exaggerating when we told you they did it all!). We know that's a long list so if you're looking for the best place to start when trying out their products, their eggs are their most popular product!
You can find Miller's By-Gone Farm in our online store here.
---