Vendor Spotlight: Nana K's British Pies
---
---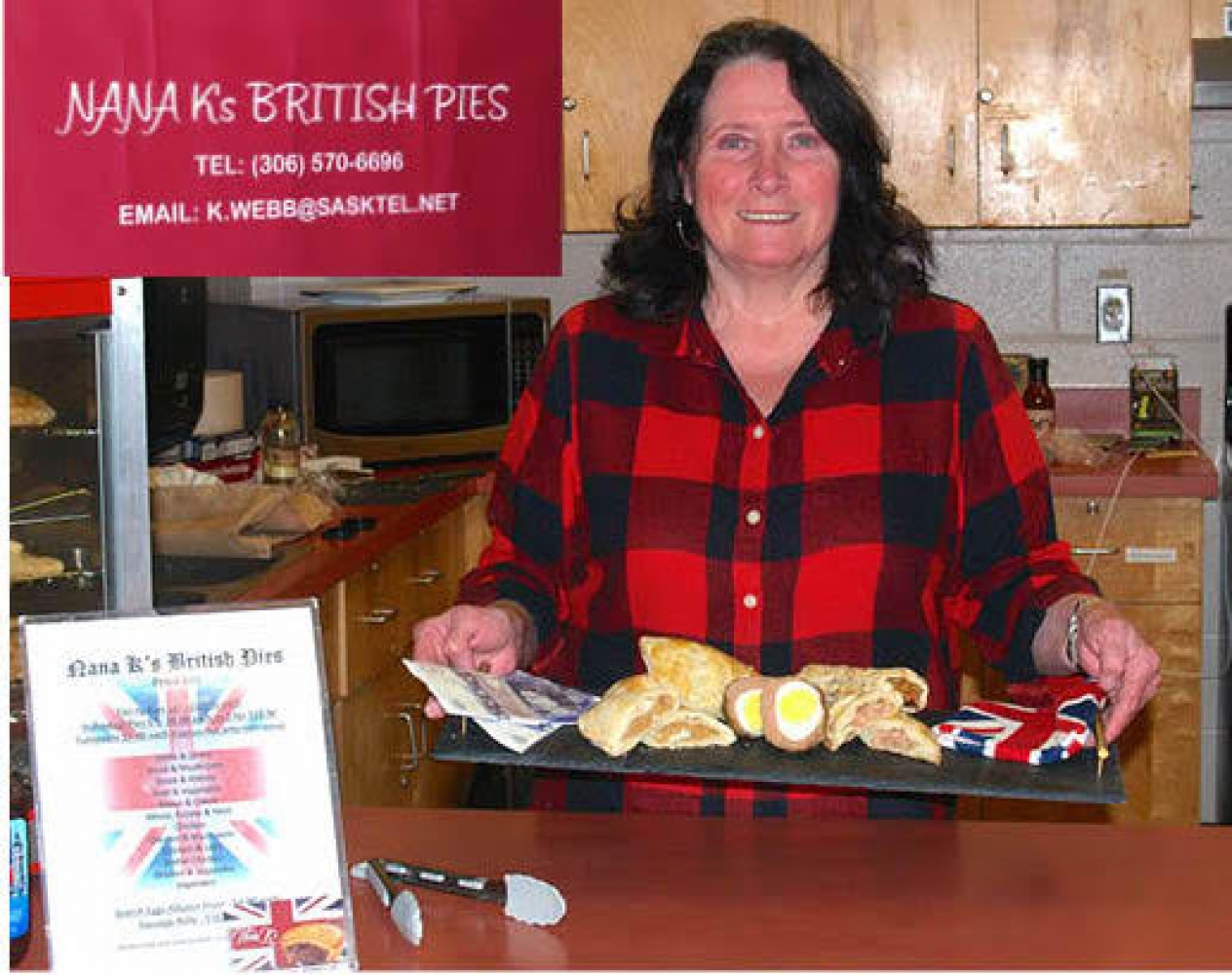 Kathleen, or as we all affectionately know her, Nana K, grew up in North East England. When she emigrated to Canada the food was one of the things she missed most from back home. She searched for the British flavors she knew and loved throughout Regina, but when she couldn't find something to satisfy her craving and remind her of back home, she got busy in the kitchen to emulate the recipes of England herself.
Some encouragement from her daughter paired with an enjoyment for baking led to the birth of Nana K's British Pies. She doesn't just make pies though, you can also find sausage rolls, scotch eggs, and shepherd's pie to name a few in her online store. There are plenty of traditional British pies in her online store as well including English pork pies and Irish beef with Guinness. Nana K tells us she also likes to experiment with flavors and spices in her efforts to get the taste just like to the pies she grew up with.
Being involved with the Regina Farmers' Market has encouraged many exciting partnerships throughout the years too. She has used sauerkraut from Mother Hubbard's Cupboard, turned to Rocky Acres Orchard when she makes her Rueben turnovers, purchased shitake pepper sauce from Cheang's Sinofood for her spicy egg roll turnovers, and cooked with wild boar from Golden Prairie Wild Boar Meat. And, after mentioning she was having a hard time finding a source for beef kidney, Hi Low Angus brought her a bag to the follow market.
Nana K also enjoys crafting new products as well and last summer she introduced a gapper (it's kind of like a sausage roll but with the ends tucked in!). These came in flavors such as hot chicken curry (her personal favorite!), spicy chickpea, reuben, caramelized onion with smoky cheddar, and hot Italian pizza. Keep an eye open throughout 2021 because she tells us these will return to the RFM with new bold flavors!
The online store has a large assortment of her products right now so be sure to add one to your cart before the store closes on Thursday at noon!
---