Vendor Spotlight: Paperback Beverage CO
---
---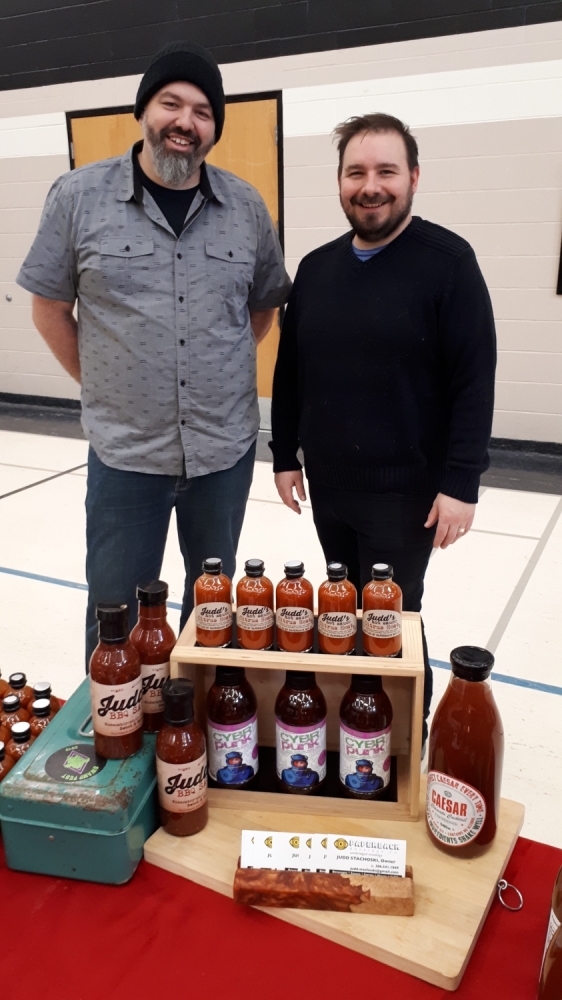 It all began with a recipe for vegan, gluten-free Worcester Sauce and has branched out into so much more since then. Judd and Ryan from Paperback Beverage Co. are no strangers to hard work and product innovation and their business is the perfect example of that.
After realizing the local market was lacking in vegan-friendly options to creating the perfect caesar, Judd and Ryan set out to fill that void. In fact, they did such a good job of filling that void that they won Best Cocktail with their Vegan Bloody Mary at the 2019 Beer, Bacon, and Bands. They continued to push their desire to mesh interesting products with incredible flavors by adding CYBRPUNK Iced Tea and Lemonade to their offerings.
Don't let us make you think that beverages are their only stock though. Paperback Beverage Co. is also the proud producer of crowd favorites such as Judd's BBQ Sauce and Judd's Hot Sauce too. And, because these two enjoy a challenge, in the middle of a global pandemic they have just proudly launched Six Poets Brewing. Judd tells us that brewing beer is something they've always wanted to do and despite being arguably one of the most difficult times in recent history to start a new business endeavor, they managed to pull it off successfully and bring light to a long-time passion project.
These two are consistently bringing new ideas, flavors, and products to the table and we know you're all as excited as we are to see what they're going to come up with next! You can find them in our online store here.
---