Vendor Spotlight: Pure T Organics
---
---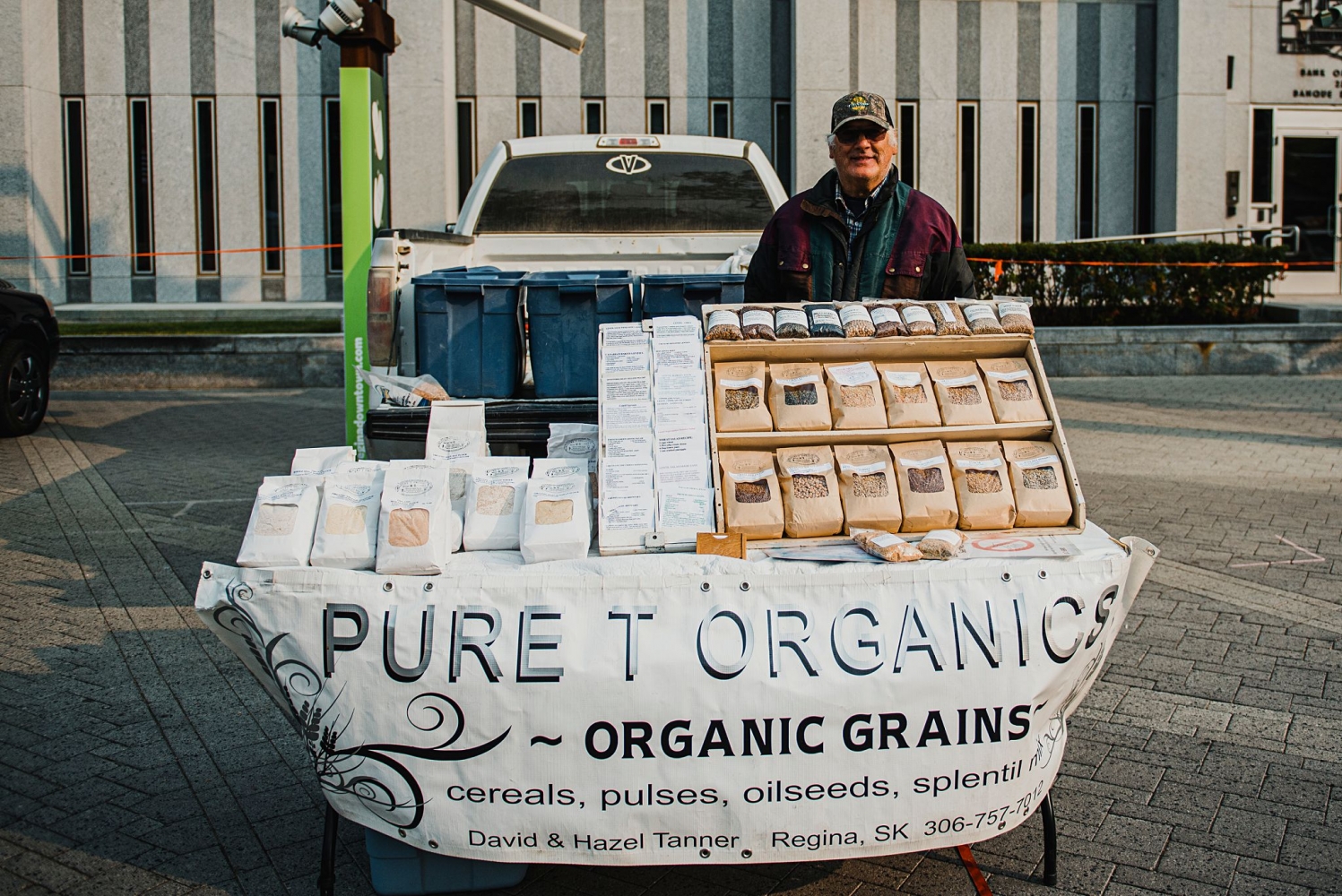 After they both grew up in farming families, David and Hazel were thrilled to finally fulfill their dream in 1971 and buy the farm they're currently living and working on. On their farm outside of Regina they specialize in organic products including grains, lentils, peas, flax seed, Splentil (a customer favorite meat-replacement, lentil-based product), and flour. Pure T Organics made the switch to organic farming in 1998 and became certified organic in 2001. David said it was a combination of their personal health, promising prospects in the industry, and encouragement from other organic farmers that prompted the complete change of course for their farm and business.
David and Hazel said they struggle to keep up with digital technologies and social media advertising and marketing. However, the rapid growth of the organic market, introduction of Canadian standards for organic farmers and products, and incredible support, loyalty, and recommendations from everyone around them has helped them find success.
As the leaves start to fall from the trees, the air grows cooler, and we all start to prepare for winter here in Saskatchewan, David said it's their red and green lentils that customers seem to be purchasing most frequently. He mentioned lentils seem to be especially sought after in the autumn as their customers start planning for hot, nourishing soups and stews as cold weather comfort foods.
David and Hazel say it's their customers who inspire them. They love coming to the Regina Farmers' Market and said it's a pleasure to share their knowledge, experiences, and products with such a great group of customers and vendors who in turn, teach them so much. Stop by Pure T Organic's booth at Saturday's Market to stock up on all of their pulses and flours. David tells us they're going to be joining us in the online store this winter so stay tuned for Pure T Organics products on there as well!
---