Vendor Spotlight: Rocky Acres Orchard
---
---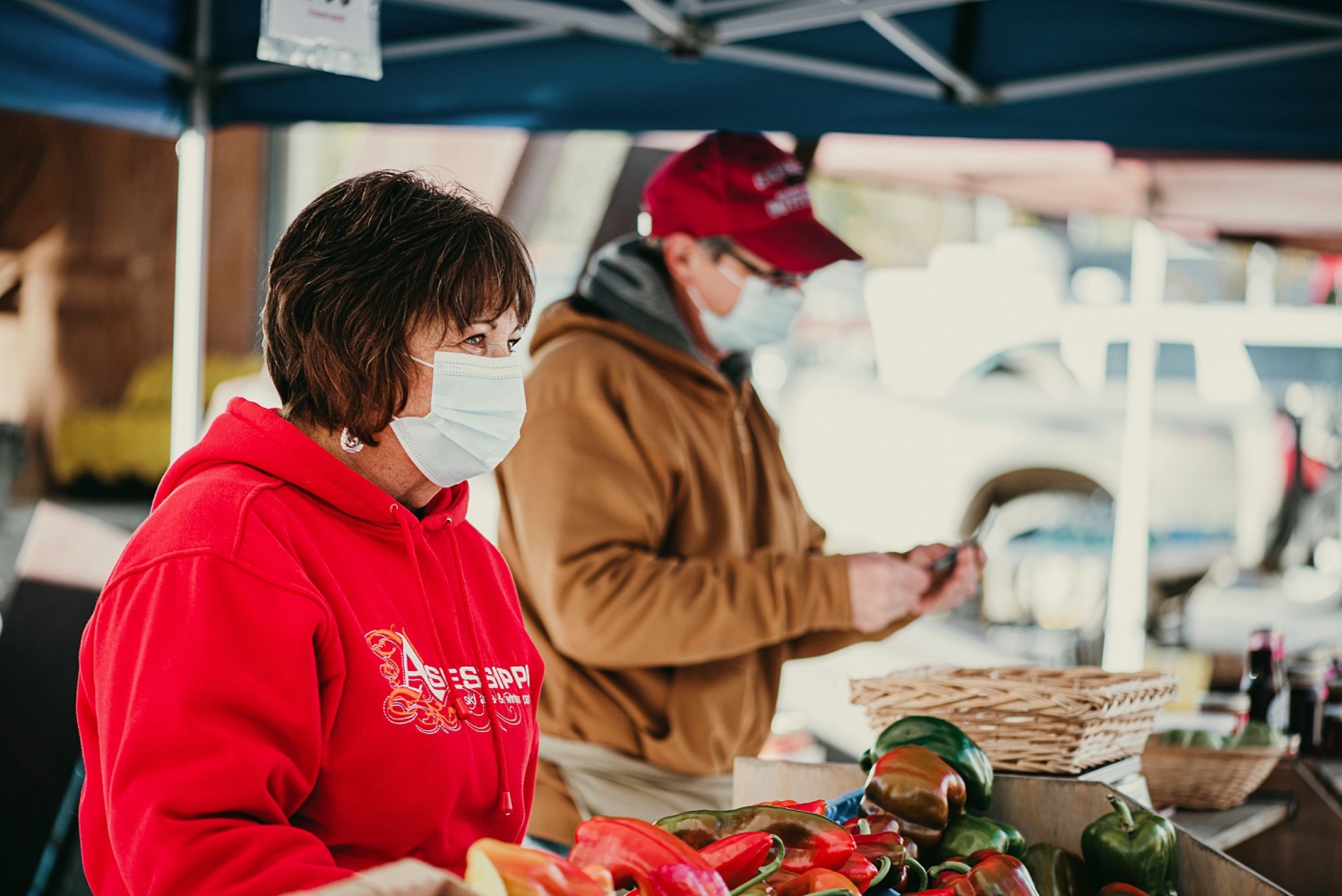 It has been over 20 years since Rocky Acres planted its roots just north of Fort Qu'Appelle and started their orchard. Throughout this time they've experimented by introducing new plants and products but after two decades of experience they have found the items they enjoy producing the most. Ledeen of Rocky Acres Orchard tells us her favorite time of year is when all the fresh fruits and vegetables are finally ripe for the picking. She noted that their fresh Saskatoon berries are their most popular product. However, it's no secret that Regina Farmers' Market customers eagerly await the day when their peppers start to arrive at the market too.
After purchasing high-tunnels for their orchard (think 200 foot long dome-tented structures) Rocky Acres Orchard says they'll never grow their peppers outside again. Introducing these high-tunnels to their orchard has allowed them to have a longer growing season and given their plants an environment to not only grow, but thrive. Ledeen tells us that every year they stick to the basics in regard to pepper-growing and plant varieties of chili peppers such as the Ring of Fire, Chili Grande, Cayenne, Thai, and Gusto Purple. However, they also experiment and have also been growing a variety of extremely hot peppers such as Scorpion, Ghost, Habanero, and Carolina Reaper in their greenhouses too. While their peppers are always popular at the markets, their high-tunnels help grow an abundance of peppers allowing them to create products such as relish, salsa, fermented hot sauces, and dried and dehydrated peppers so we can enjoy their products year-round!
Don't let all of this pepper talk deceive you either. Rocky Acres Orchard produces a wealth of other incredible products as well including Saskatoon berries, apples, sour cherries, cabbage, zucchini, cucumbers, and tomatoes as well as numerous picked items, jams, and jellies to name a few.
The Regina Farmers' Market has proudly welcomed Rocky Acres Orchard to our Markets for over a decade now. Ledeen noted her favorite element of the RFM is being able to provide high-quality products to their customers, and appreciates all of the smiling faces they've greeted at the markets over the last eleven years. When they aren't at our outdoor markets you can find Rocky Acres Orchard in our online store here.
---