Vendor Spotlight: Rocky Orchards
---
---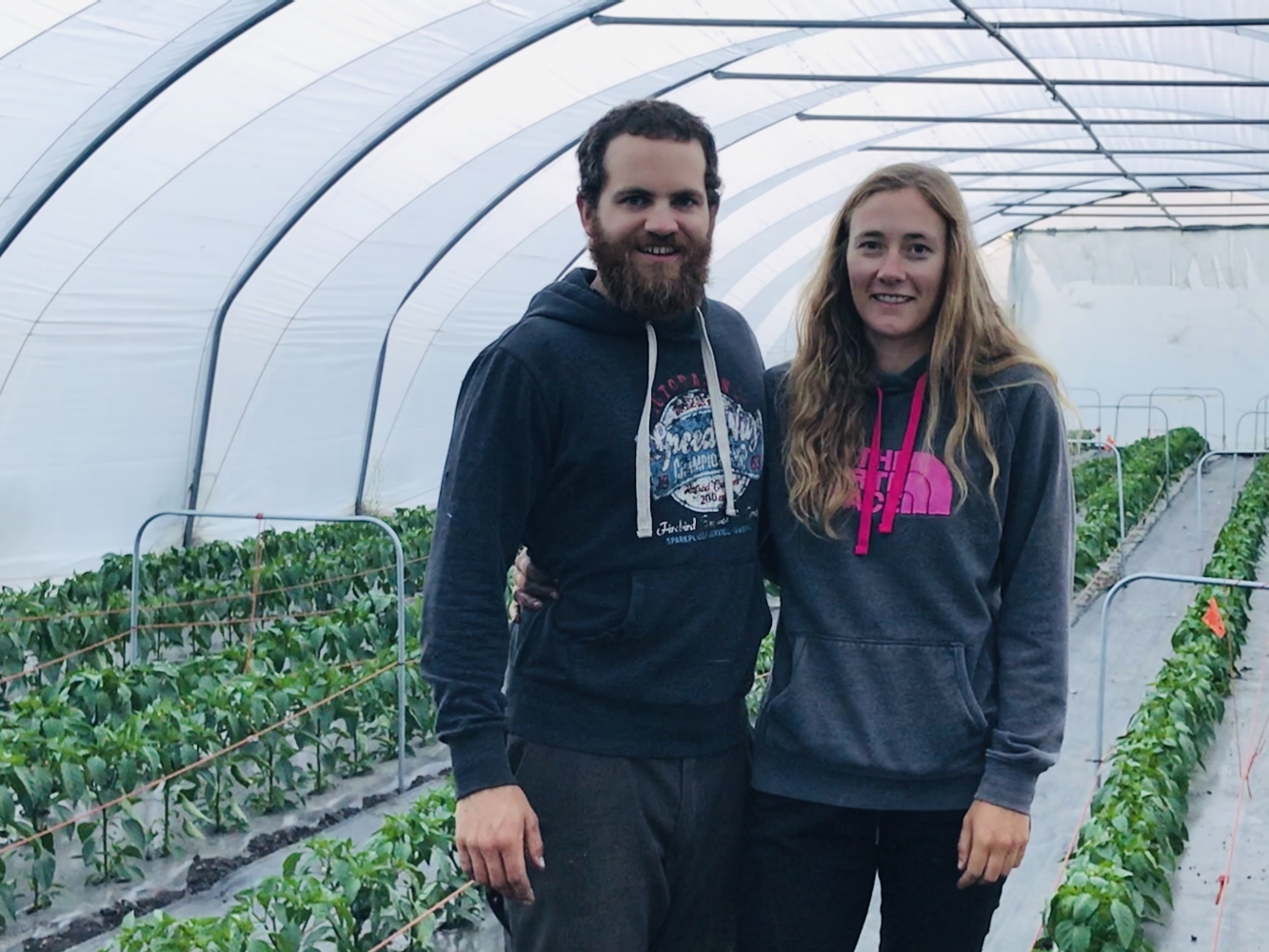 Rocky Acres Orchard has been taken on by a new generation!
After a successful decade with the market, Ledeen and Perry of Rocky Acres Orchard sold their farm to young farmers Serena and Simon!
Serena is originally from rural Manitoba, she moved to Saskatchewan to work in crop inputs a few years ago and met Simon who has been working on a farm near Kelliher, SK for the past seven years. Simon's hometown roots are a little further away — he's originally from Switzerland!
Simon came to Saskatchewan for a six month work exchange program in 2014 and he liked Saskatchewan so much, he just kept coming back, and has worked for the same farm since.
They took over Rocky Acres to start a family farm of their own, near the farm Simon works for. Serena says they both love the lifestyle of farming and were particularly attracted to the diversity of the orchard that Ledeen and Perry established!
They are following the well-established path of Rocky Acres by using local or home grown ingredients in the canned goods they make. They make their products in a licensed kitchen on the farm site, using recipes passed down from Ledeen and Perry!
Of what to expect from this new era, Serena said: "We will continue to use the same recipes and grow the same veggies as the previous owners, but hope to bring some new products to the table in following years!"
As people with a shared passion for argiculture, Serena said they take a special interest in the soil health of the farm, by adding organic matter and a diverse crop rotation to keep the land producing well and reducing wind and water erosion.
They are taking it slow in their first year, starting with preserves and canned goods and working up to other products like the orchard's beloved saskatoons and assorted peppers.
We are so happy they are continuing the legacy of Ledeen and Perry at the orchard and with our market!
---