Vendor Spotlight: Saskatoon Spruce
---
---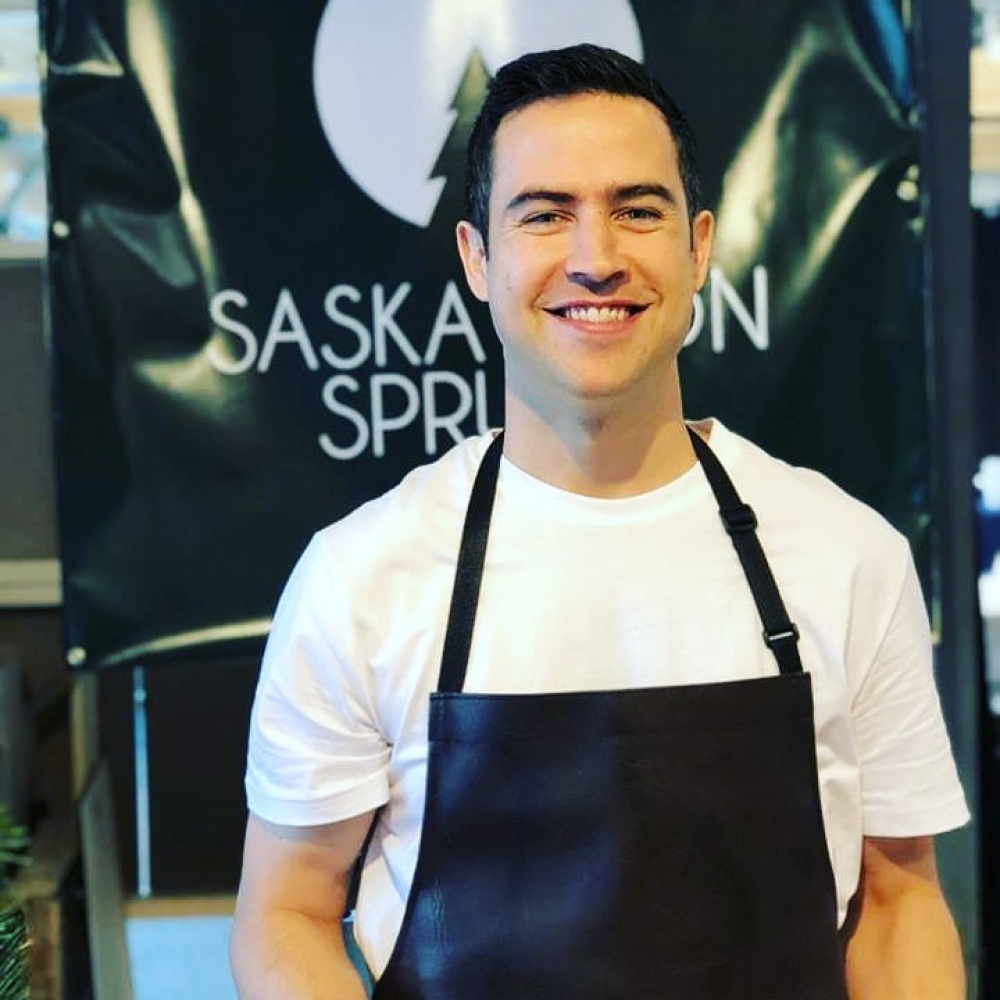 It was a trip touring around Switzerland that sparked Kevin's interest in cheese. He was immersed in the culture and had the opportunity to watch and taste traditional Swiss cheesemakers' talents. Kevin brought a new-found passion for traditional cheese making back home to Saskatchewan and started his business, Saskatoon Spruce.
At Saskatoon Spruce everything is made by hand using raw milk from a dairy that's located right across the road from their business. The cheese wheels from Saskatoon Spruce are aged on spruce boards that are cut near Big River, Saskatchewan so there's a lot of local touches that go into Kevin's traditional cheese-making business.
Kevin tells us that he had the privilege of learning from Brother Albéric, a French monk from the Trappist Monastery, just south of Brandon, Manitoba. Brother Albéric taught him cheese-making traditions that have been used for generations and Kevin has incorporated that into his creation of the raw milk cheeses we all enjoy today.
Saskatoon Spruce has been with the Regina Farmers' Market since 2019. Throughout that time Kevin tells us his Applewood smoked cheese has been the most popular among the RFM customers. If you ask him though, his personal favorite is the Original due to its versatility and his goal of always working toward perfecting its texture and taste. If you're looking to try something new, Kevin tells us he'll make his seasonal stout cheese with the 9 Mile Angus Stout one more time before changing it up to a new variety for next year! You can find all of Saskatoon Spruce's current products available in our online store here.
---