Vendor Spotlight: Spring Creek Garden
---
---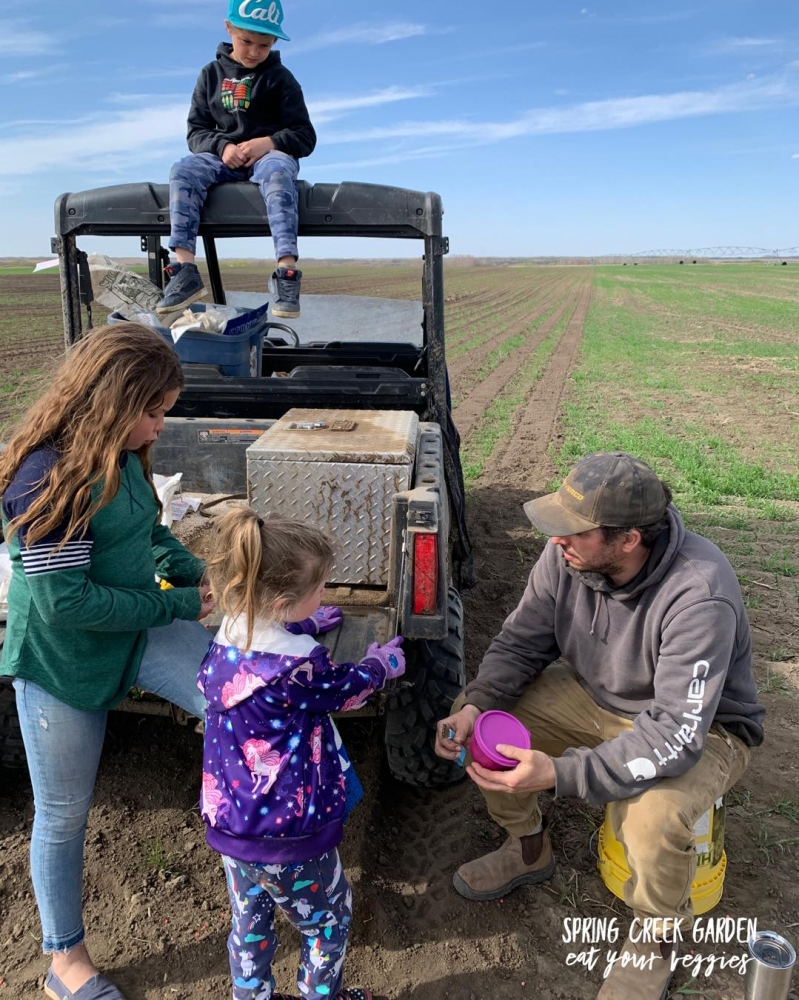 Spring Creek Garden, one of our biggest veggie vendors, began as a single greenhouse and a small garden patch!
Between that first season in the late eighties and today, Spring Creek Garden grew into a 250 acre vegetable farm and commercial wholesaler.
Dan Erlandson and his wife Chelsea run Spring Creek as a family business. Dan learned the market garden way of life from his mother, Natalie Erlandson, and grandmother, Darlene Derdall, who started the vegetable gardens on their land near Outlook, SK.
At age 16, Dan was already planting his own plots. After graduating highschool, he used the market garden to fund his degree in Agriculture Business!
Dan and Chelsea are "committed to sustainable agriculture and focused on providing consumers with fresh and local produce." They guarantee that all the veggies they bring to the market are harvested, washed, and packaged in the 48 hours prior to arrival, ensuring customers have access to the freshest product possible. This is quite the feat seeing as they bring heaps of veggies to several different markets around southern Saskatchewan each week!
They want to bring fresh veggies to as many people as possible and in 2013 they expanded into commercial wholesaling. They were even able to get their veggies into Co-op grocery stores!
You'll recognize their booth at our market not just by the piles of veggies, but also by the high contrast Spring Creek Garden logo on the tent and the chests of their smiling employees! The tent and t-shirts will tell you: "Eat your veggies!"
---