Vendor Spotlight: Stuff Yourself Soup Company
---
---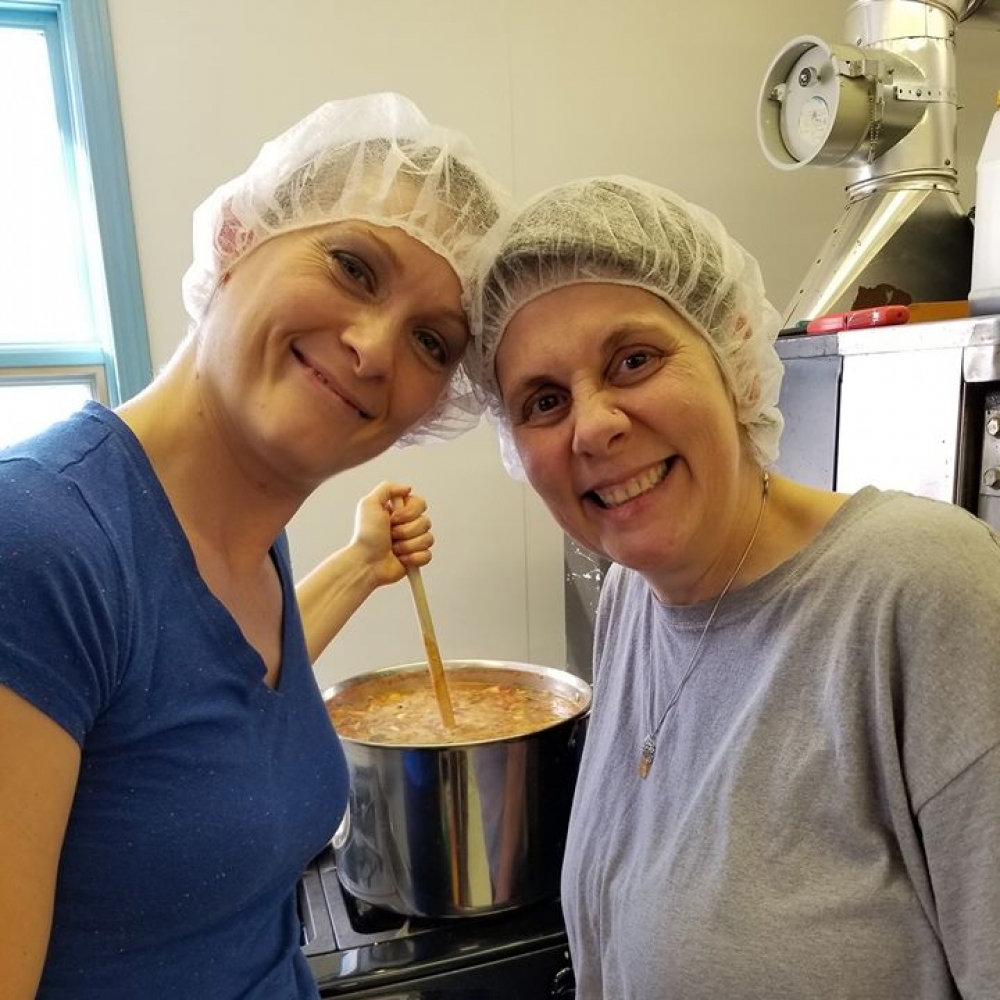 All it took was a few weeks road-tripping out of the province together, and a little bit of convincing from Jule, and Stuff Yourself Soup Company was born. While travelling together and eating homemade, plant-based food Jen had prepared in advance for their time away from home Jule quickly realized that Jen's cooking was something that needed to be experienced by others. Jule praised Jen's soups and expressed she was feeling physically better after just two weeks of eating home-cooked, plant-based meals together on their travels. We're thankful that Jule convinced Jen to make the leap into business together because now we all get to enjoy her delicious soups and bagel spreads.
Having fun in the kitchen by "winging it" is what keeps Stuff Yourself Soup Company inspired and how many of their recipes are created. Their menu is filled coconut milk and cashew based bagel spreads and a flavorful assortment of soups. They take pride in providing products that are all plant-based, gluten-friendly, and with no oil or sugar added.
Jen says one of her favorite soups is the Rockin' Moroccan Lentil Soup. This happens to be one of Stuff Yourself Soup Company's most popular items too. She describes it as a marriage of exotic flavors, hearty lentils, and just a hint of citrus. And, you're in luck if you haven't tried it yet because there's some available in the online store right now! Add this soup and all of the other plant-based items from Stuff Yourself Soup Company's online store to your carts when our online store opens on Monday at noon. Our online store is available year round and orders are available for pick-up or delivery! You can find our online store: here.
---