Vendor Spotlight: The Cookie Lady
---
---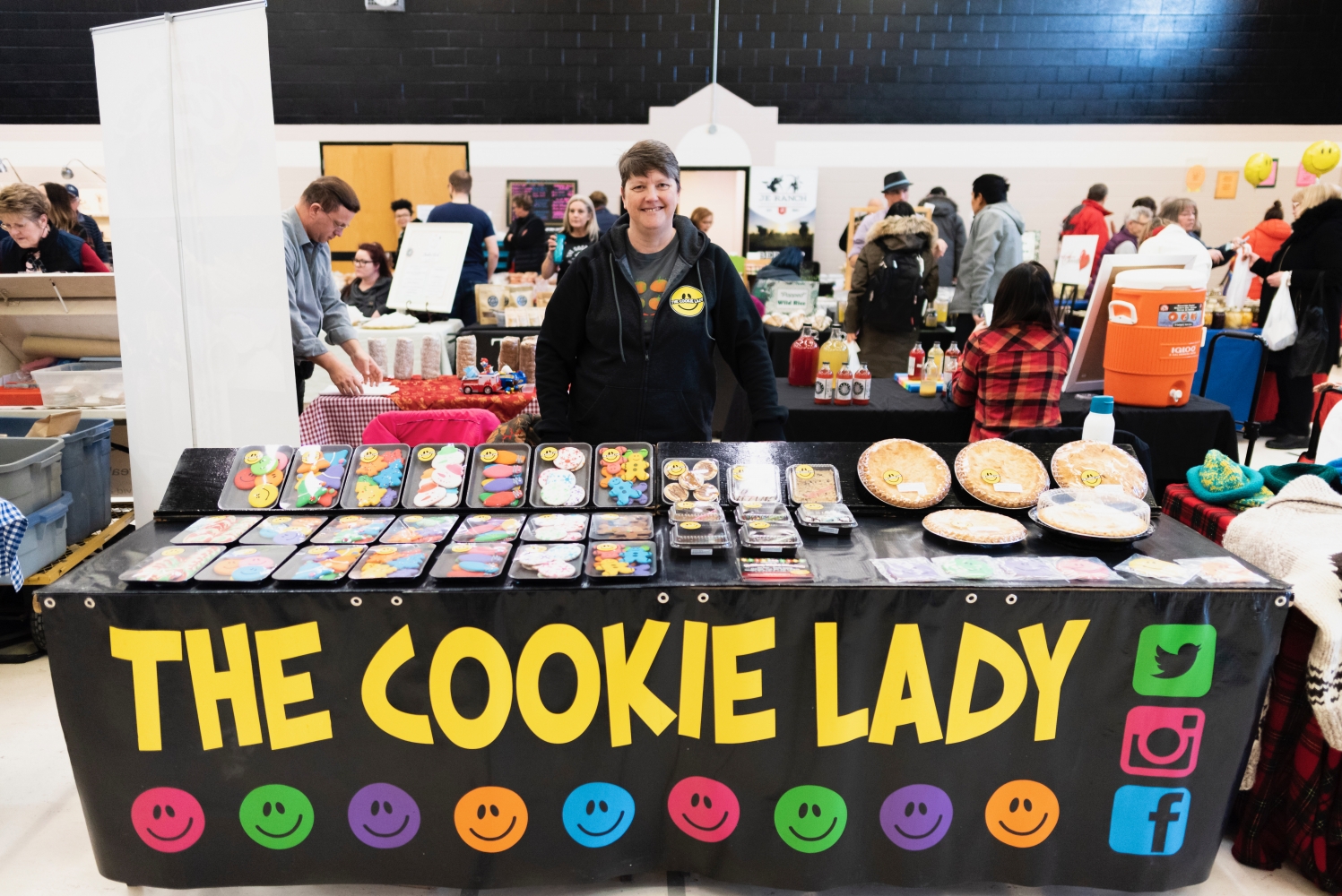 Read our conversation with the Cookie Lady herself!
Like many of our vendors, Laurie began her journey toward starting a business by doing what she loves for free. "My friend brought me to my first farmers market because she said I should look at selling the baking that I was always giving away, and I walked out of that first market as a vendor!"
Joining the market in 1994, Laurie's uniquely thin iced cookies took off right away! Their business name was chosen by nature of how quickly word spread: "People would call to order and say 'Hi, are you the cookie lady?'" Laurie recalls.
Her favourites amongst her own products are not the famous iced cookies, but the more traditional gingerbread and shortbread that she brings out during the holidays. These are the cookies she would make with her mother as a child. "My mother was an avid baker. Growing up on a farm we would cook for ten to twelve men a day and my mom was known in the area for her pies and buns," Laurie said.
Those childhood days of making large meals and big batches of baking have come in handy. These days, her cookies are in such high-demand that Laurie calls it "mini-mass producing" — even as she says this, she is rolling out cookie dough for the busy holiday season.
Her favorite part about being involved with the Regina Farmers' Market is the customers and the long-term relationships: "I like getting to see the customers, especially the kids. They get so excited when they see my table! And the twenty-somethings too, who get so excited because they've been buying my cookies since they were a kid."
Laurie is also an enthusiastic supporter of other RFM vendors. When a new vendor or pop-up joins the market she is always quick to try their products and post about them on the Cookie Lady social media channels, giving them her "Cookie Stamp of Approval."
Find Laurie and her husband Glen at our in-person markets or order their goods for pick-up or delivery through our online store!
---