Vendor Spotlight: The Cure
---
---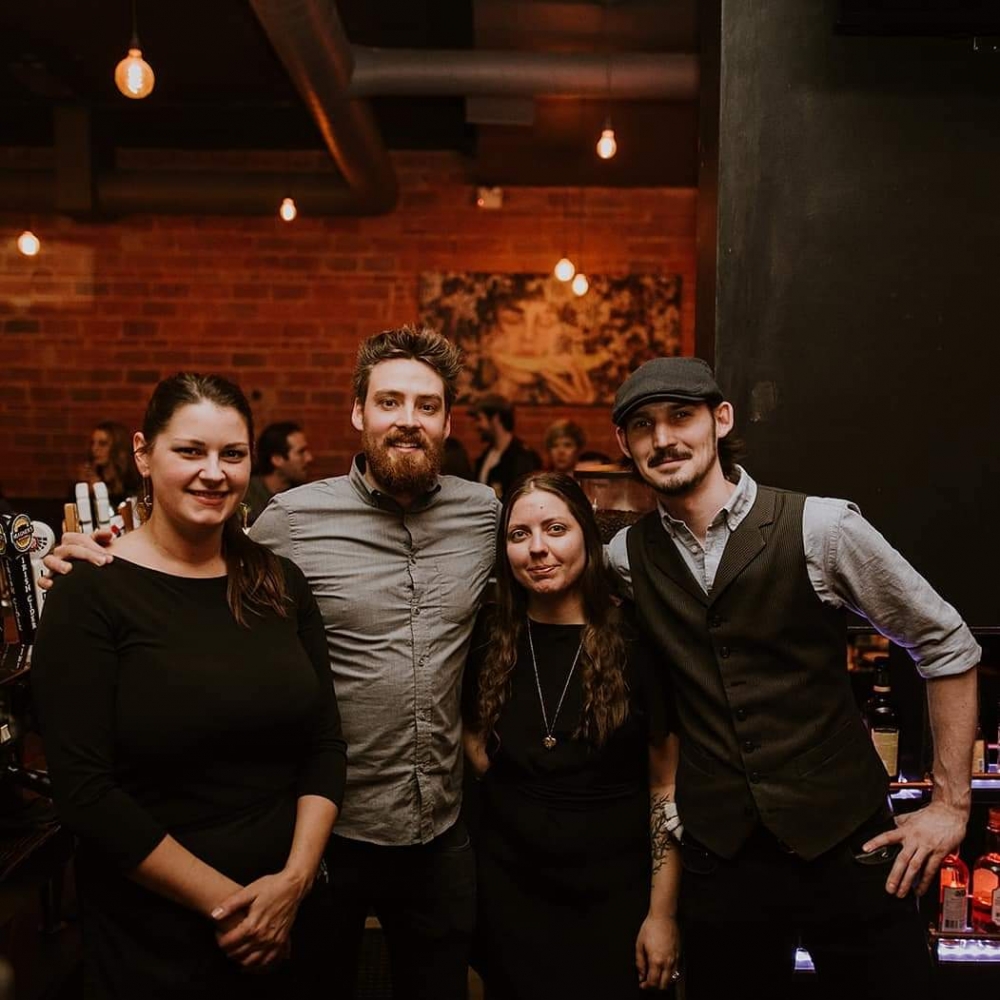 Similar to the market itself, The Cure is owned by the on-floor staff!
Kelly Cairns, Morgan Choquer, Joshua Laurier, and Jake Van Oostdam worked together at The Artful Dodger, a central Regina restaurant and music emporium. After the closure of The Artful Dodger they decided to keep their partnership alive and turn it into a new staff-owned restaurant with The Cure.
Staff-owned basically means that any time you come in there's a good chance you're served by an owner of the business!
If you're hip to post-1970s Gothic Rock, you might recognize their name. "The Cure" is in part a tribute to the English rock band, but it's also a nod to the fact that they strive to create all of their food from scratch, including curing their own meats. "We also kind of look at the place as 'the cure for all your needs,' whether it be hunger, thirst, loneliness, boredom... we have the cure!" says the team.
If you haven't been down to their 11th Avenue restaurant they offer classic Saskatchewan favorites with a twist. Homemade, fresh dishes with a healthy dose of creativity thrown in. Otherwise, they said they let their chef, Alan Heriberto Lopez Bayliss, run free with the menu!
At the market, they're the black booth with the intriguing, colourful jars. Most of the contents of those jars — everything from jams to spice rubs — were chosen because restaurant customers were asking how they could take what they ate home!
Morgan's favourite product they bring to the market is the salsa ranchera, and the top seller is their pickled onions.
Morgan says they are loving the outdoor markets so far. "It's a great way to enjoy the summer while still working. We're able to talk to so many existing and new customers and share a product that we're really proud of with the community. I, personally, live downtown and have been shopping at the market for years, so it's fun to be part of it now!"
They source as many of their ingredients from local sources as they can, mindful of decreasing their carbon footprint and supporting other local entrepreneurs. All of their market products are packaged in recyclable containers and pro-tip: they will take back empty jars if people want to return them, allowing them to sanitize and re-use!
We are so excited that they chose to bring their unique vision to the market this year!
---