Vendor Spotlight: The Good Dog
---
---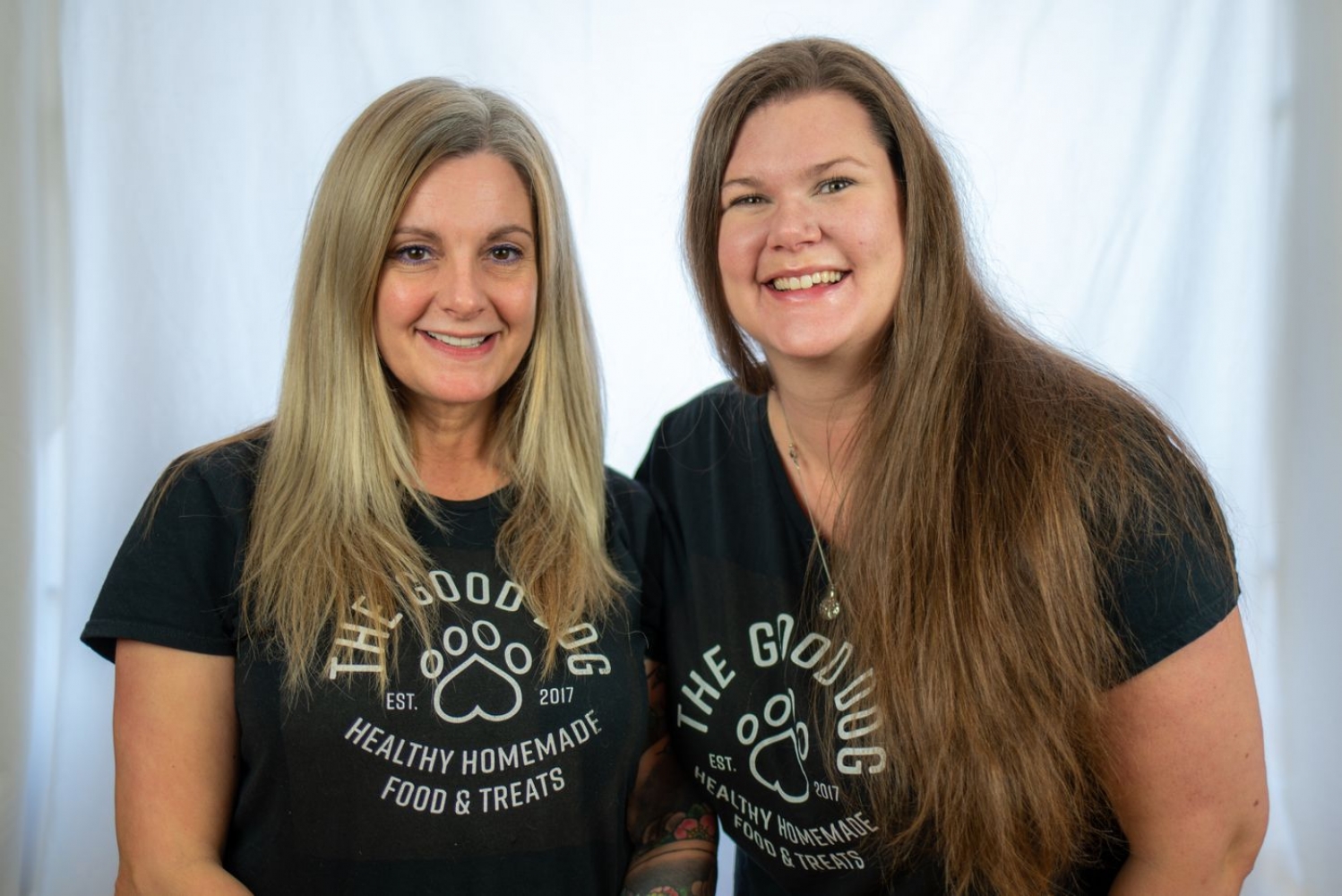 Since 2018 The Good Dog's, Robin and Jena have been watching dogs drag their owners through Regina Farmers' Market straight to their booth. You know you have a good thing when your four-legged customers are willing to throw caution to the wind to get to the source of the 'good stuff' as quickly as possible.
Robin and Jena are proud to be a Saskatchewan Made and Woman Owned business, crafting homemade and healthy gently dehydrated premium kibble, slow cooked premium soft blend dog food, and a variety of different healthy dehydrated treats for our four-legged family members. All of their ingredients are human grade, but we encourage you to leave these delicious treats for your pets to enjoy.
They use a variety of local and fresh ingredients in their products including ground beef, grass fed beef liver, fresh veggies, farm fresh eggs, organic kelp powder and organic turmeric. They have even teamed up with RFM vendor JE Ranch Inc who supplies eggs, meat for the Goat Jerky, liver for the Beef Liver Chips, and organ meat for their dog food. There are no preservatives, additives or synthetically added vitamins and minerals in their products.
It was the sad loss of both of their dogs to cancer that led Robin and Jena down the path to build The Good Dog. They knew that good health comes from the inside and from the food we use to fuel ourselves with so they did their research, took courses, and listened to the advice of holistic veterinarians, and together they came up with an incredible lineup of products. They started by sharing their products with friends and family in 2017, and quickly realized they needed and wanted to expand which brought them to the Regina Farmers' Market. And we're so glad it did!
Their love for their own dogs as well as all of yours, customer feedback and happy testimonials is what allows them to passionately keep their hearts in this business. So, let's all keep them inspired and add a few treats or try out their premium dog foods this week!
You can find The Good Dog in our online store here.
---