Vendor Spotlight: Yorkton Bakers
---
---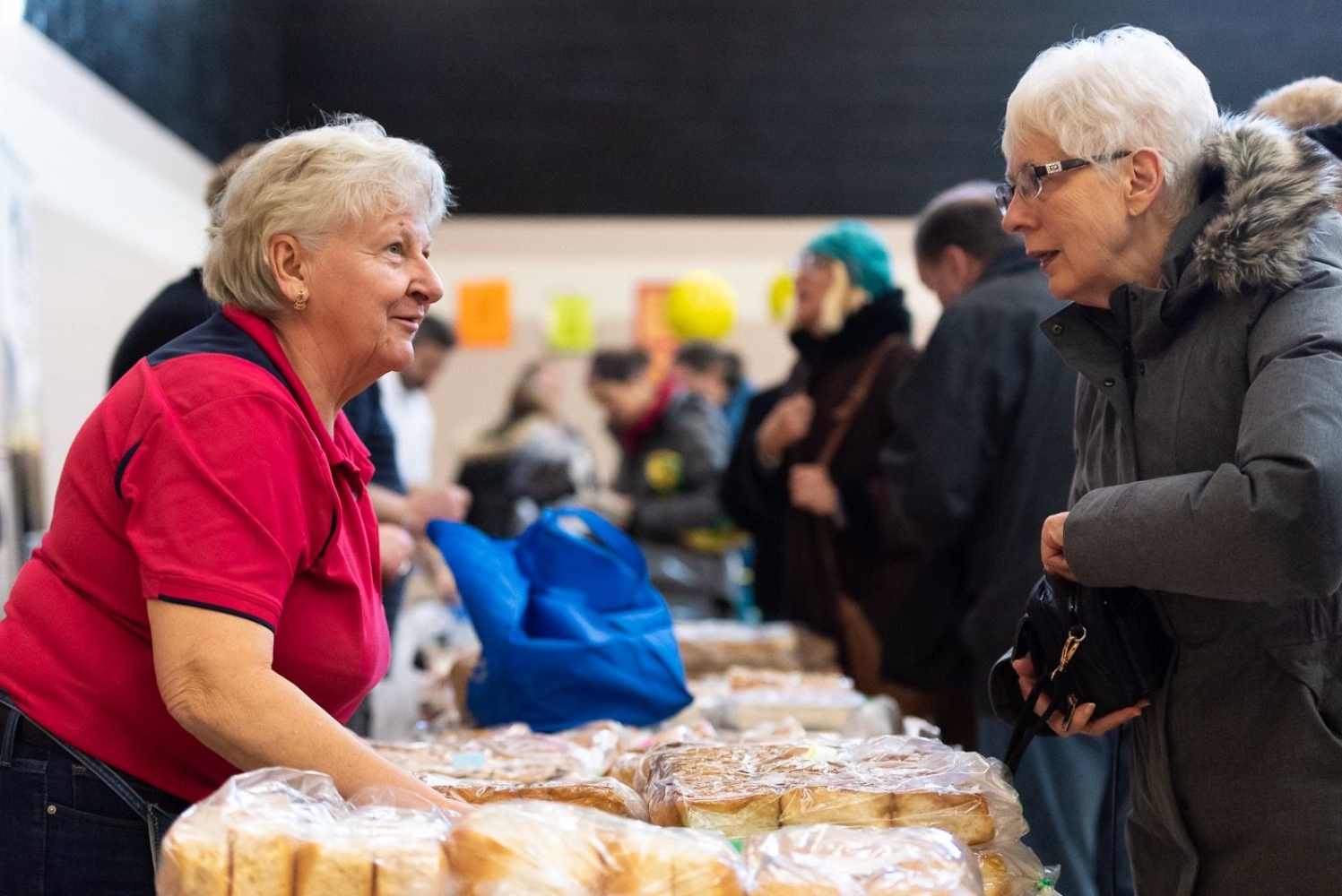 Did you know this customer favourite was actually named by the customers?
"Our customers actually chose our name for us. They just kept asking for the 'Yorkton Bakers!'" Darlene said. And they haven't stopped asking since — when Ron and Darlene aren't at the market you can guarantee we'll have customers coming up to our booth to find out when they'll be back!
They're one of our longest-term vendors, joining the market 33 years ago. "We just wanted a place to market our products and there is a big customer base here...One of the best parts is greeting our customers that support us. We almost feel like they are just our friends," Darlene said.
On the offchance that you haven't seen them at the market, Ron and Darlene are the smiling faces behind the big green tables with a huge spread of baked goods and Ukrainian dishes. Darlene and Ron make everything at the market themselves.
No Saskatchewan farmers' market would be complete without high-quality Ukrainian food and we struck gold with Ron and Darlene!
Sharing the traditional food their families passed down to them is one of Darlene's favourite parts of the market: "We like promoting the foods that are part of our Ukrainian heritage like perogies, cabbage rolls, sauerkraut and noodles." Their most popular product is their poppyseed rolls, which come from that same Eastern European tradition.
Before you ask — The Yorkton Bakers will be back at the indoor market on December 4th!
---