Vendor Spotlight: Zee-Bee Honey
---
---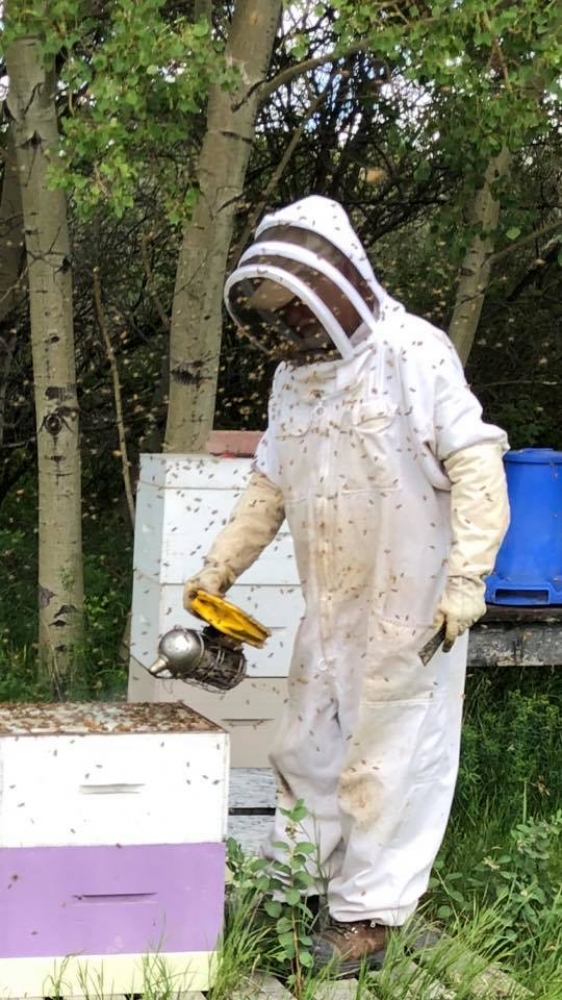 Did you know that a queen been can lay up to 2000 eggs a day? It's because of this that throughout the peak of summer a single colony can contain upwards of 80,000 bees who produce approximately 400 pounds of honey! These bees aren't running things themselves though. The team behind Zee Bee Honey pushes the hives and bundles the bees up with plenty of insulation for the winter months to help them survive the colder temperatures here in Saskatchewan. They care for the bees, contend with the numerous challenges Mother Nature pushes onto their bees, and tend to the hives throughout the warmer months as well when the bees are busiest making honey.
15 years ago Michelle of Zee-Bee Honey was visiting a family member's beehive. She was able to dig into the beehive and watch the bees busy coordinating and cooperatively working together. This sparked an interest and Zee-Bee Honey was born. It was around that same time that Zee-Bee Honey joined the Regina Farmers' Market. Michelle told us she enjoys being a part of the RFM family and sharing experiences with other hard-working vendors and great customers.
Zee-Bee Honey's online store has a variety of products from candles and reusable beeswax wraps to flavored honey and liquid honey. Michelle tells us their creamed honey is their most popular product with customers. Her personal favorite product is their Cinnamon Honey and we can see why. It's perfect on toast and in coffee and reminds us of childhood visits with our grandparents. Whether you purchase one of their popular products or try out something new from their store, you can't go wrong! You can find them in our online store here.
---