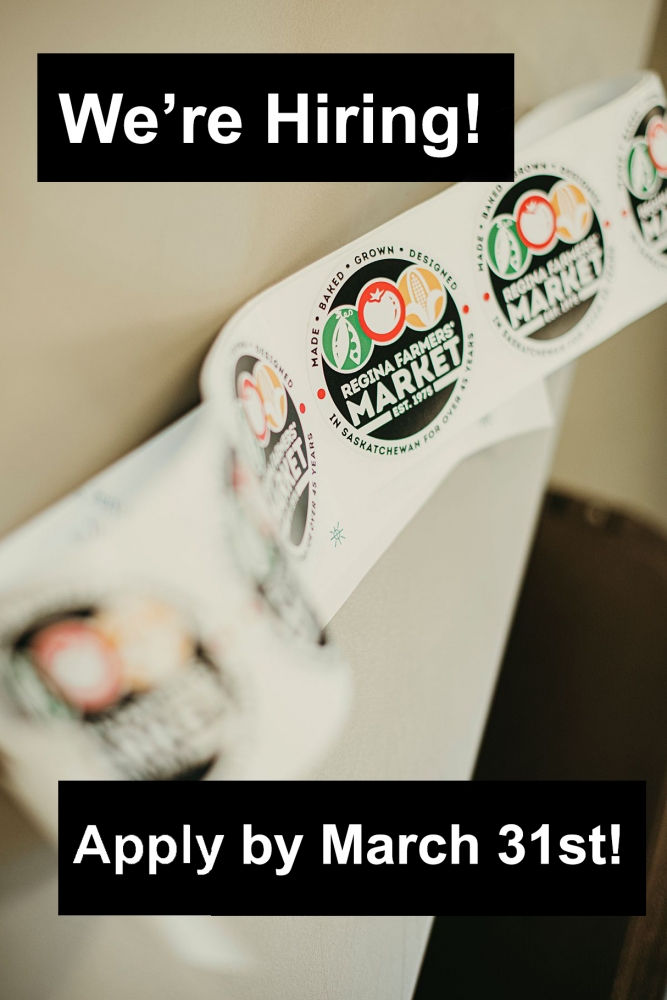 We're Hiring!
The Regina Farmers' Market Co-operative (RFM) is seeking an energetic, organized, and customer-focused Supervisor!
Does this sound like you?
Available to attend in-person farmers' markets on Wednesdays + Saturdays: 8am - 2pm
Able to engage in excellent customer service
Enjoy being outdoors for markets and working from home/ or an office space with prep-work
Able to professionally prepare e-mails, market maps, and utilize back-end of e-commerce websites
Real-Time problem solver
Able to lead and engage fellow team members
Have access to a computer and internet
Self-starter, enjoy human interactions, and friendly demeanor
Physically able to lift 50lbs and work on your feet
Have excellent communication skills
Amazing! Please read, complete, and submit to our job posting with your resume and cover letter to the Indeed job posting below.
Click Here for Link to Full Application
Applications will be accepted until March 31, 2021!
---------------------------------------------------------------------------------------------
Questions? E-mail [email protected] No phone calls please!
---