Street Beets June 5th, 2015: Partnerships, New Food Truck & Colonies In!
---
---
There really is so much happening at once! I have much to report. Pictured here is my Wednesday Plaza Market lunch. It was fresh, crunchy, tasty, and healthy. The sald is called Fattoush. It is a Middle Eastern salad made from parsley, mint, cucumber, tomato, crunchy homemade pita chips, and a olive oil with lemon dressing. I was eating it without dressing for a bit. It is bursting with goodness. I hope you give it a try.
I am pleased to tell you about a partnership we have developed with MySask411 recently. We felt it would an awesome fit for them to create some cloth bags for select vendors to hand out over the summer. The bags sport both of our logos and a city street with the saying "Search local. Find local." What better place than the Market to look for local? We decdied on a #shoplocalSK initiative. Pictured below is Market fan Ashley Martin, who got the first one when she visited my office recently. You might get one yourself if a vendor selects you! Thanks MySask411 for such a great idea and designing these useful bags! They are environmentally friendly too. Even if you don't get one, consider always bringing reuseable bags to save plastic going into landfill.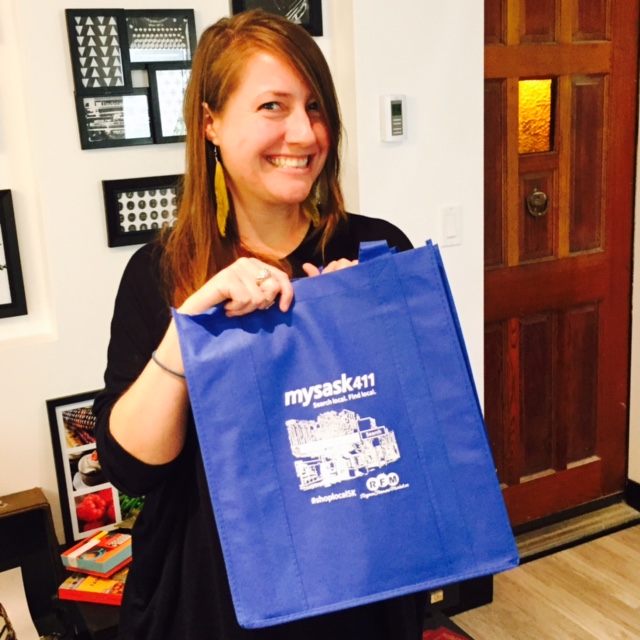 Check out our #MarketHaul Contest herethat we plan to run all summer. There will be other contests as well. Stay tuned on our social media and here on our blog for more information.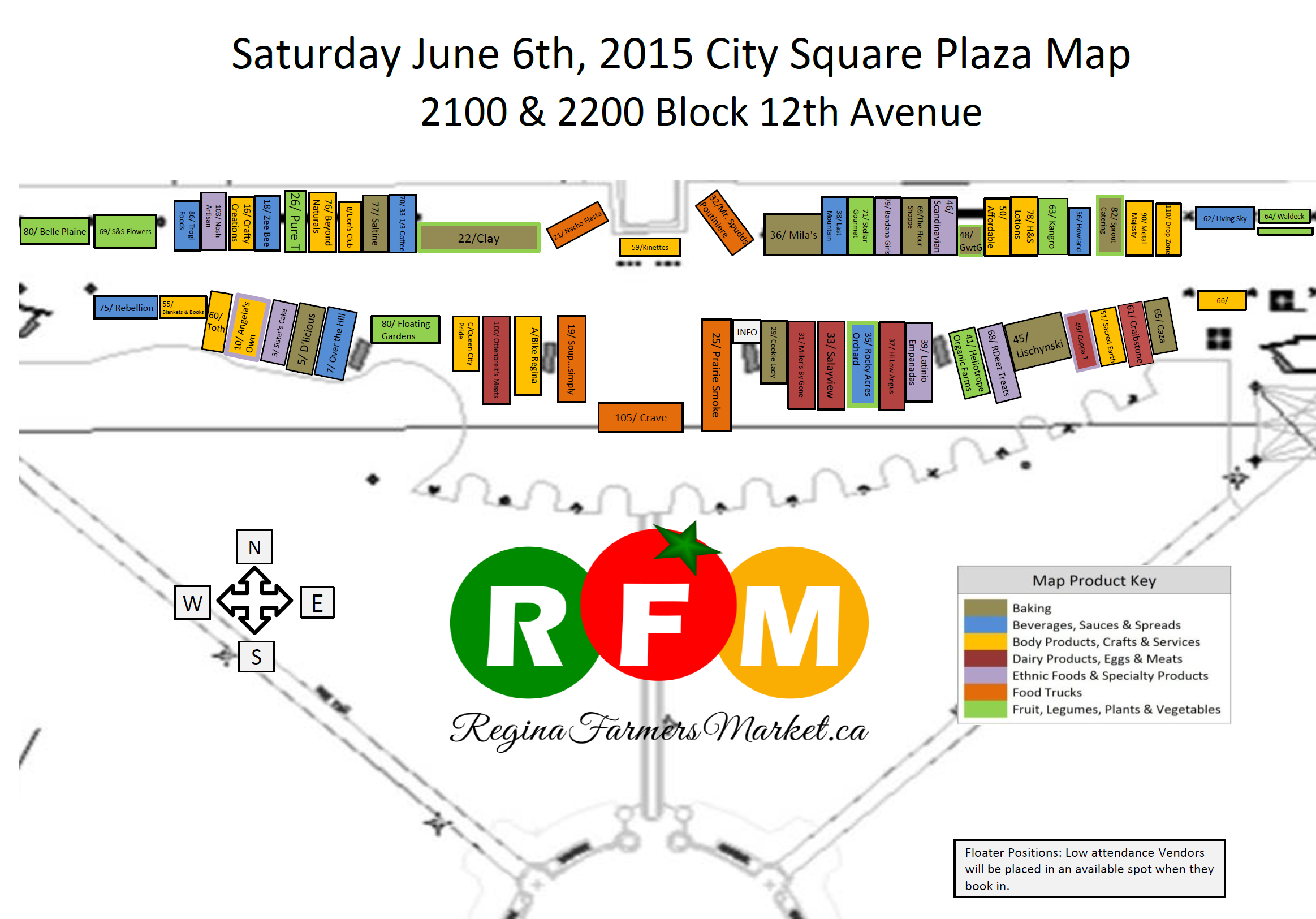 Tomorrow's Market is a doozy! Here is the map.A few points of interest: Lots of you were asking after the Yorkton Bakers last Saturday. they were back in on Wednesday and will be in tomorrow. We are very proud of our newest vendor, Crave. They will operating a food truck in what I can only call an extension of their amazing restaurant on Victoria Avenue. The level of quality applications we have been getting is unparalleled! They will serve what one person I know calls "cheffy" foods, a little more upscale and restaurant designed. If you have been missing some of Rock 'a Grill and Sassy Cafe's fare, Crave Food Truck will be a great fit for you. Please welcome Nosh Eatery, maker of "geekery" gummies in a half a dozen flavours. By geekery I mean Star Wars, Lego pieces, etc all in a gummie product made with grassfed beef gelatin. Like gummi bears but good for your joints actually! Heliotrope Organic Farms, Belle Plaine Colony, Waldeck Colony will all be in with early veggies and greens. Salayview had a busy Market and will not have as much goat cheese available, so get yours early. It's going to be good weather and a hopping Market! Come say hello to me at the RFM Info Booth. Ada
---