University of Regina Markets start Thursday, October 2nd, 2014!
---
---
We are back for our second season at the University of Regina Research and Innovation Center Atrium! We decided on an early start to provide local goods to the students and staff of the U of R was a good idea, especially as we end early for exams and winter break. It'll be great to see the students and staff we got to know last year and meet the new students too.
We have discovered that we are amongst a very few Markets that come to Universities across Canada. It's excellent work by the University of Regina Sustainability Committee that has brought local choices to our university. It is an incredibly forward thinking initiative. If you can't make it to our Saturday Downtown Indoor Markets (see more here), this is a great option. Please see below for Uni Markets times and dates.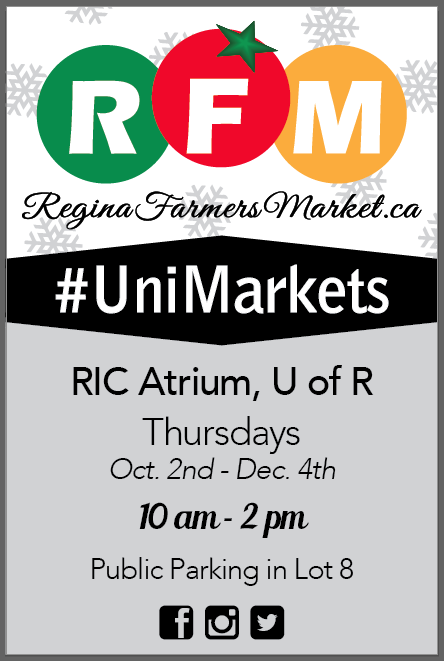 University of Regina Markets
Research & Innovation Center Atrium
Thursdays, 10am to 2pm
October 2nd to December 4th, 2014
Public Parking in Lot 8
---