Holiday Market Countdown!
---
---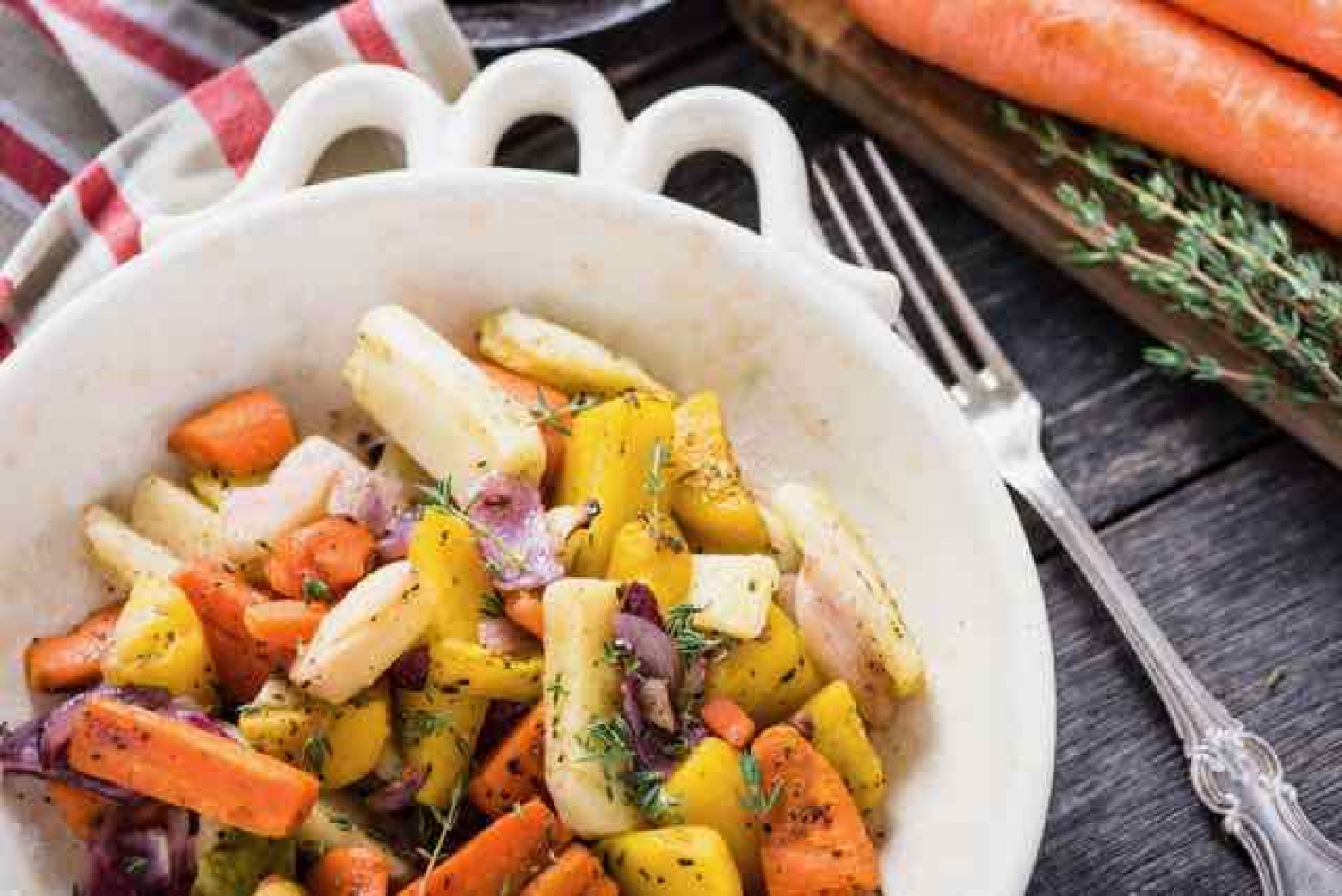 The hoildays are nearly upon us, and for the next few weeks the Regina Farmers' Market will be at our most festive! Join us at our remaining Saturday markets on December 8, 15, and 22, and at our Holiday Night Market on Thursday December 13. Find the most up to date info below, or by clicking on the specific market date!
Saturday December 8, 9am - 1pm
Thursday December 13, 5 - 9pm
Saturday December 15, 9am - 1pm
Saturday December 22, 9am - 1pm

All markets take place at Core Ritchie Neighbourhood Centre, at 445 14th Ave
Vendor attendance is subject to change. Click on the market date for specific vendor information.
What you can find at holiday farmers' markets
RFM vendors have everything you need for your holiday table and gift list!
Our veggie farmers will hook you up with fresh Sask-grown produce. Look for:
• Frontier Gardens, to stock up on root vegetables for the holidays and your winter root cellar
• Floating Gardens, to remember the warmth of summer with fresh leafy greens, tomatoes, cukes, and other SK-greenhouse grown veggies
Enjoy locally raised meat, and talk directly to your farmer to understand their farming practices and standards. Look for:
• Golden Prairie Wild Boar, with a range of delicious wild boar products
• Hi Low Angus, featuring Angus beef cuts and sausages
• JE Ranch, with beef, goat and eggs (come early!)
• Miller's By-Gone Farm, with lamb
• Peregrine Farm, with pasture-raised chicken (whole, halves, and cuts)
• Prairie Smoke & Spice, featuring house smoked meat
Stock up on other staple Sask products, including:
• Locally roasted, fairly traded coffee from 33 1/3 (plus have a hot cuppa joe while you shop!)
• Certified organic pulses, grains, and flours, from Pure T Organics
• Wild rice (plus wild rice flour, treats, and more) from Rusty's Wild Rice
• Raw, unpasteurized honey and beeswax candles from Zee Bee
• Dip mixes and Nuts & Bolts for all your holiday gatherings from Angela's Own
• Hand blended spice mixes from Clarks's Spices and Prairie Smoke & Spice
Whether you're seeking traditional or contemporary, sweet or savoury, low carb or a carb load, RFM baking delivers fresh options for all tastes. Look for:
• Traditional baking from Mila's, Lorraine's Kitchen and the Yorkton Bakers
• Indulgent sweets from D'licious Treats, Something Sweet by Fadiah, and The Cake Queen
• Low carb (and high carb!) treats that pack a punch of yum from Chubby Chick Bakery
Seeking the perfect pickle or jam? RFM vendors offer a range of homemade and artisanal preserves. Look for:
• Classic pickles and jams from Miller's By-Gone Farm, Rocky Acres Orchard, and The Scandivanian Sweethearts
• A unique twist on a classic by Sweet Tree Preserves
• Classic flavours from around the world, such as traditional kimchi from Baechu Kimchi, a range of Asian dipping sauces and marinades from Cheang's Sinofood, authentic Mexican yums from El Tropezon, and Chilean empanadas from Latino Bake Shop.
When you're looking for something nice to drink or share this holiday season, we have yummy boozy beverages for every holiday event or gift list. Ask RFM staff about our licensed area at all remaining 2018 markets! Look for:
• Award-winning gin from Black Fox Farm & Distillery
• Local beer from District Brewing Co.
• Local spirits and liqueurs from Last Mountain Distillery
• Organic fruit wines from Over the Hill Orchards
• Fruit infused honey wine (aka mead) from Prairie Bee Meadery
• Need something non-alcoholic? No problem. Opt for tasty good gut health with a Crave Kombucha, a Ecuadorian hot chocolate mix from Nosh Artisan Edibles.
Whether it's a hand knit Cowichan sweater, silky soft Alpaca fibre scarf, or a unique handcrafted piece of jewelry, RFM artisans offer countless handmade gift options. Look for:
• Expertly knitted clothing and accessories from Maxine's Handcrafted Knitting, farm-raised sheep's wool felted mitts from Miller's By-Gone Farm, soft as a baby's bottom items from Ponderosa Alpaca.
• Fun and festive sewn accessories by seamstress extraordinaire Dressed by Les. (Flok Customer Reward on Dec 8, offering a 20% discount on purchases of $10 and over!)
• One of kind pieces of jewelry from Amber Rayne Designs, Loretta's Distinctive Jewellery, and Metal Majesty
• Custom metalwork decor from Barn Cat Designs
• Handpainted artwork and accessories from Amarah Elizabeth
• Handmade soaps and body products from Sacred Earth Soaps and Miller's By-Gone Farm
• Handprinted batik fabrics by Sadza Art & Craft
• Handmade pet treats and accessories by The Good Dog and The Pupcake Bakery
Have a hard-to-shop-for someone who marches to the beat of their own drum? NO PROBLEM! possibly the MOST perfect gift for literally anyone on your gift list:
RFM Market Money: our version of a gift certificate, Market Money comes in $20 strips, and can be spent like cash at any RFM event at any RFM vendor. Market Money is available for sale at every farmers' market (cash, debit, and credit accepted), and if you're simply not able to make it to a market before Christmas, please give us a call at 306-209-1130 and we'll be happy to pop some Market Money into the mail, directly to you or to your friend!
Don't let holiday stress get you down! Brunch + Massage + Coffee = Holiday Bliss!
Feeling a little stressed as the holidays approach? Take a deep breath and:
Stop by Universal Energy Healing for a short massage at Ronda's mobile massage unit
Grab a hot coffee from the folks at 33 1/3
Take a load off and have a bite to eat... Larry's Bread Machine will be up and running, serving Market Brunch on December 8, 15, and 22!
We love Little Local Eaters!
We make your kidlets a priority by ensuring there's something fun for them to do at each and every market. And thanks to our friendly neighbourhood library next door, there are even more activities to help keep your kids happy during your farmers' market outing! Check out these festive Kids' Clubs activities:
December 8:
Reindeer Ball - exactly how it sounds! (in the Kids' Club Room)
Ugly Sweater Felt Christmas Ornaments - Now that the Christmas sweater season is officially upon us stop by at the library and make an Ugly Sweater Felt Christmas Ornament! (in the library)

December 15:
Christmas Tree Christmas tree ornaments (in the Kids' Club room)
Origami Ornaments - Learn the bit of the ancient art of origami and translate a humble piece of paper into an elegant solstice ornament through the magical science of geometry. (in the library)

December 22:
Santa Beard mask (pictured here) (in the Kids' Club room)
Birdseed Feeder Ornaments - Craft a rustic decoration for your outdoor tree which is also a tasty gift for the feathered friends who brave our Saskatchewan winters with us! (in the library)
---