Remembrance Day Farmers' Market
Nov 11, 2017
---
---
50.445944;-104.60898280000004;2065 Hamilton St., Regina, SK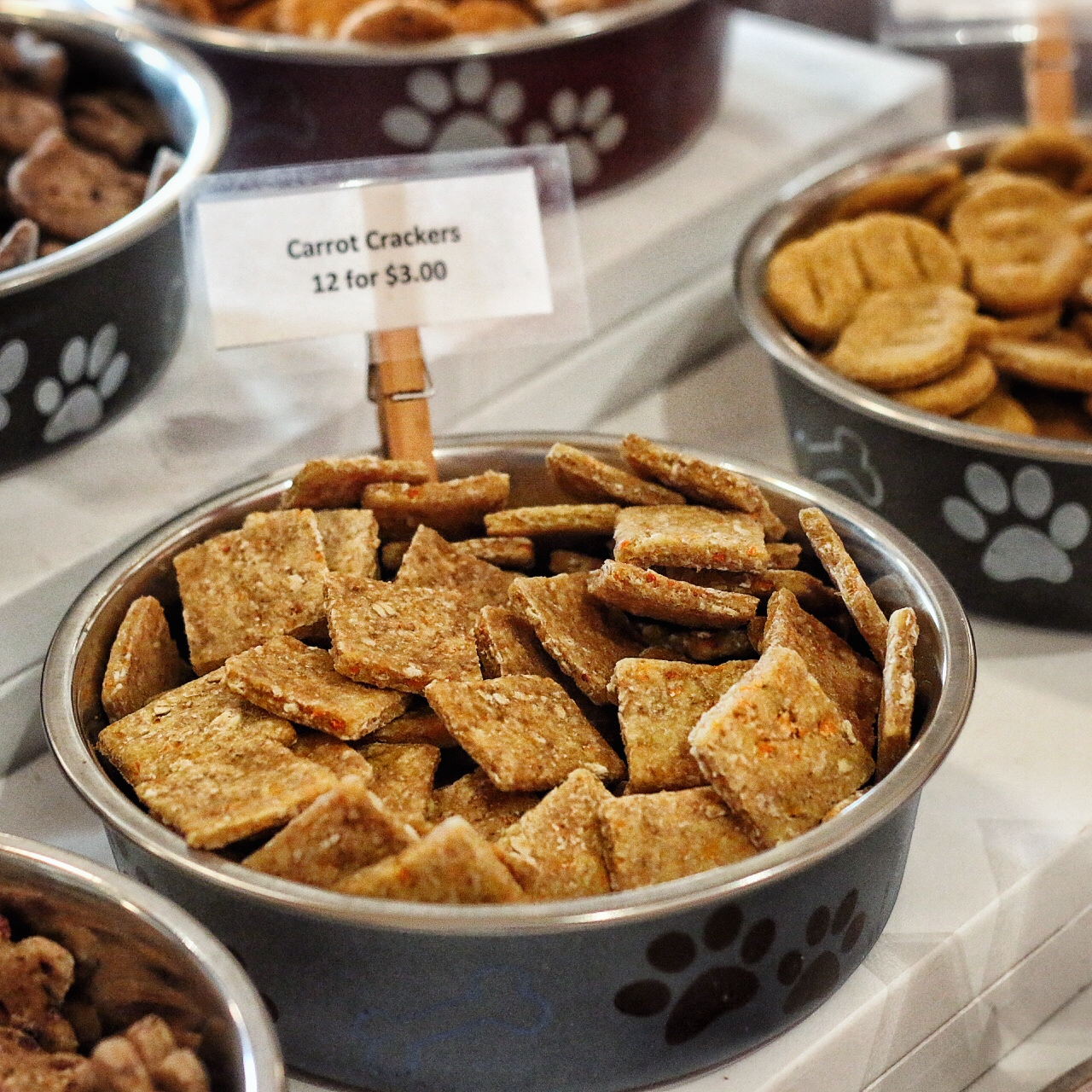 Join us this weekend for a special Remembrance Day Farmers' Market, featuring: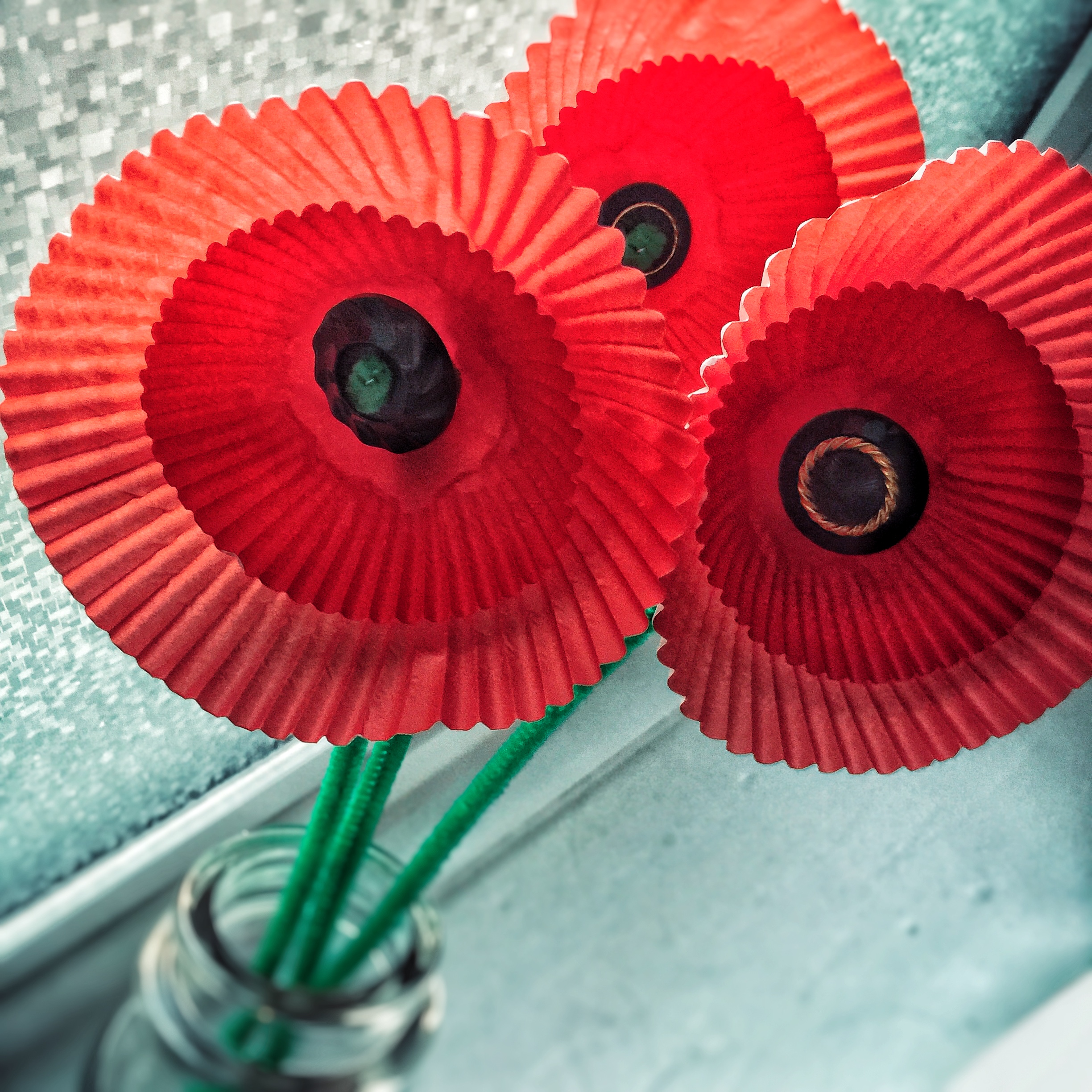 A special brunch menu including Bacon & Eggs, Waffles & Eggs, Huevos Rancheros, & more, courtesy of our friends at El Tropezon;

A moment of silence at 11 am;

A free, Remembrance Day-themed children's craft;

Over 50 of Saskatchewan's best local producers, bringing you everything from farm fresh vegetables, eggs, and meat, to handmade prepared foods and crafts!
New product alerts!
One of the many great things about RFM vendors is their boundless creativity when it comes to developing new products and pushing the boundaries on what constitutes Saskatchewan made and grown products. Here are a few new treats to look out for this weekend:
Tasty Gingersnap Bark from Mix Granola's Jan and Randy;
Bath Bombs in various scents from Jordan and Laura at Sacred Earth Soaps;
Brand new Cherry Flavoured Honey from Zehner-based Zee-Bee Honey (a collaboration between Michelle and her busy bees)!
Wine, mead, & spirits: take your pick!
The RFM is fortunate to have some of the very best Saskatchewan grown and made alcohol available! On Remembrance Day we welcome a few of these farmers-turned-alcohol makers back to the market: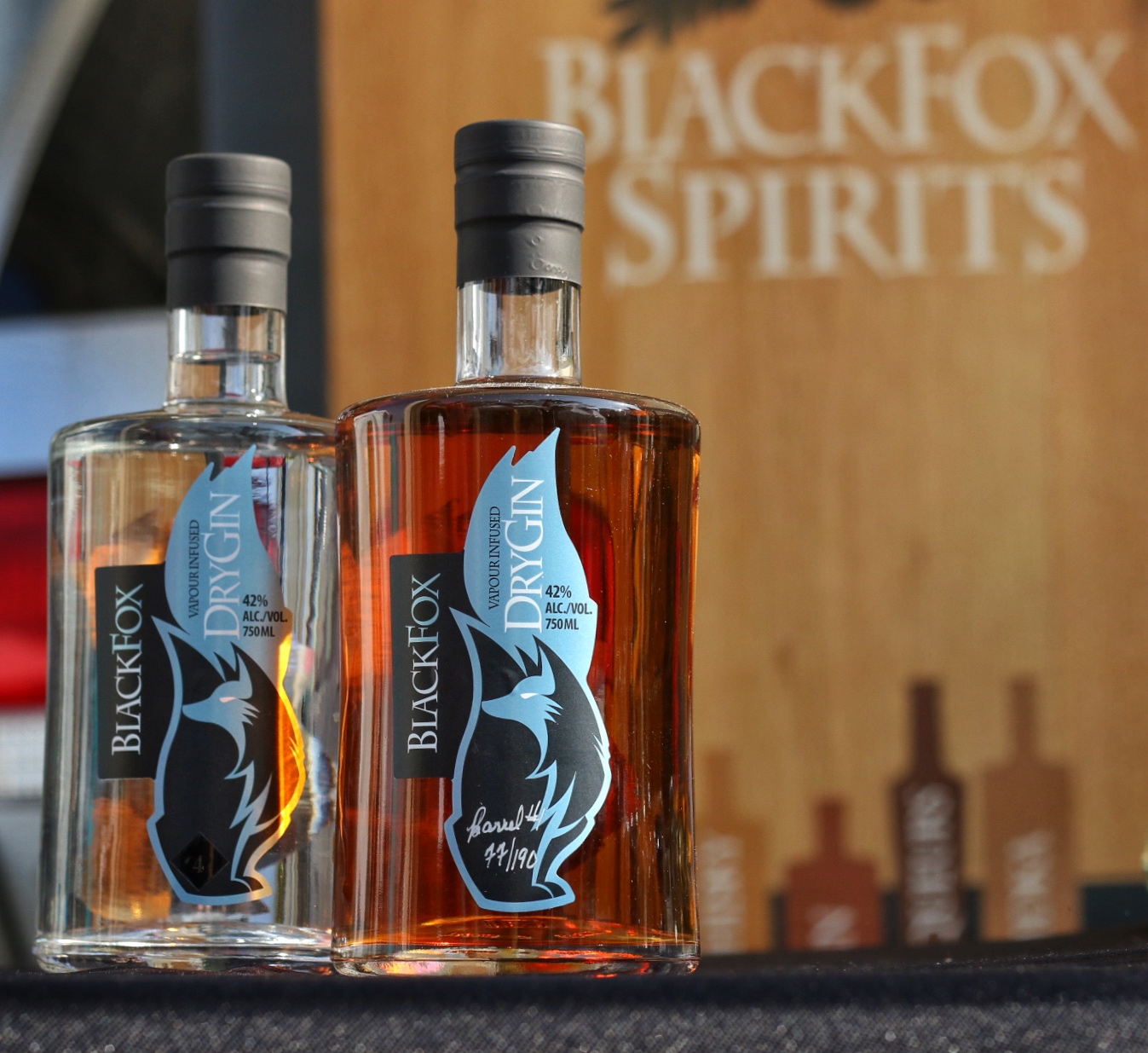 John and Barb of Black Fox Farm & Distillery are returning with their award-winning spirits and liqueurs, grown and distilled at their farm near Saskatoon (pictured here);

Perdue SK-based Living Sky Winery will return with their award-winning, SK-grown artisan wines;

Prairie Bee Meadery will also be returning this week with their variety of meads (a.k.a. honey wines) made from SK fruit and honey.
Customer Reward
Saturday's customer reward is courtesy of The PupCake Bakery (pictured above). If you've collected 20 punches on your RFM digital punch card, treat your fur baby to a free bag of treats (value $4). Just visit the folks at The PupCake Bakery or the RFM Info Booth to redeem your reward!
Not collecting punches yet? No problem! Just download the free Flok app, join the RFM's club, and use your phone to collect punches every time you make a purchase from a RFM vendor.
More Vendor Updates
Saturday marks the return of several of our other favourite vendors!
Clark's Spices – hand-blended spices
Fadiah's Sweets Shoppe – decadent baking
Hi Low Angus – Angus beef products
Lorraine's Kitchen – sweet and savoury baking
Maxine's Hand Knitting – impeccable craftsmanship (don't wait too long before ordering your holiday Cowichan sweater!)
Metal Majesty – chainmail and wire-wrapped jewelry and sculpture (FIRST INDOOR MARKET!)
Millers' By-Gone Farm – homegrown eggs, veg, preserves, soap… you name it!
Parkerview Brewing Co. – craft sodas and kombucha
Your Natural Life – bath and body products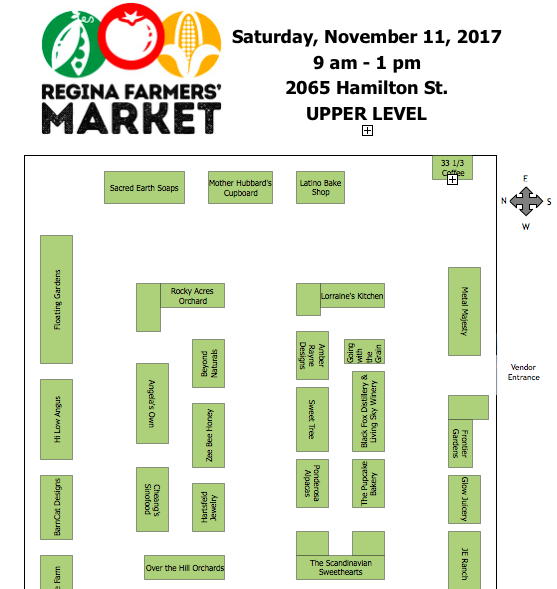 Market Map
Click here or on the map image to see tomorrow's map and the location of your favourite vendors.
Vendors Attending
(subject to change)
---