This week at the RFM (May 8 & May 11)
---
---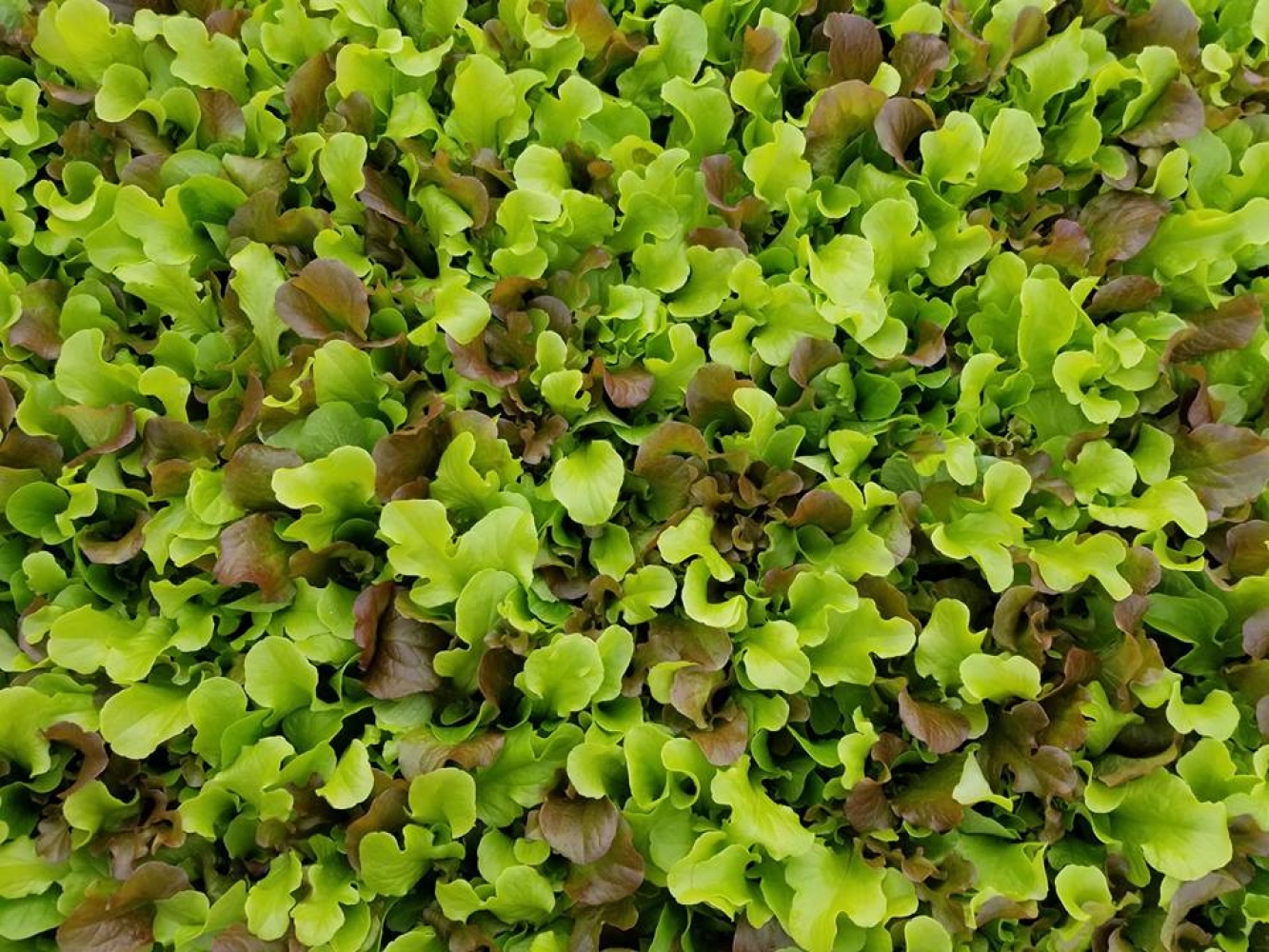 Join us at the RFM this week on Wednesday May 8 and Saturday May 11. Farmers' markets take place on City Square Plaza from 9 am to 1 pm.
Wednesday May 8
(Click here for a complete list of May 8 vendors)
This week, RFM vendors will be taking over City Square Plaza for our FIRST Wednesday farmers' market of 2019. We love Wednesday markets, which on beautiful days see hundreds (if not thousands) of Reginans pour out of downtown offices to enjoy their breaks, soak up some vitamin D, and wander through the farmers' market for a snack, lunch, or groceries.
We'll see plenty of firsts this Wednesday, including brand new vendors and returning vendors coming out for their first market of the year.
Saturday May 11 (Mother's Day Weekend!)
(Click here for a complete list of May 11 vendors)
One of our favourite markets of the year is when we celebrate Mother's Day! Spoil Mom this weekend by bringing her down to the market for lunch this Saturday, or picking up her gift from one (or more) of the many RFM vendors that whip up something special for this festive day.
(Pro Tip: Stop by Amber-Rayne Bracelets & Designs for a special Mother's Day bracelet-making event from 10 am on. Perfect for kiddos looking for a special (AND affordable) gift for Mom, bracelets are only $10! Click here for more details.)
What's In Season RIGHT NOW (And Where Can I Find It)?
Bedding plants (weather dependent): Time to start planning that garden! RFM farmers grow garden starts so that you don't have to! Starting now and over the next several weeks, look for Clay's Plant World (Saturdays & Wednesdays, pictured here), Fishley Farms (Saturdays & Wednesdays), and Miller's By-Gone Farm (Saturdays only) for all your bedding plant needs. (Pro Tip: Don't be shy to pick these expert gardeners' brains for gardening tips and tricks!)

Early, cool season crops: If you're like us and can't wait to snap up the earliest fresh veggies around, DO NOT miss Kaleidoscope Vegetable Gardens' (pictured here) return to the RFM on Saturday May 11, with fresh from the earth radishes and spinach! (Find them Saturdays in May.)

Greenhouse favourites (think cucumbers, tomatoes, eggplant, and more!) Thank goodness for greenhouses! These magical operations make it possible for us Saskatchewanians to eat fresh veggies year round. Don't miss cucumbers, lettuce and Swiss Chard from Kangro Gardens (pictured above) at their first market of the year this Wednesday May 8 (and all Wednesdays in May); and lettuce, herbs, tomatoes, cukes, and eggplant from Floating Gardens (every Wednesday and Saturday).
This week's insider tip
What do RFM vendors shop for? Find out what those in the know never miss at the RFM!
Jan of Mix Small Batch Granola can't resist: "We are always excited to see what Delores from D'licious Treats brings to the Regina Farmers' Market. She's an excellent baker - constantly experimenting to find the next best thing. And the end result is always something "d'licious"! She offers comfort food at a great value for a homemade product. Our family loves her marshmallows – we buy them for hot chocolate but they never make it that far. And her churros are a family favourite too."
Dolores of D'licious Treats (pictured here) has spent the last several months developing and testing new products in preparation for this year's outdoor market season! In addition to tried-and-true favourites, she has launched a new line of donuts. Give them a try and let us know what you think! You can find D'licious Treats at most Wednesday and Saturday markets.
New Vendor Alerts
It wouldn't be a Wednesday market without a good selection of food trucks, and this week we are over the moon to be welcoming The Bannock House (pictured here) to their first EVER Regina Farmers' Market! Pop by on Wednesday May 8 to give them a warm RFM welcome, and then find them on the Plaza most Saturdays & Wednesdays in May. For lunch, try a bannock burger or another of their bannock-forward specialities!
We're also delighted to be welcoming Canada Golden Cooking Oil to their first-ever market this Wednesday. Canada Golden, based in Moose Jaw, produces camelina oil, which has a nutty flavour and high smoke point, making it great for cooking and for use in raw preparations.
We'll be seeing Canada Golden (pictured here) every Wednesday in May, and hopefully even more often as the summer progresses! Pop by for a sample, and find some Camelina inspiration here.
First Markets Of 2019
This week, look for these RFM vendors for the first time this year!
Fishley Farms, featuring bedding plants grown by Rose, who is the RFM's only remaining founding member! She's been attending the Regina Farmers' Market since 1975!!! Find Rose most Saturdays and Wednesdays in May.

Kaleidoscope Vegetable Gardens – Adi of Kaleidoscope never disappoints: he's almost always the farmer with the earliest veggies on the Plaza. Look for him Saturdays in May with green onions and spinach!

Kangro Gardens – Kangro will bring us great greenhouse goodies on Wednesdays throughout May. Look for cucumbers, lettuce and swiss chard starting May 8.

Queen City Grill launched their food truck last year, and are returning to the RFM for their second season starting this Wednesday, May8. Grab your kebabs, falafel, and shawarma for lunch most Wednesdays and Saturday!

Regina Made Lemonade (pictured here) – sip an ice cold lemonade on the Plaza, starting May 11. Find RML most Saturdays and Wednesday (especially as it gets hot outside!).

Sweet Kingdom - fresh baking, specializing in Israeli, Argentinian, and Ukrainian. Find them most Saturdays in May.
Back In After A Break
We miss our vendors when they take a break, but jump for joy when they return! This week, find:
RFM People's Choice award winner El Tropezon Authentic Mexican Food, featuring their line of packaged products. Find them starting May 8 and then most Saturdays and Wednesdays in May. (Pro tip: If you're looking for lunch don't despair… we're expecting the return of the El Tropezon food truck in June!)

Metal Majesty, who has been busy opening up her brand new shop in Strasbourg, is finally returning to market on May 8, 15, 18, 22, and 29 with her beautiful handcrafted jewelry.

Mother Hubbard's Cupboard – we know you miss Darlene when she's away, so we're delighted to report that she'll be returning May 11 and then most Saturdays with her Ukrainian delicacies.

Over the Hill Orchards will return May8 with their fabulous organic orchard products! After that we should see them most Wednesdays and Saturdays for the rest of the year!

Sweets by Tsina - back in, special for Mother's Day on May 11, with her delicious macarons!

Waldeck Colony will be making the long trek from Swift Current with VEGGIES!
Building Community
We are pleased to welcome non-profits and community groups to the Regina Farmers' Market! This week be sure to visit:
CJTR – Regina's community radio (May 11)

Cystic Fribrosis Canada (May 11)

New Dance Horizons (May 11)

Saskatchewan Highland Gathering and Celtic Festival (May 11)
Special Programming
Celebrate Mom on Saturday May 11 with Amber-Rayne Bracelets & Designs (pictured here), who will be hosting a LIVE Mother's Day bracelet-making event on the plaza from 10 am to 1 pm! Guided by Jamie of Amber-Rayne, customers can pick from thousands of beads to make your Mom a unique, from-the-heart bracelet. Only $10 per bracelet, making it a fun, interactive and affordable way for kids of all ages (including the grownup kind) to celebrate Mom. (Don't worry... we won't tell if you want to make yourself a bracelet too!) Check out the Facebook event here.

Visit the Plaza Stage for performances by the Mosaic Multicultural Dancers. These cultural performances will help get you in the mood to celebrate our multicultural city as we gear up for Mosaic – A Festival of Cultures (May 30-June 1). Performances will take place on the Plaza Stage on May 11 and 25 (9 am-1 pm)
What Can You Expect For The Rest Of May?
Here's what's coming up this month:
Highland Gathering & Celtic Festival – On May 18, take in BOTH the farmers' market and the Highland Games in Victoria Park.

Mosaic Multicultural Dancers will return to the Plaza Stage on May 25 for some festive multicultural performances as we gear up for Mosaic!
---