Spring Indoor Farmers' Market
Mar 2, 2019
---
---
50.4434577;-104.58663239999998;445 14th Avenue, Regina, SK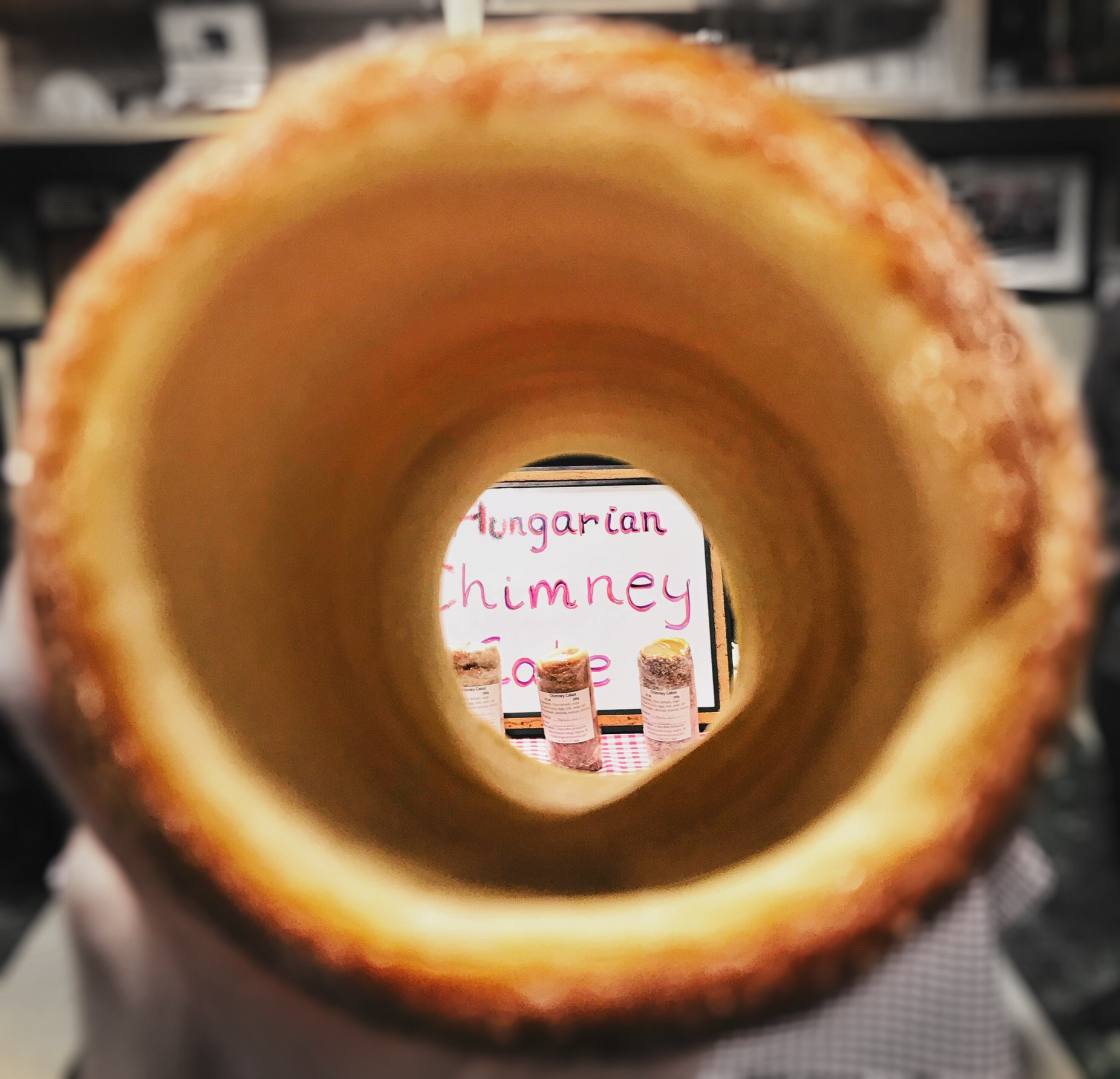 Mission accomplished: January and February farmers' markets took place for the first time since 1975!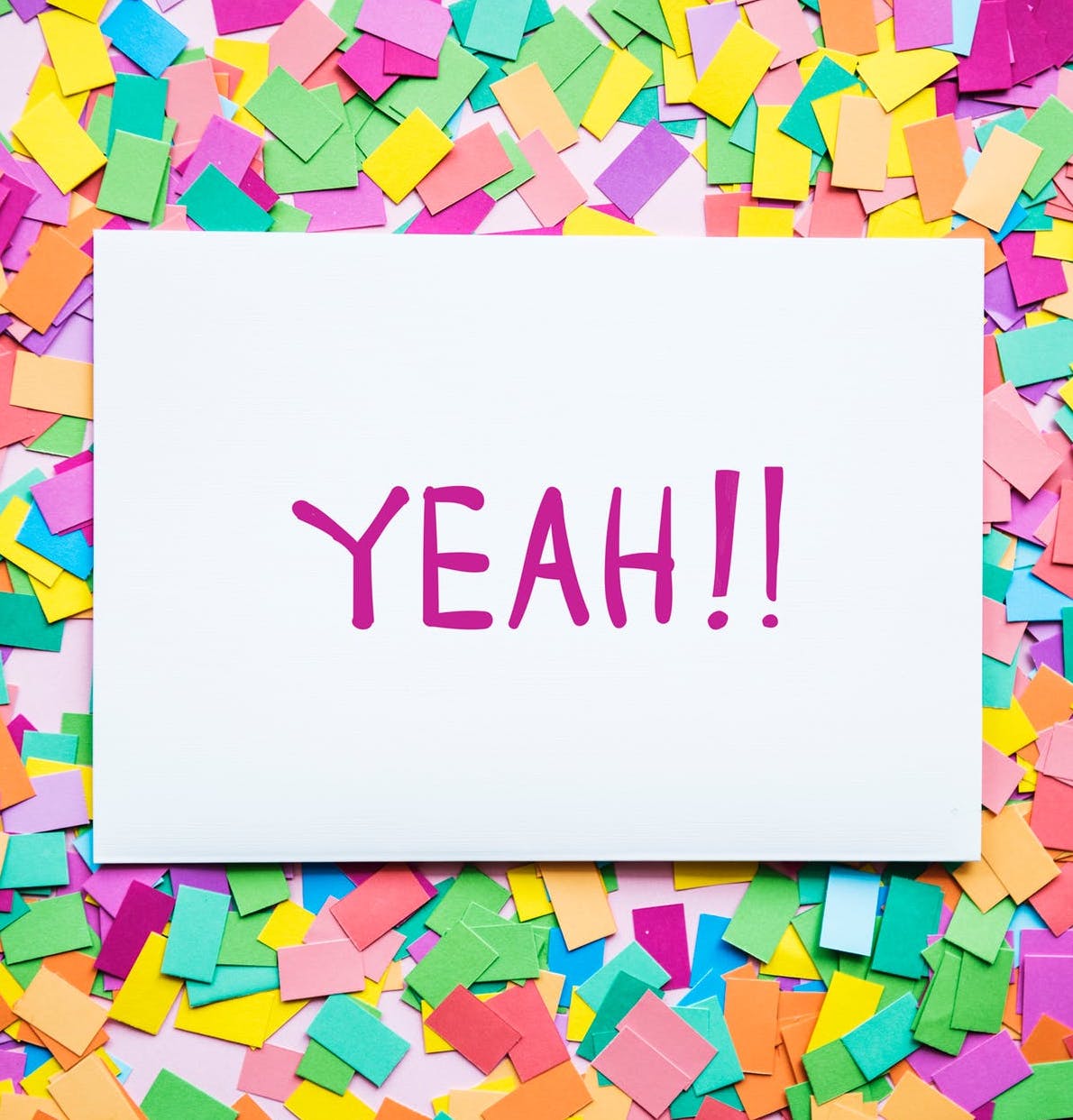 We cannot express enough gratitude to those intrepid customers that have bundled up week after week to support us in our transition to year-round markets.
Our first market of the year would have traditionally been this weekend (first Saturday in March), and instead we have an amazing seven 2019 markets under our belt.
We've put in our order for better weather for the rest of the year, so hopefully we'll have some milder market days soon. But regardless of the forecast, the calendar doesn't lie: spring is approaching, and there are only 9 more markets before we move outside to City Square Plaza!
Here's what we have in store for your this Saturday, March 2:
First markets of 2019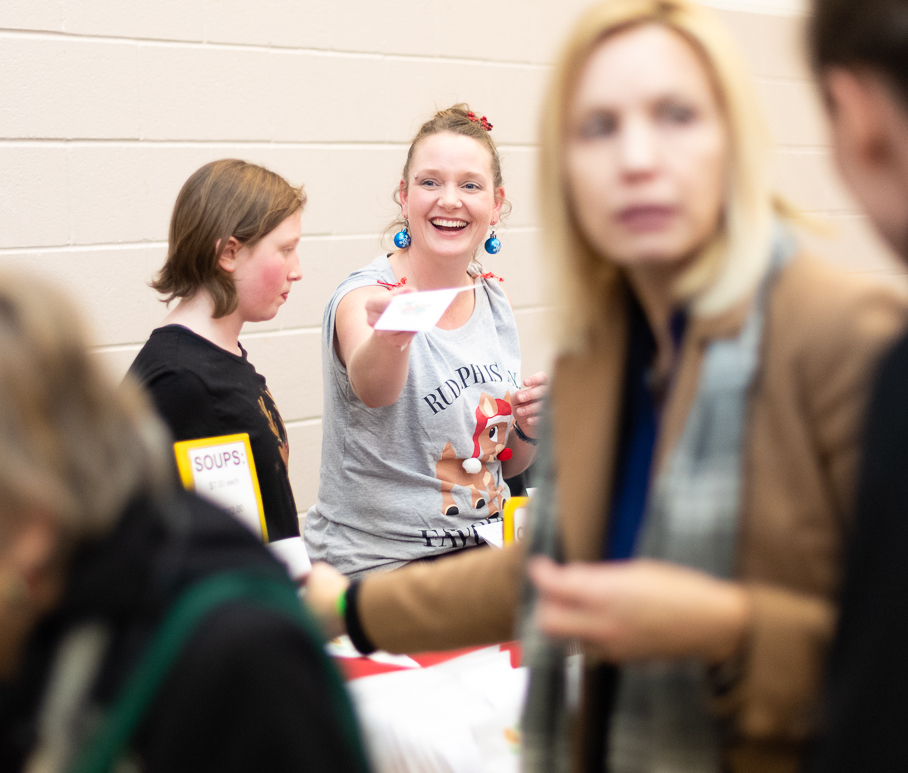 This weekend's market will have some faces you haven't seen in awhile. Be sure to pop by to visit:
Angela's Own Homestyle Originals (pictured here) - a finalist in our recent People's Choice Award for Best Vendor and a longtime RFM mainstay (she's been attending nearly 20 years!), Angela is back this weekend with her dips, mixes, and much more! You can expect to see her at every indoor market from here on in.

Chimney Cake (pictured above) - we're delighted to welcome Attila and Edina back for their second RFM season with their delectable Hugarian specialty Kurtos Kalacs (a.k.a. Chimney Cake). If you haven't tried this unique baked treat, this weekend is your chance. You can expect to see Chimney cake at most indoor markets from here on in.
...and back in after a break!
This weekend also marks the return of:
Ponderosa Alpacas - whether you'll looking for happy eggs or beautiful farm-raised and handknitted alpaca fibre items, Dorothy can help. Expet her at all indoor markets from here on in.
Special FREE "Diamond Ball" Workshop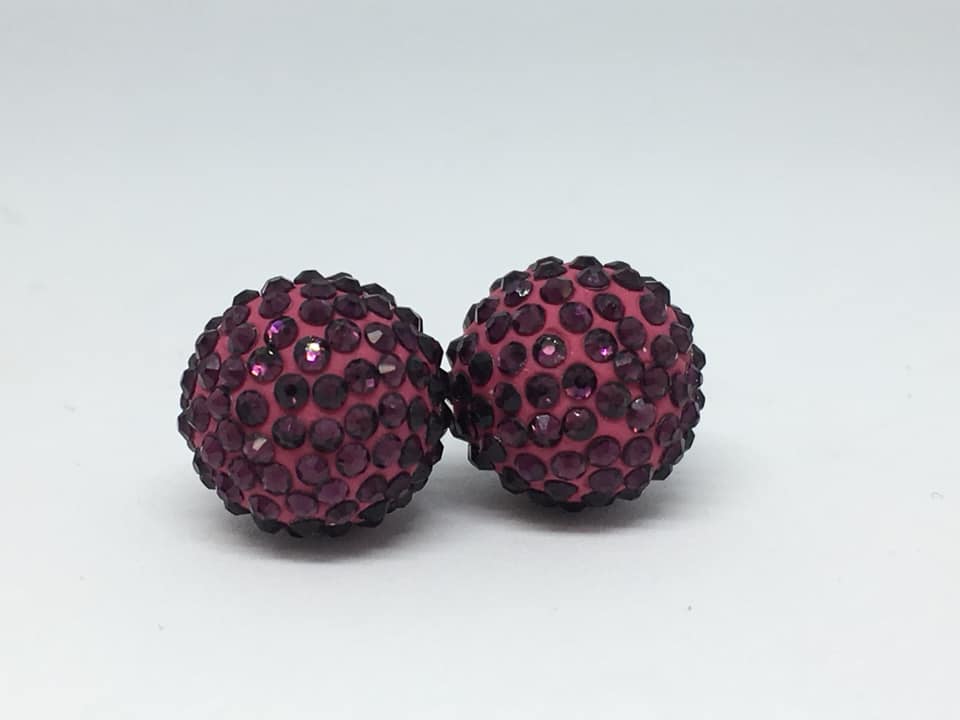 This Saturday at 11 am, Jamie of Amber-Rayne Designs will be hosting a Mini "Diamond Ball" Earring Workshop.
🌟🌟There are 5 spots being held for walk-ins, so come early if you want to guarantee your spot.🌟🌟
The cost of the workshop is FREE, however donations to Telemiracle are welcome and encouraged! Check out more information on Amber-Rayne's Facebook event page.
Vote for your favourite RFM vendors in Prairie Dog's Best of Food 2019!
Voting for Prairie Dog's Best of Food 2019 is open until April 8, and several RFM vendors are being honoured as nominees this year:
Best perogies - Baba's Food Spot
Best coffee/ coffee shop/ roaster/barista - 33 1/3 Coffee Roasters
Best bakery - Saltine Baking Co.
Best doughnuts - Happy Hi (Do Si Donuts)
Best fall supper - Over the Hill Orchards
Make sure to vote for your favourite local food here.
Market Map And Vendors Attending
Find out where your favourite vendors are located by referring to the map below (click image for PDF version). See the full list of participating vendors below the map; click on the vendor name to see their Vendor Page.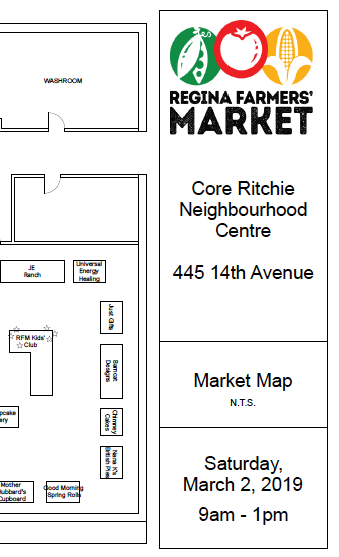 Vendors Attending
(subject to change)
---