Spring Indoor Farmers' Market
Apr 7, 2018
---
---
50.445944;-104.60898280000004;2065 Hamilton St., Regina, SK
Regina Farmers' Market News: April 21, 2018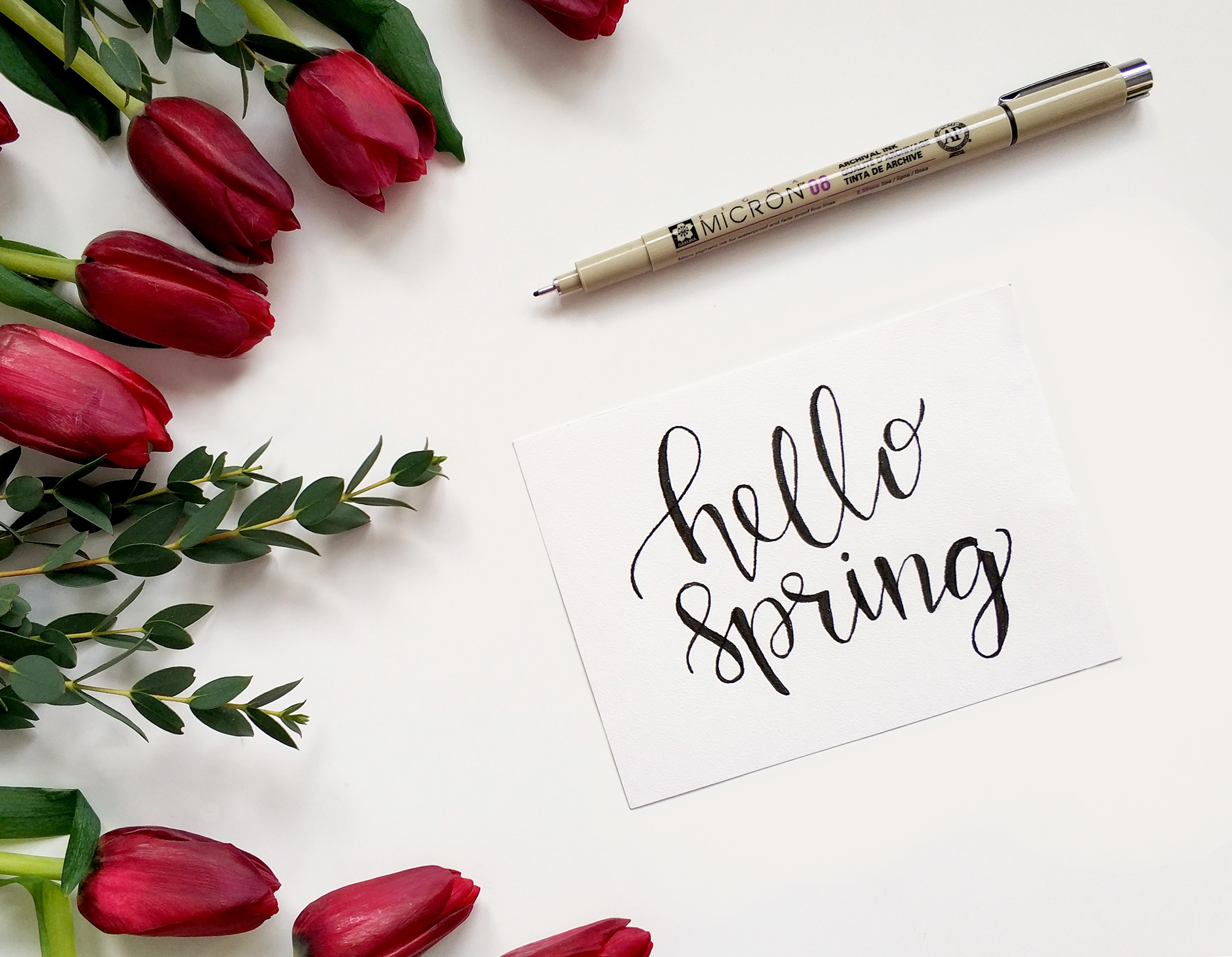 Who's back in?
-Chimney Cake *new vendor*
New Vendor: Chimney Cake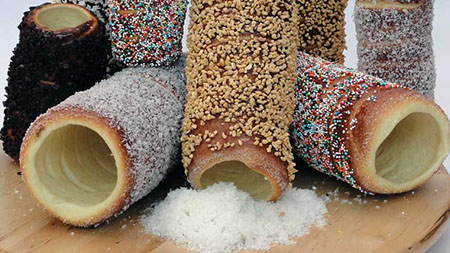 Regina, you should be very excited.
Why?
Hungarian Chimney Cake (Kurtos Kalacs) are coming to the Regina Farmers' Market tomorrow!
These cylindrical, pull-apart Hungarian pastries are SO GOOD. They are baked over hot charcoals until the sugar becomes caramelized, crispy, and irresistable. They are baked fresh and will still be warm when they arrive at the market.
It gets better! They are embellished with your choice of wonderful add-ons like coconut, chocolate, almond, walnut, or crystal sugar.
We recommend getting to the market early tomorrow as these will be popular and may sell out quickly! Find Chimney Cake on the lower level.
Flok Reward: Saskatoon Jelly OR 3 Pepper Spice Blend
The Flok Reward for Saturday, April 21 brings the sweet OR the heat. If you've accumulated 20 punches then you can redeem for either a Saskatoon Jelly or 3 Pepper Spice Blend from Rocky Acres Orchard​.
New to the Flok Customer Reward app? It's easy!
1- Download the app on your apple or android device
2-Join the "Regina Farmers' Market" club
3-Complete a transaction with any of our vendors and receive a digital "punch" on your card by scanning a QR code.
Once you have accumulated 20 "punches" you are eligible to redeem them for a reward. Hooray for free stuff!
Don't forget to stop by the RFM Information Booth and we'll give you 5 free punches just for joining!
If you need assistance getting set up we are happy to help. Find us at the RFM Information Booth at every market. Or find out more information here: https://reginafarmersmarket.ca/blogs/post/you-deserve-a-punch.
RFM Kids' Club: Strawberry Rocks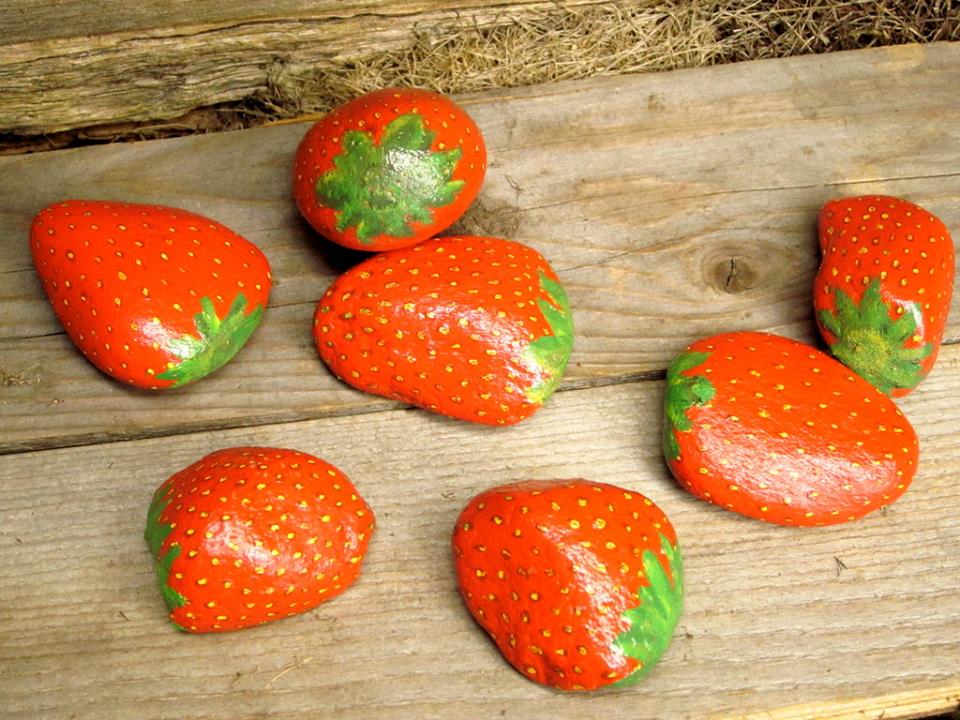 This weeks' RFM Kids' Club Craft is cute AND serves a useful purpose: painted strawberry rocks to stop birds from taking the real strawberries from your garden! Birds will be attracted to the realistically painted rocks, leaving your strawberries alone. You'll find this fun (and free) activity on the lower level from 9am-1pm.
Story-time with the Regina Public Library

📚 This Saturday, April 21, we're very excited to welcome the Regina Public Library back to the Regina Farmers' Market for our third and LAST Spring story-time session. They will be bringing stories, songs, and puppetry: fun for all ages! 📚
Catch RPL story-time at 10am, 11am, or noon. Or take in all three: they're completely free!
Brunch by El Tropezon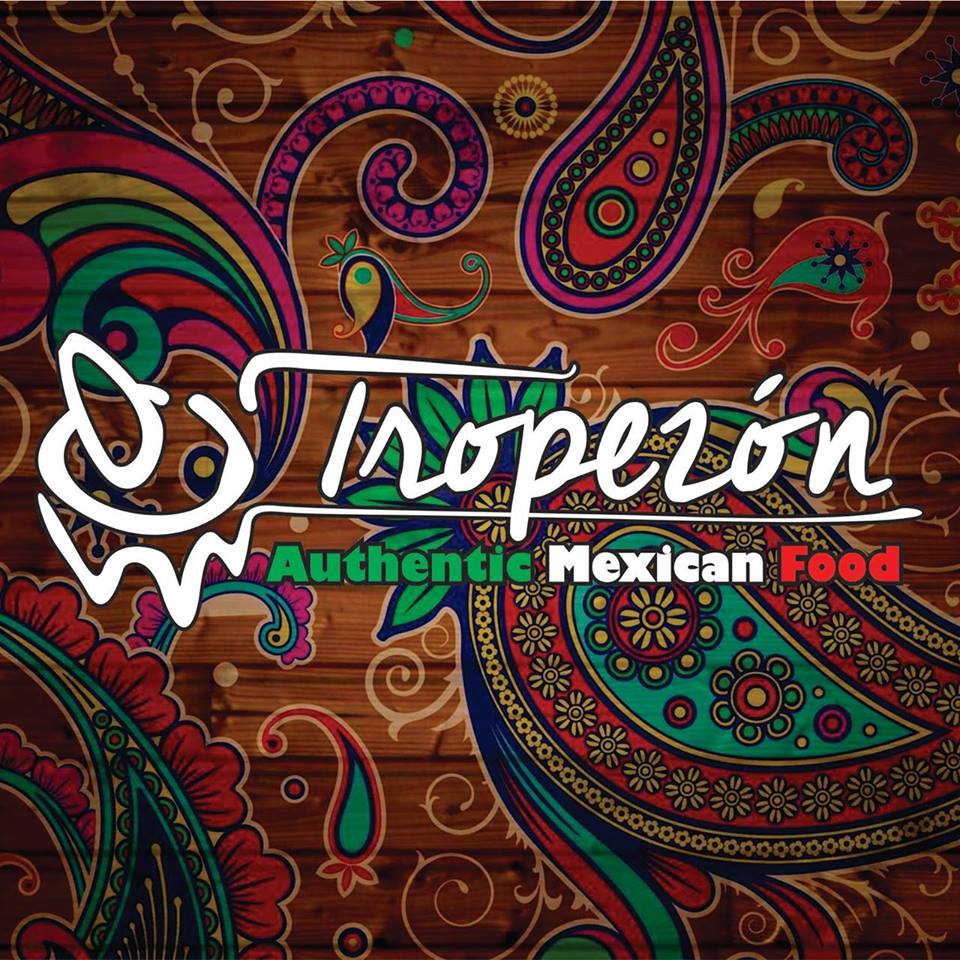 Whether you are craving authentic mexican cuisine or you prefer good 'ol Canadian brunch standards El Tropezon has got you covered. You won't be able to resist all of the wonderful aromas coming from their kitchen on the lower level!
Find out where your favourite vendors are located by referring to the map below (click image for PDF version). See the full list of participating vendors below the map; click on the vendor name to see their Vendor Page.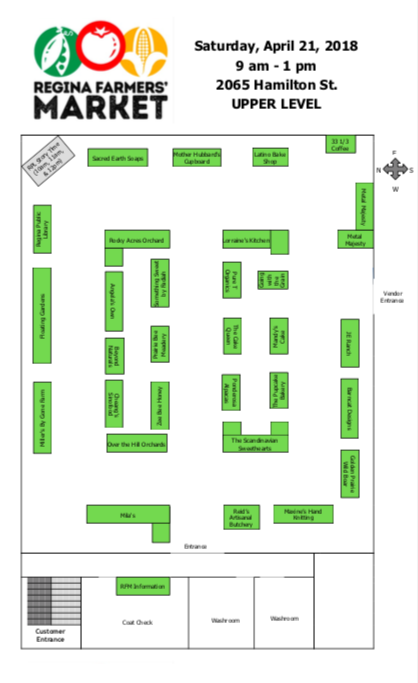 Vendors Attending
(subject to change)
---