RFM Evening Farmers' Market - One Night Only!
Jul 14, 2022
---
---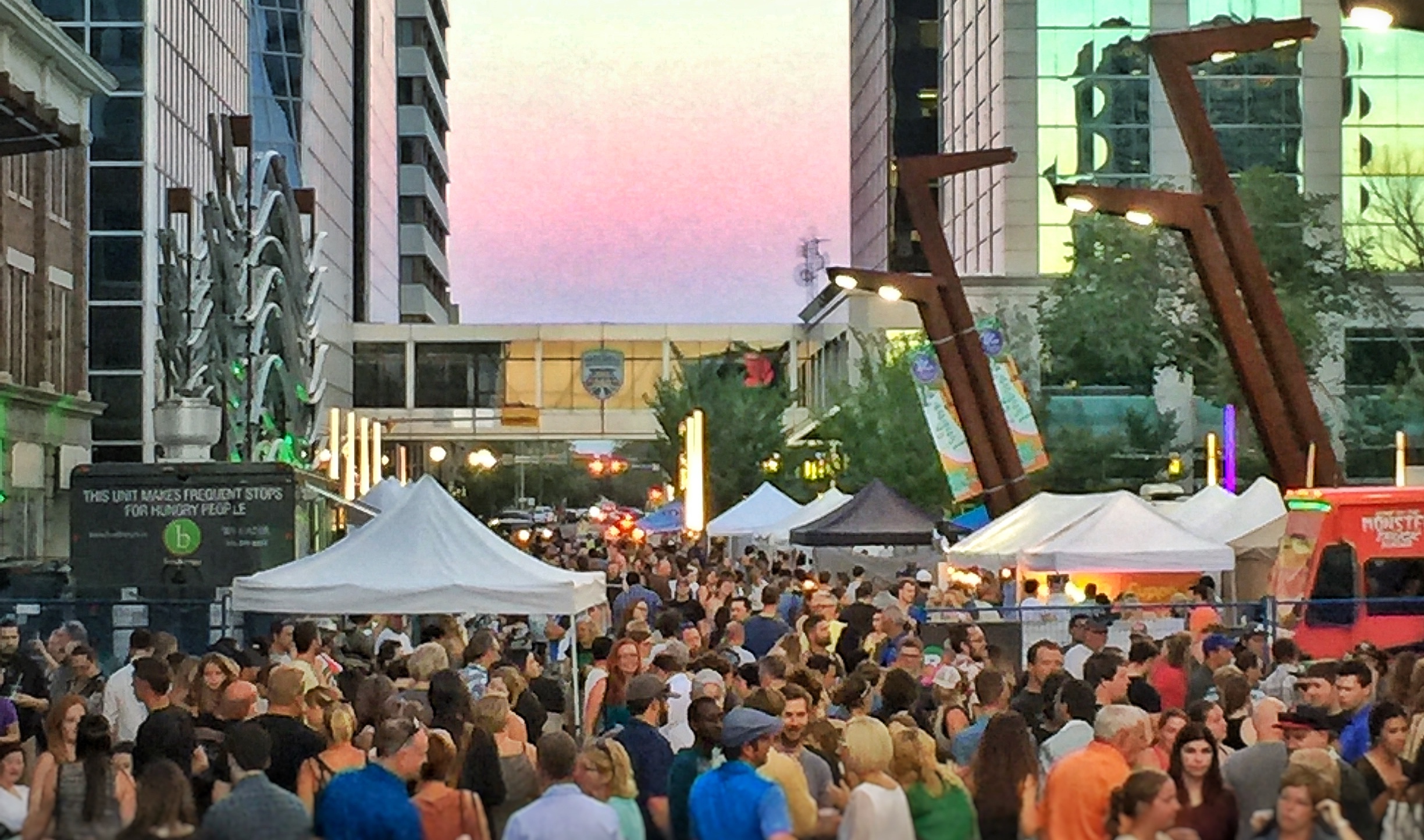 RFM Evening Farmers' Market - One Night Only!
We heard you, Regina, and so we're bringing it back! For one night only join us for an authentic farmers' market experience at City Square in downtown Regina. Expect all of the good vibes and prairie charm of our morning markets but at dusk instead of dawn.
This free event showcases over 30 local vendors with quality products that are made, baked, grown, or designed in Saskatchewan. There will be an abundance of seasonal fruit and vegetables including pails of SASKATOON BERRIES!
Help us to kick off our peak farmers' market season and show our local producers some love!
This event is part of the Feast Your Eyes: Foodie Film Festival which is presented in collaboration with the RPL Film Theatre. Presenting a full course of screenings, performances, discussions, dinners, and workshops, Feast Your Eyes will inspire palates and minds through a delicious serving of local culinary creations, and short films by local and regional filmmakers.
At 7pm there will be a performance by local Chinese Lion Dancers from the Hung Kuen Association, and a musical concert with traditional Chinese instruments by Jace Eagle Bear and Yuyue Zhu on the Plaza Stage. After the performance head over to the RPL Film Theatre to take in a screening of the films of Calgary artist Vicki Van Chau. Chau's work explores the Chinese and Vietnamese diaspora in Western Canada through the sharing of food, family, and cultural practices.
See the full menu of festival offerings at feastyoureyes.eventive.org
Questions?
Please do not hesitate to reach out via e-mail: [email protected] or call at 306-210-0103.
Market Map And Vendors Attending
Find out where your favourite vendors are located by referring to the map below (click image for PDF version). See the full list of participating vendors below the map; click on the vendor name to see their Vendor Page.
Vendors Attending
(subject to change)
---