Fall Indoor Farmers' Market - Holiday Edition!
Dec 1, 2018
---
---
50.4434577;-104.58663239999998;445 14th Avenue, Regina, SK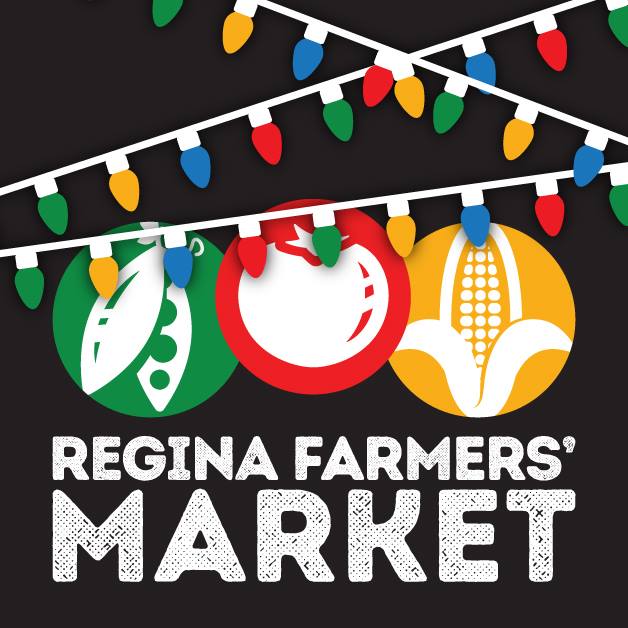 RFM News: December 1, 2018
It's official! December is upon us and it's time to get festive. There are only four more Saturday farmers' markets before Christmas (plus one more Holiday Night Market), but there are still plenty of opportunity for local food festivities.
Holiday Night Market (first of two)
Thank you to everyone who made it out to our first of two Holiday Night Markets this past Thursday night! It was a great time, and we look forward to doing it all again one more time on Thursday December 13, from 5 to 9 pm, at the Core Ritchie Neighbourhood Centre!
Find all the Holiday Night Market details you need to know here!
What to Expect at December Farmers' Markets?
Everything ramps up in December! Tomorrow you'll see many vendors you haven't seen in a while, including:
Amarah Elizabeth, with her colourful original artworks, prints, and hand-painted items

D'licious Treats (pictured here) with their tempting baking and sweets

Mother Hubbard's Cupboard, with her Ukrainian delicacies

Nosh Artisan Edibles, with their decadent hot chocolate mixes: Wild Ecuadorian Heirloom Dark Chocolate or Creme Brûlee

Rusty's Wild Rice with... wild rice!

Stellar Gourmet Mushrooms, with Oyster, Shitaake, and Lion's Mane mushrooms

The Cookie Lady, with her bright and festive cookies, pies, and more!

The Garlic Garden... for the last time in 2018

Yorkton Bakers, with all the yummy traditional treats
In addition to more and more vendors until Christmas, we have a special treat at the next several markets! At each of the final four markets of 2018, there will be a licensed area where our craft alcohol vendors will be offering FREE samples of their products. [Please note: minors ARE permitted in the licensed area, provided they are accompanied with a parent, guardian, or spouse 19 or over.] Look for the following alcohol vendors tomorrow:
Black Fox Farm & Distillery

Last Mountain Distillery

Over the Hills Orchards & Winery

Prairie Bee Meadery
Happy Chickens Return to Market!
We don't often welcome new vendors at this time of year... but when it comes to pasture-raised Saskatchewan chicken, we HAVE to make an exception!
Starting tomorrow and until the end of this year, we are over the moon to welcome Jeff of Peregrine Farm. Jeff will be offering whole, halves, and cuts of chickens at the remaining 2018 markets. Be sure to visit Jeff in the Core Ritchie gym tomorrow, and learn more about his products and farming practices! You can also visit his website: peregrinefarm.ca
Market Brunch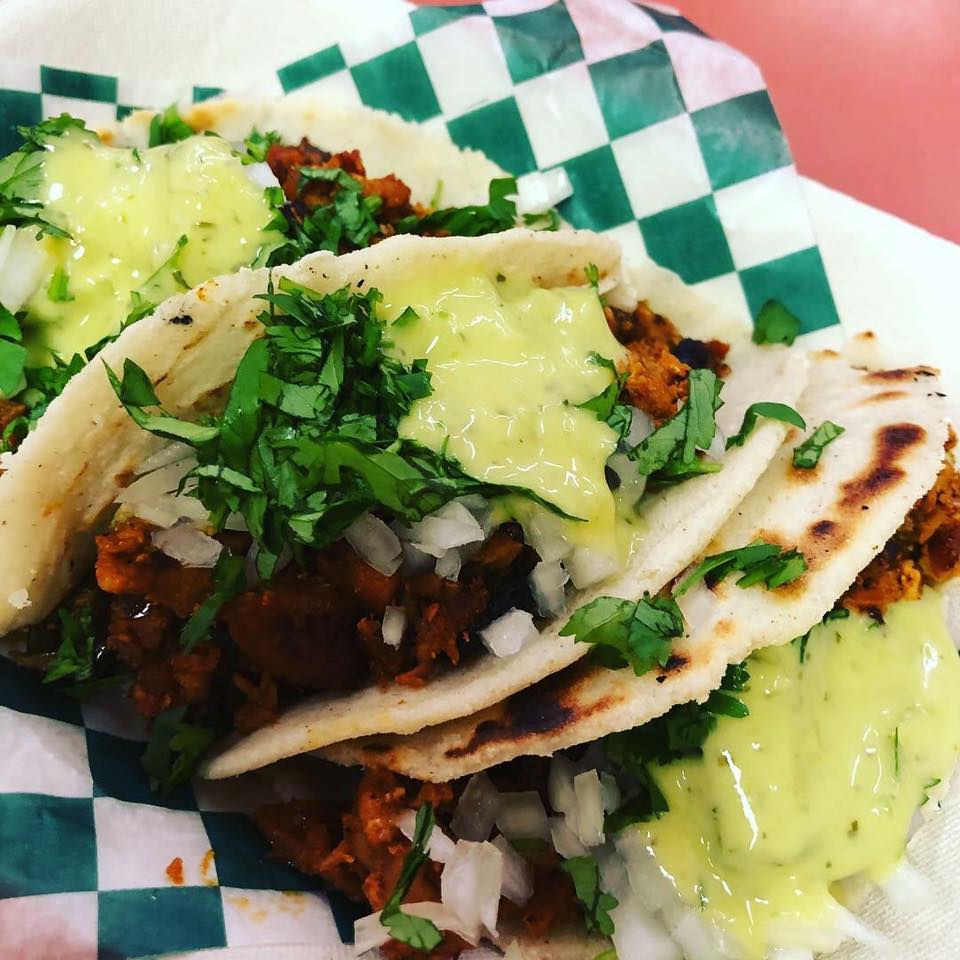 Expect a delicious, authentic Mexican brunch from our friends at El Tropezon at tomorrow's market. Brunch is served from 9am to 1pm, and will feature:
Chilaquiles

Pastor tacos
Roberto and Valeria will also be stocked with their frozen products, including:
Tamales

Salsas

Pastor... and more!
(And if you're really lucky, you might even catch a glimpse of their adodable baby!)
Customer Reward
For customers collecting Flok punches (if you aren't yet, swing by the RFM Info booth to get signed up!), tomorrow's reward is 10% off items made from jeweler extraordinaire Jen of Metal Majesty. (Some items excluded)
Market Map And Vendors Attending
Find out where your favourite vendors are located by referring to the map below (click image for PDF version). See the full list of participating vendors below the map; click on the vendor name to see their Vendor Page.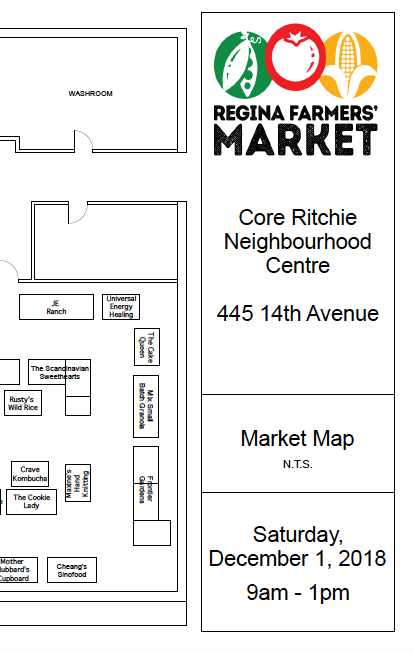 Vendors Attending
(subject to change)
---