Outdoor Farmers' Market
Sep 8, 2018
---
---
50.4490663;-104.61272480000002;2220 12 Ave, Regina SK
RFM News: September 8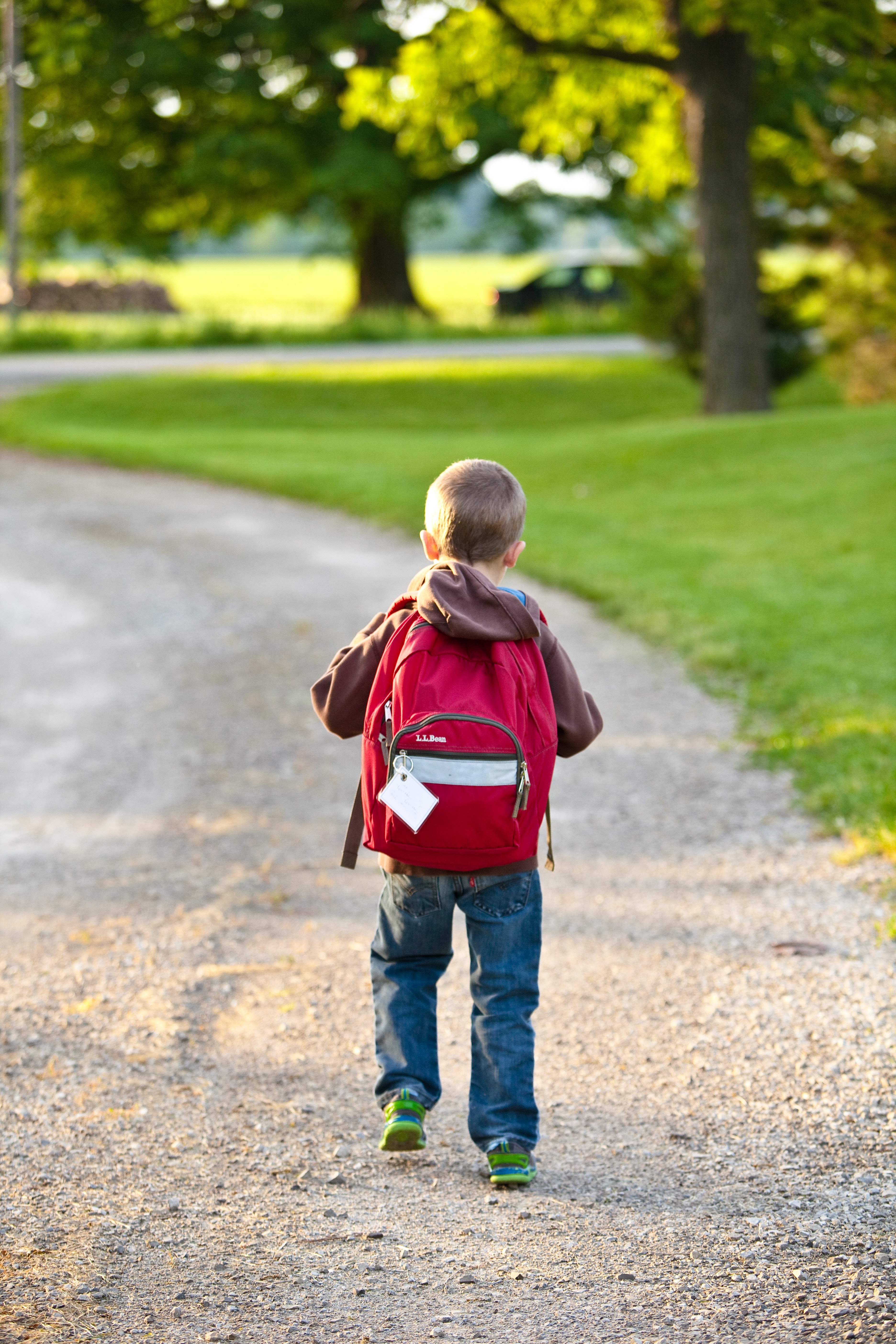 We've noticed that there are some sure signs popping up that indicate autumn is on the way: the leaves are starting to change colour, the mornings are feeling a little chilly, and we're starting to see things like winter squash and pumpkins at the market. With kids heading back to school you may be looking for ideas to add some healthy local goodness to your lunch box. We're here to help; find some handy ideas below!
1- Freshly baked pitas and hummus from Armenian Food
2- Fresh raw vegetables with a dip from Angela's Own Homestyle Originals (Vegetables available from Belle Plaine Gardens, Lincoln Gardens, Heliotrope Organic Farm, Floating Gardens, Kaleidoscope Vegetable Farm, Southland Colony, Rocky Acres Orchard, Spring Creek, and Waldeck Farming Co.)
3-Goat stix or beef jerky from JE Ranch
4-Empanadas from Latino Bake Shop
5- Sliced chicken breast from Original Family Farm
6-Fruit spread from Over the Hill Orchards on bread from Going with the Grain

7-Mini "meatloaves" made with lentils from Pure T Organics
8-Watermelon cubes (several vendors carry locally grown melons!)
9-Meat or mushroom filled pastry from Sweet Kingdom
10-Lefse with butter and a sprinkle of brown sugar from The Scandinavian Sweethearts
11-Egg salad with farm fresh eggs from Miller's By-Gone Farm
Ottenbreit Meats: Sausage Sale and Flok Reward
😥The sad news: Ottenbreits Meats is having their final market of the season tomorrow.
🙂The happy news: They're having a sale! Mix and match any 2 sausages (including Grayson sausage) for only $20 while supplies last. This is an incredible value so make sure to stop by their booth before they're gone until next year.
😀The even happier news: They're also going to provide the #Flok reward at tomorrow's market! If you're ready to redeem your punches head to their booth to pick up a free roll of ham sausage or salami.
Interested in joining the Flok? All it takes is 20 punches to get a reward like the one mentioned above. Find out more by visiting the RFM Information Booth at any market or visiting our website here: https://bit.ly/2KAjoUm
✔️ Gluten-free waffles
✔️ Hungarian chimney cakes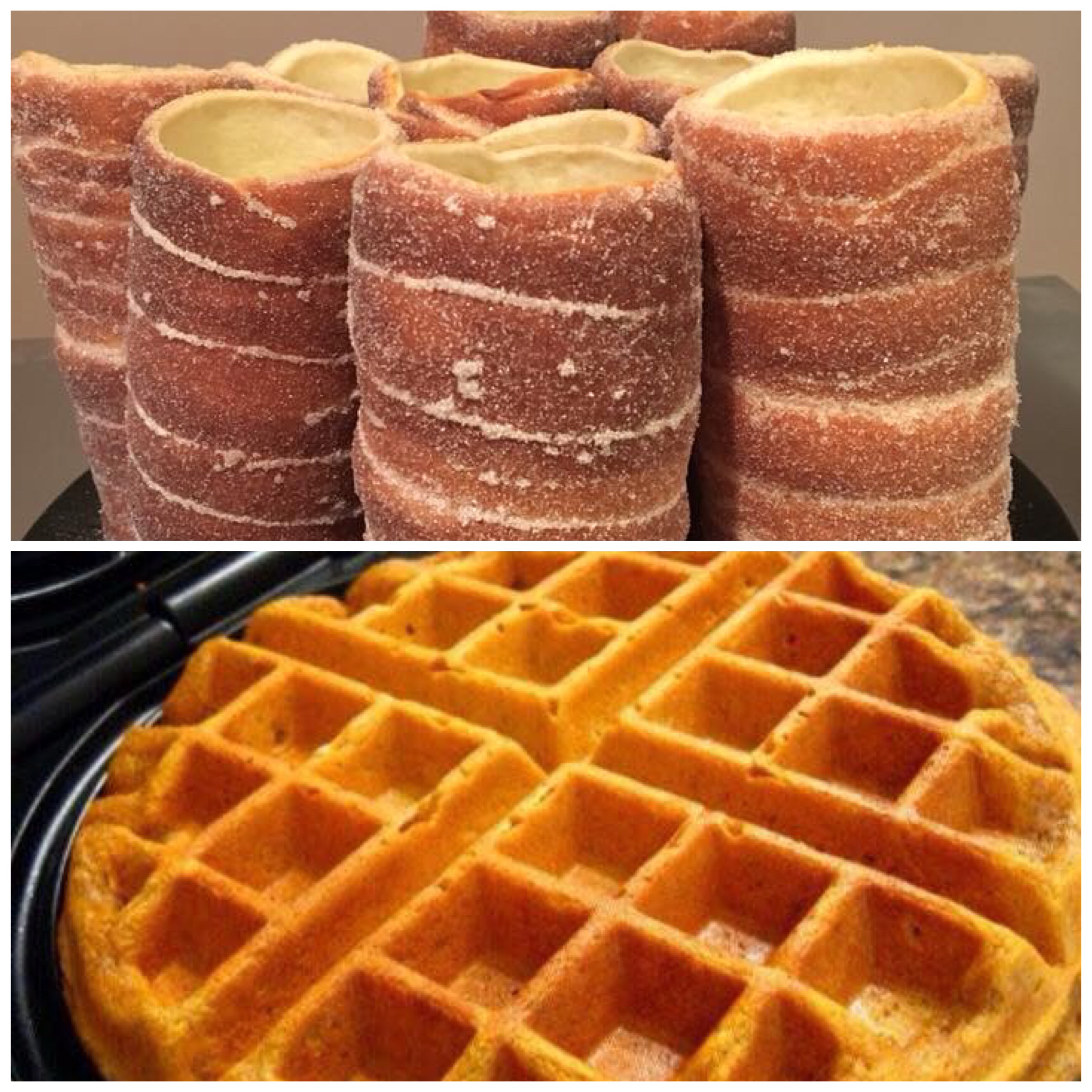 🤤Hot, fresh, and prepared on site before your eyes!🤤
Blue Rose Gluten-Free Baking and Chimney Cake are two of our most favourite vendors and they're bringing their best to the market tomorrow. Plan to have breakfast on City Square Plaza!
Author's note: Blue Rose takes all of the necessary precautions with their baking to ensure that it is safe for folks who cannot eat gluten. They only mingle with other types of baking in cyberspace; like in this picture we've posted!
Market Map And Vendors Attending
Find out where your favourite vendors are located by referring to the map below (click image for PDF version). See the full list of participating vendors below the map; click on the vendor name to see their Vendor Page.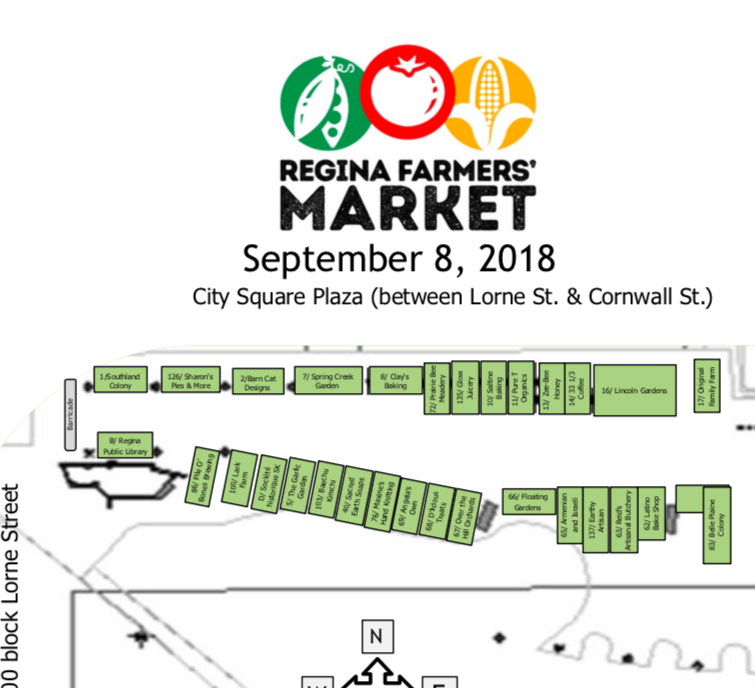 Vendors Attending
(subject to change)
---