Outdoor Farmers' Market
Sep 1, 2018
---
---
50.4490663;-104.61272480000002;2220 12 Ave, Regina SK
RFM News: September 1
Whew! This was a busy week for us and for our vendors. Not only did we end August on a high note with our last Market Under the Stars, but we're also gearing up for our last summer hurrah: Labour Day weekend! We'll be back at City Square Plaza on Saturday with all your favourite Saskatchewan-made products & our usual stellar vendors.
Now, just because we're saying hello to September does not mean we're saying goodbye to outdoor markets – in fact, we'll be outdoors every Wednesday and Saturday until October 6, whatever the weather may be.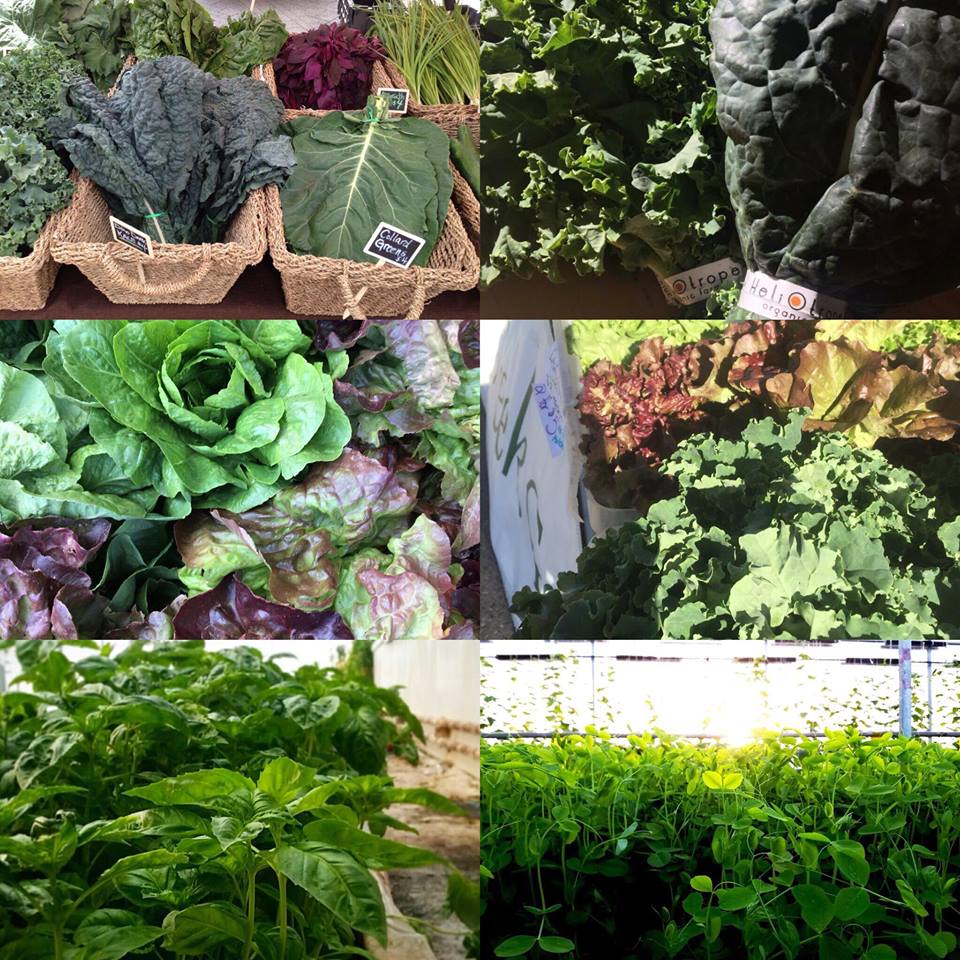 Green is the colour; market is the game....that's how it goes, right? 😁
We'll have greens and all your other long weekend/game day staples tomorrow at City Square Plaza. Wear your green, buy some greens, and cheer on the Saskatchewan Roughriders in the Labour Day Classic!
We're expanding! (Sort of)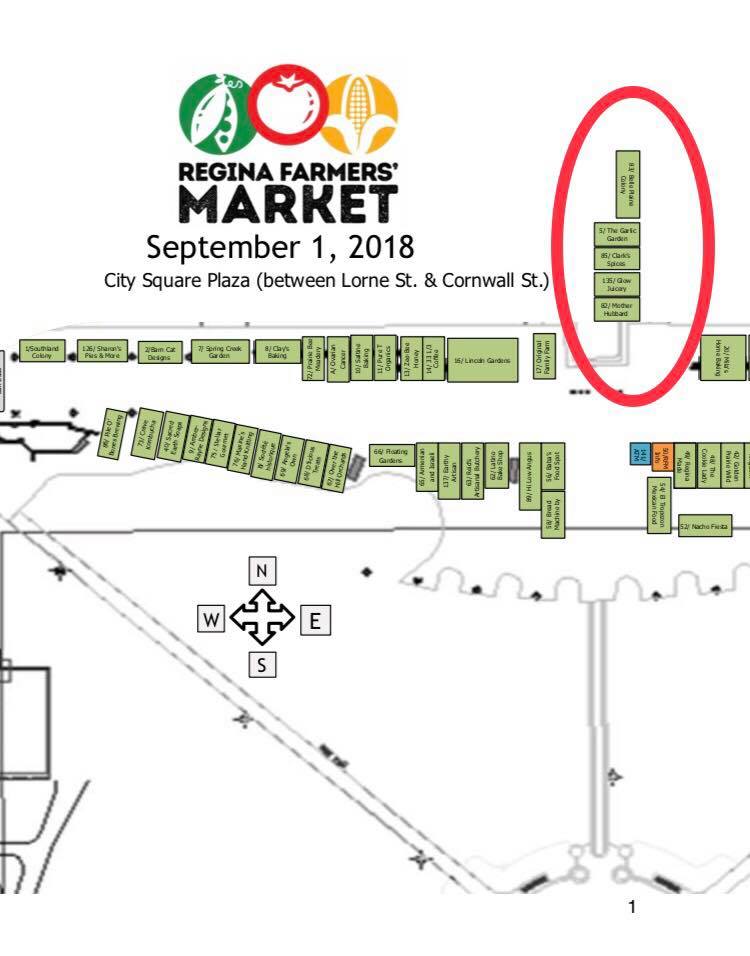 Instead of the usual Scarth Street vendor line-up, we'll be extending north up Cornwall Street. You'll find Mother Hubbard's Cupboard, Glow Juicery Regina, Clark's Spices, The Garlic Garden, and Belle Plaine Colony on Cornwall St tomorrow.
Flok Reward: 50% a Freshly Baked Chimney Cake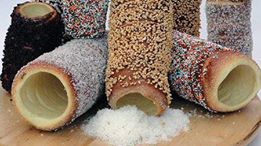 If you haven't had a chimney cake yet and you've got 20 punches on #Flok, there could be tasty times in order for you tomorrow. Redeem your Flok punches for 50% off one of these sweet treats from Chimney Cake!
(Your taste buds will thank you)
Join the Flok! All it takes is 20 punches to get a reward like the one mentioned above. Find out more by visiting the RFM Information Booth at any market or visiting our website here: https://bit.ly/2KAjoUm
Happy Birthday to Last Mountain Distillery!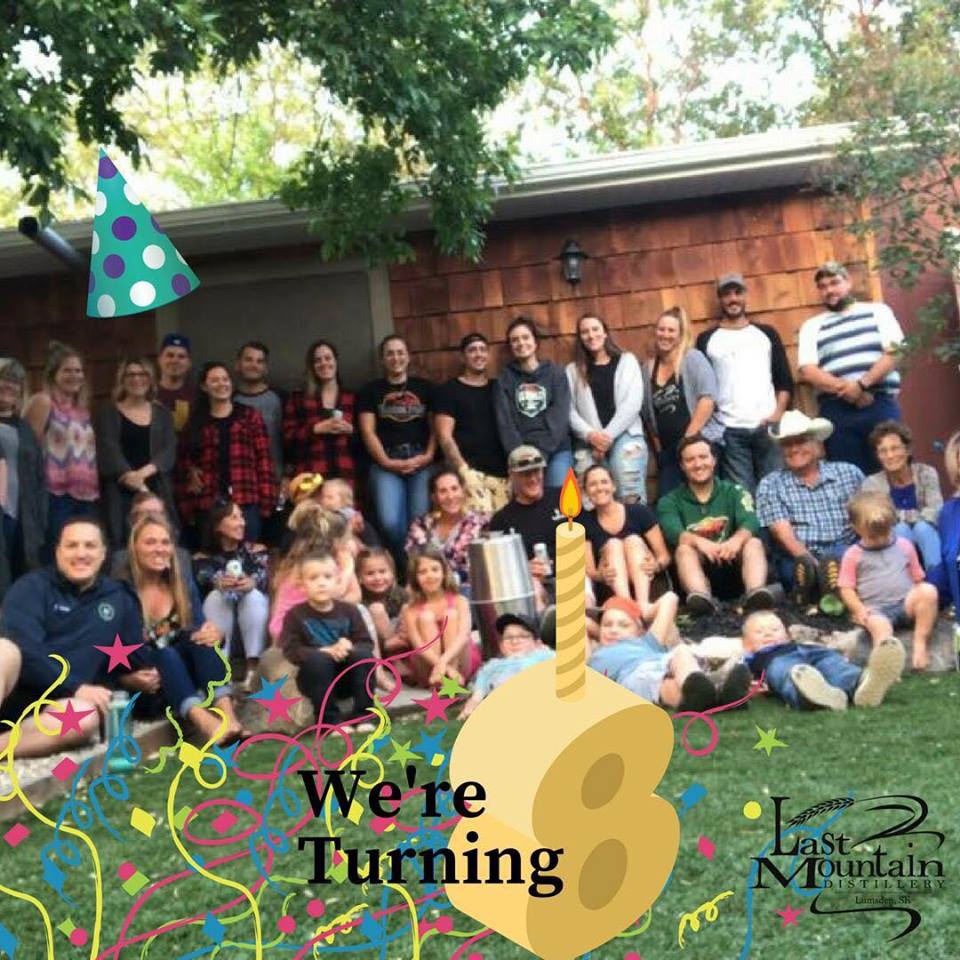 Don't forget to stop by Last Mountain Distillery 's booth tomorrow and wish them a Happy 8th Birthday! 😀🎉🎉
And also don't forget to pick up some long weekend bevvies – the Saskatoon Berry and Lemon Vodka coolers are some of our faves.👍🏻
Market Map And Vendors Attending
Find out where your favourite vendors are located by referring to the map below (click image for PDF version). See the full list of participating vendors below the map; click on the vendor name to see their Vendor Page.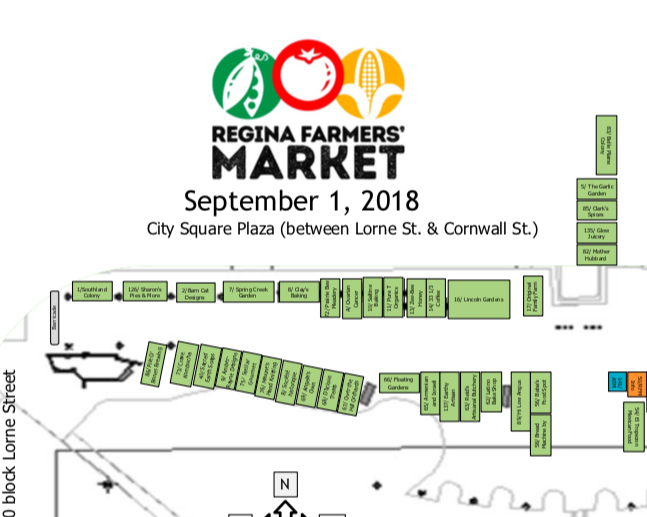 Vendors Attending
(subject to change)
---